Latest articles
men's lightweight rain jacket,Good choice for hiking and cycling
by WENHAO QIANG on Aug 29, 2022
Men's lightweight raincoat is a versatile style for all seasons. Many people like this style of clothing. It can not only protect against wind and rain, but also match a fashion sense, allowing people to wear personality and beauty in rainy days.
The men's weatherproof raincoat jacket has a simple and elegant design, with stylish and casual 4 square pockets, and the invisible zipper on the right chest has a fashionable texture. The outer fabric is made of polyurethane, which gives the overall clothing a three-dimensional look and a casual style indicates.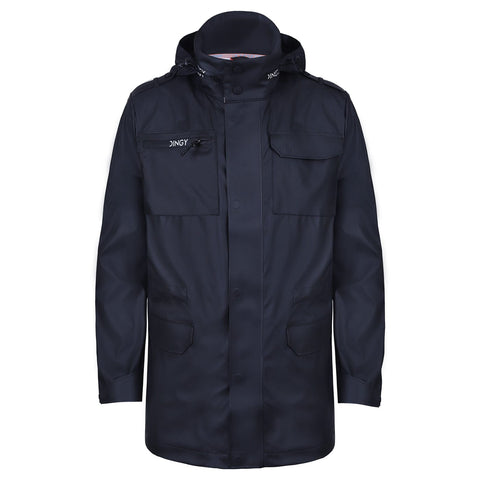 Purchase link: https://dingy.eu/products/robert
Black is a timeless color classic, simple and versatile. To emphasize comfort, this raincoat is lightweight and unlined, breathable and not stuffy, and can also be worn indoors as a transitional coat. The inside of the raincoat is designed with two webbing straps, which are more convenient for everyday wear.
When you go out, you can always carry it and fold it up for easy storage. In terms of safety, the logo is made of silver reflective material, which can increase safety at night in rainy weather.
Currently, this men's raincoat has two colors, caramel and black, which are suitable for the public. Black can easily complete the clothing match; Caramel color is suitable for young people, more fashionable and energetic.
This weatherproof jacket is made of heat-sealed seams, which is more waterproof. Working in wet and rainy weather can effectively protect the human body from the cold, and bring people a warm and comfortable feeling.
The style is simple and fashionable, the fabric has texture, suitable for many occasions, it is a good choice for travel, walking and going out. If you are looking for a casual and comfortable raincoat, this stylish weatherproof jacket is your first choice.