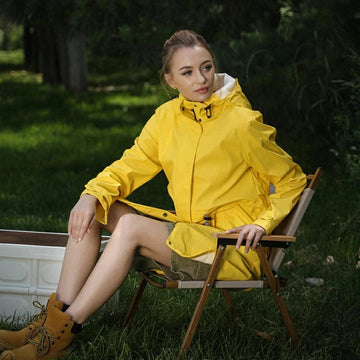 Dingy Weather: Eco-Friendly;High Quality;Colorful
A Girl only should be One Thing: Be Yourself
To all the independent women out there, you are an inspiration. You are a unique individual with dreams, talents, and aspirations that are solely yours. Remember, you are not defined by societal expectations or the opinions of others. Stay true to yourself, and let your independence shine through. You have the power to change the world. Go forth and conquer!
Shop Collection
TRENDIGE REGENMÄNTEL FÜR DAMEN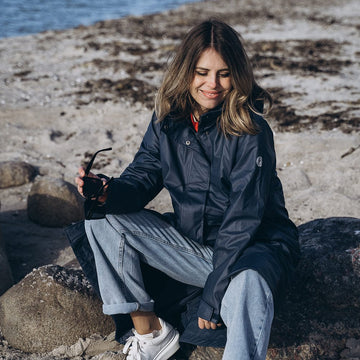 Trendy: Langer Damen-Regenmantel
Entdecken Sie unseren exquisiten Damen-Regenmantel, der Sie bei jedem Wetter stilvoll schützt! Mit einer eleganten, längeren Silhouette ist dieser Regenmantel die perfekte Wahl für moderne Frauen, die keine Kompromisse eingehen möchten.
Hergestellt aus hochwertigen Materialien, bietet dieser Regenmantel nicht nur erstklassigen Schutz vor Regen, sondern auch einen Hauch von Luxus und Raffinesse. Das wasserabweisende Außenmaterial hält Sie trocken und sorgt für ein angenehmes Tragegefühl, während die weiche Innenfutter für zusätzlichen Komfort sorgt.
Unser Damen-Regenmantel ist eine Investition in Stil, Qualität und Komfort. Er ist ein Must-have für jede modebewusste Frau, die bei jedem Wetter gut aussehen möchte. Entdecken Sie die zeitlose Eleganz und lassen Sie sich von unseren exklusiven Designs verzaubern. Bestellen Sie noch heute und machen Sie den Regen zu Ihrem modischen Verbündeten!
Shop NOW
Regenmäntel für Herren kaufen
Influencer-Auswahl
Derselbe Stil in #dingy.eu
Derselbe Stil in #dingy.eu
Derselbe Stil in #dingy.eu
Derselbe Stil in #dingy.eu
Derselbe Stil in #dingy.eu
Derselbe Stil in #dingy.eu
Derselbe Stil in #dingy.eu
Derselbe Stil in #dingy.eu
Derselbe Stil in #dingy.eu
Derselbe Stil in #dingy.eu
Derselbe Stil in #dingy.eu