News
yellow rain jacket women,Keep yourself safe and stylish in the rain
by WENHAO QIANG on Aug 25, 2022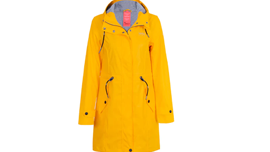 When you're out and about in rainy weather, safety is definitely the number one priority. Yellow is a bright color, so it's perfect for making a raincoat out of. Although there are many yellow styles in raincoat design, the yellow raincoat recommended for you today is different from the previous raincoats. It is higher than traditional raincoats in terms of functional design and style. Putting on and taking off the traditional raincoat is extremely inconvenient, and the quality of the raincoat is also poor, which fashion cannot take into account.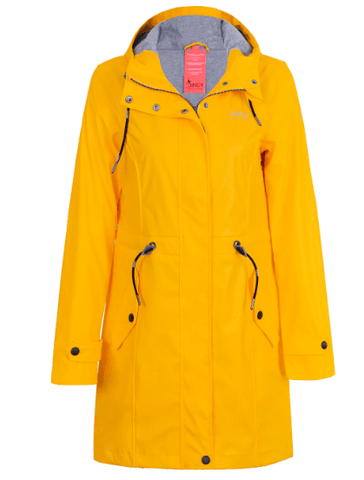 yellow raincoat ladies
Purchase link: https://dingy.eu/products/damen-freizeit-pu-regenmantel-wendy
Made from recycled polyester, this raincoat is highly water-repellent and easy to handle even in heavy rain. The best thing about this material is that it has a permanent firming fabric. Compared to traditional materials, this PU coating has higher durability and can still bring you warmth and comfort in wet weather.
The raincoat is medium length. In addition to yellow, there are also stargazers and auburn. There are many colors to choose from to meet different users' choices. This raincoat is equipped with an adjustable drawstring at the waist, which highlights the user's figure and makes the raincoat fit better. The cuffs are equipped with snaps, which can be used to adjust the cuffs and improve the user's wearing experience. The two-way zipper design allows users to move easily in the rain, the zipper chooses YKK zipper, the quality is guaranteed, it is durable and not afraid of rain, and it is not easy to damage, deform and get faded
With a breathable lining that quickly wicks moisture to keep the user warm and dry, this raincoat is both stylish and functional, perfect for spring and fall strolls around town or strolling along the beach, biking to school and work.