News
Women's colorful raincoats, must-haves in a fashionista's wardrobe
by WENHAO QIANG on May 13, 2022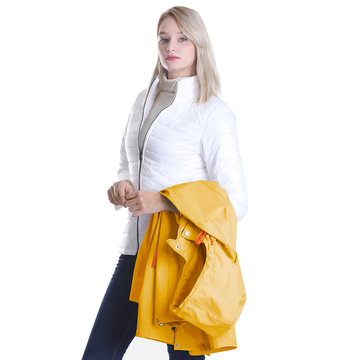 The styles of the new raincoats have exceeded expectations and designers have worked hard to make raincoats a must-have in fashionistas' wardrobes. While you probably won't wear a raincoat very often, you'll definitely want to buy one if you do. Even more surprising is that the new raincoat uses different waterproof fabrics, which also allows the raincoat to have more styles and colors. Here are some tailored raincoats for fashionistas to get your fashion started this rainy season!
3 IN 1 LADIES RAIN JACKET GINA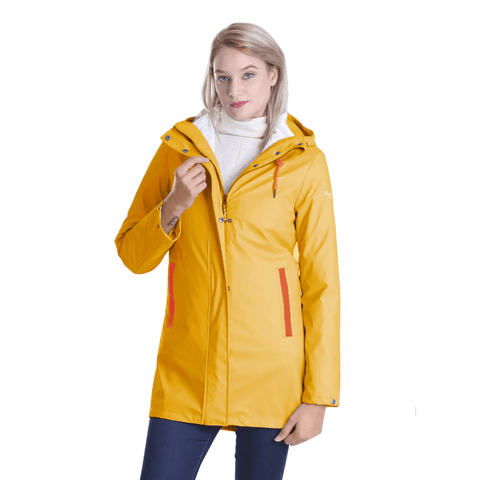 In addition to its high-quality, waterproof finish, this functional raincoat offers another practical feature: the cotton inner jacket can also be worn completely separately. The outer jacket is waterproof and easy to clean, up to 5000mm-15000mm. All seams are heat sealed to ensure high moisture resistance. This 3-in-1 raincoat is not only waterproof and windproof, but also has reflective elements to better protect your safety.
WOMEN'S RAIN JACKET ALICE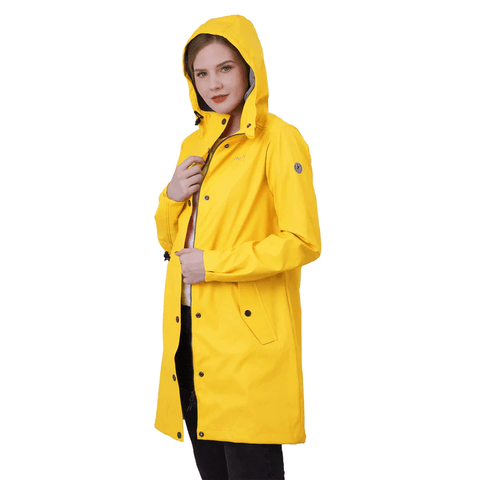 The women's raincoat "Alice" is ideal as a spring and summer jacket. It convinces with its lightness and the eye-catching colors. The inner lining of the model is made of cotton and is therefore comfortable to wear. The raincoat is windproof and 100% water-repellent, so it withstands wind and weather. Whether for the city, sports or leisure activities, you are always properly dressed with this.
WOMEN'S RAIN JACKET SHIRLEY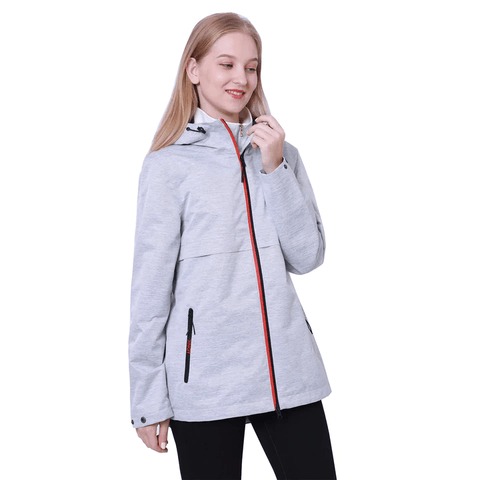 Made from waterproof fabric, this raincoat features a large hood, side zip pockets and plenty of room for essential items. In addition, there is the functional jacket with a full-length zip and cuffs with press studs. DINGYWEATHER is a German brand. The main characteristics of DINGYWEATHER products are safety, environmental protection and fashion. The material is recycled material, in line with EU environmental protection standards!
LADIES RAINCOAT BELLE-1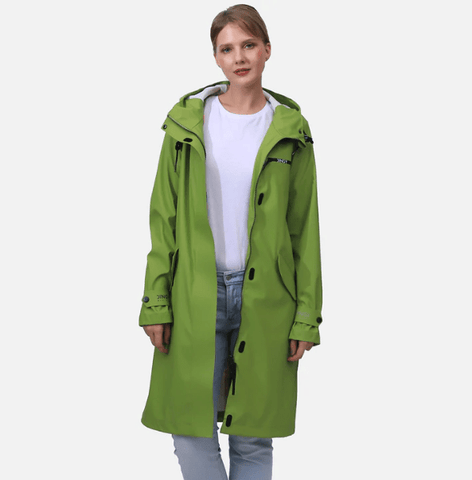 Our stylish long raincoat for women, the Belle-1, puts design and comfort first. The raincoat profile impresses with its modern cut. The jacket has a magnetic button and a hidden zipper. Belle-1 is coated with 100% polyurethane, waterproof and windproof and therefore suitable for all seasons and different weather conditions. Our high-quality raincoats are also multifunctional. The raincoat is quick-drying, durable and breathable, making it a stylish outdoor raincoat.
Shopping address:https://dingy.eu/collections/regenmantel