Modeempfehlung:rains regenmantel damen& peak time regenjacke
Beim täglichen Tragen ist Regenwetter ein unverzichtbares Wetter, und wie man Regen verhindert, wenn man jeden Tag ausgeht, ist zu einem Problem geworden. Tatsächlich kann das Tragen von Regenmänteln auch modisch sein. Mit den heutigen Modeempfehlungen reisen Sie auch in der Regenzeit bequem und stylisch.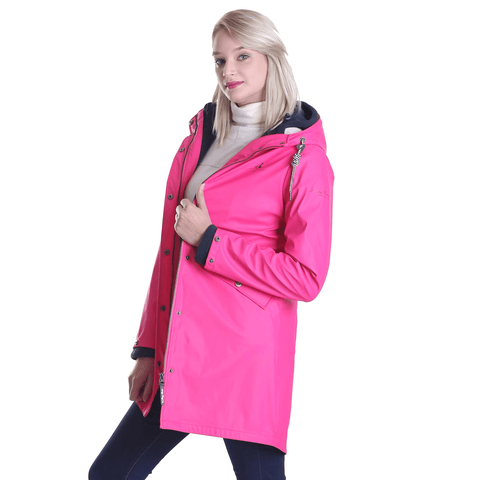 ARTIKELBESCHREIBUNG:
Oberstoff: 100% Polyester
Beschichtung: 100% Polyester
Stil: mittel und lang
Anwendbar für: Winter
Farbe: Dark Navy、Green、Yellow、Plum Red
Covered YKK 2-way zipper for a convenient carrying option
Side pockets with waterproof lids provide ample space for small essentials
Multi-functional design, can be used as both a raincoat and a winter coat, cost-effective, suitable for different occasions
Es ist ein tolles Gefühl vor Regen geschützt zu sein und gleichzeitig ein angenehmes Wärmegefühl zu genießen. Diese funktionale Regenjacke bietet, neben ihrer hochwertigen und wasserabweisenden Verarbeitung, eine weitere praktische Eigenschaft. Die innere Fleecejacke kann ebenfalls völlig separat getragen werden. Die Jacke ist leichtzu reinigen und weist eine Wasserbeständigkeit von 5000mm-15000mm auf. Alle Nähte sind wärmeversiegelt und sichern dadurch ebenfalls den hohen Feuchtigkeitsschutz. 3-in-1 Regenmantel 100 % wasserdicht Kapuze mit Tunnelzug Winddicht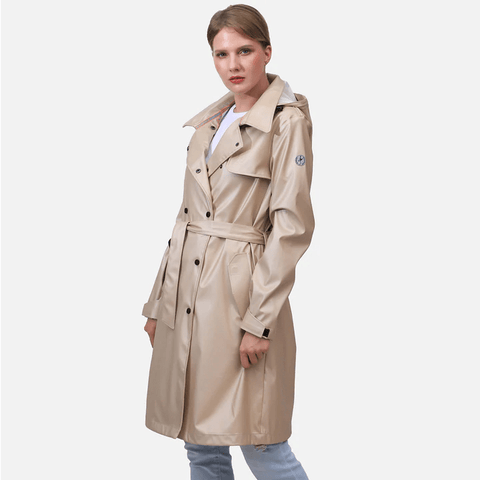 Oberstoff

: 100% polyester

Coating

: 100% polyurethaan

Stil

: mittel und lang

Anwendbar

für

: Frühling und Herbst

Farbe

: Golden、Schwarz
【wasserdicht und winddicht】100% PU beschichtete Regenmantel besteht aus recyceltem Polyester und es gibt eine Dichtheit von 5000mm Wassersäule.Der wichtigste Vorteil dieses Materials ist die dauerhafte Straffung des Gewebes. Die PU-Beschichtung bietet eine längere Haltbarkeit im Vergleich zu herkömmlichem Tauchen oder DWR. Schützt Sie vor nassem Wetter und hält Sie warm und bequem.  
【Details zeigen】Trenchcoat für Damen;Kapuze verstellbar mit elastischem Seil;Klettbündchen;Abnehmbarer Hüftgurt;Außentasche mit Patte und Innentasche mit Reißverschluss;Die Hinterradgabel ist für leichte Bewegung ausgelegt.  
【leicht,atmungsaktiv und faltbar】Ungefüttert, atmungsaktiver und nicht stickig; lockerer, Sie können im Winter auch einen dünnen Übergangsmantel drinnen tragen.An der Innenseite des Regenmantels befinden sich zwei Gurtbänder für eine einfache faltbare Aufbewahrung.  
【Reflektierendes Logo】Wir haben uns für das bekannte reflektierende 3M-Logo entschieden, um das Reisen bei Nacht sicherer zu machen.  
【Anlässe】Dieser Regenmantel kombiniert Style mit Funktionalität.Gerade bei schlechtem Wetter eignet sich dieser Regenmantel hervorragend für den Stadtbummel, den Strandspaziergang oder auf dem Fahrrad auf dem Weg zur Schule, Arbeit oder Uni.  
---