News
men's outdoor raincoat,Be an outdoor fashion man
by WENHAO QIANG on May 31, 2022
What to wear on rainy days has become a big problem, so many brands have started designing clothes for rainy days, making raincoats have different styles and giving people different ways to wear them. What I recommend to you today is: men's outdoor rain jacket
MEN'S RAINCOAT JAMES-S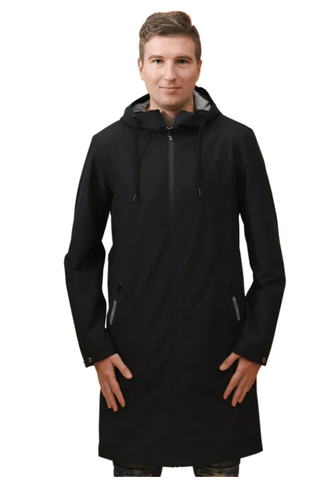 The outer layer is a unique fabric that is waterproof, windproof, breathable and not easy to wrinkle. Lining 65% polyester, 35% cotton. The whole garment is very warm and not easily penetrated by light rain or snow, always keeping the body dry, suitable for various outdoor activities. The raincoat uses a two-way waterproof zipper, which is easy to use and of good quality. After many tests, it is smooth and safe.
MEN'S RAIN JACKET BRUCE

The hat rope is adjustable and the cuffs are adjustable. Elasticated cuffs and a turtleneck hood for added protection from wind and rain. Velcro pockets and waterproof zip pockets prevent items from falling out. Underarm vents ensure a comfortable fit and stay fresh; the rear wheel fork is designed for ease of movement.
The above is the fashion recommendation of men's raincoat jackets in this edition. Do you like it? More Mens Raincoat Styles Click the Link to Buy : Mens Raincoat