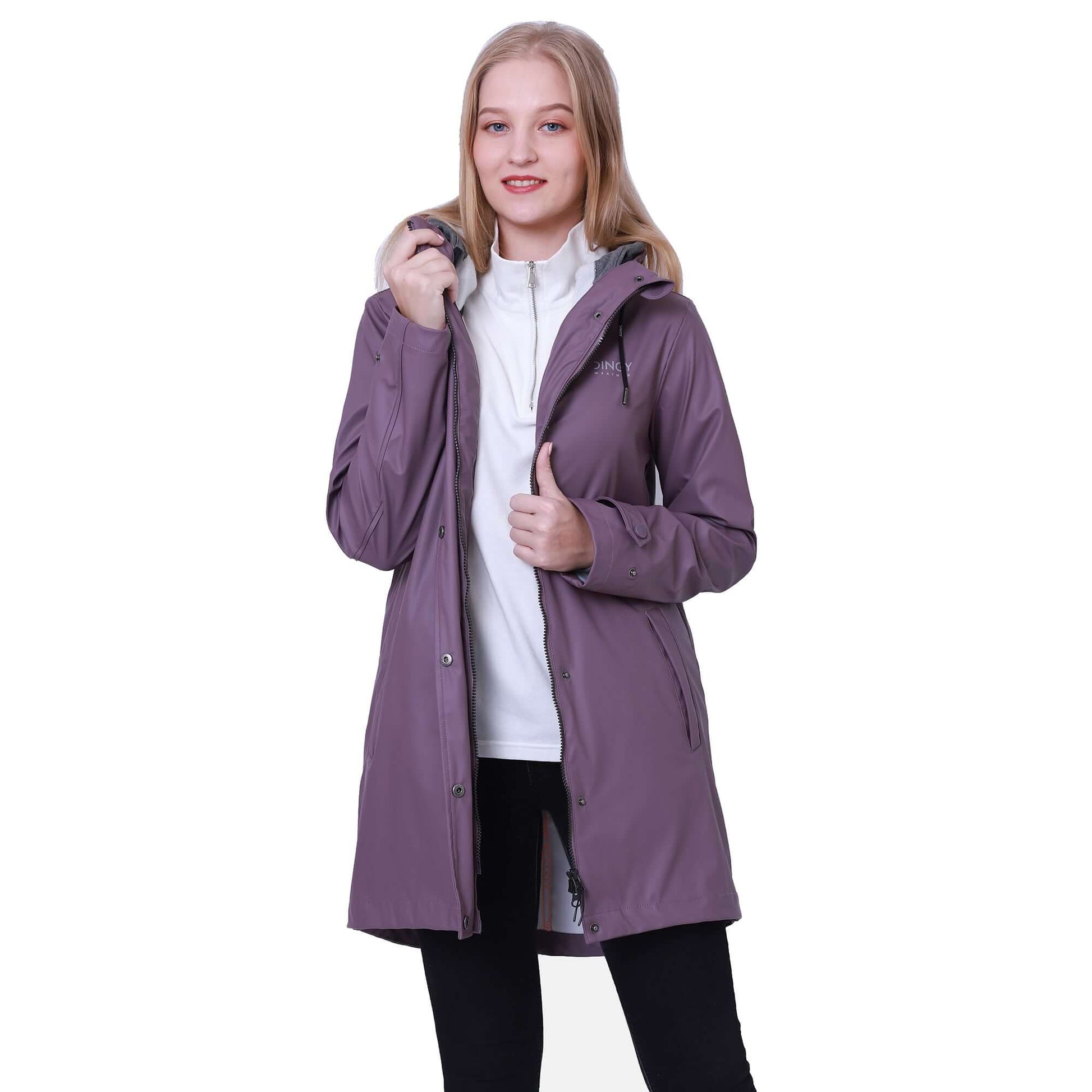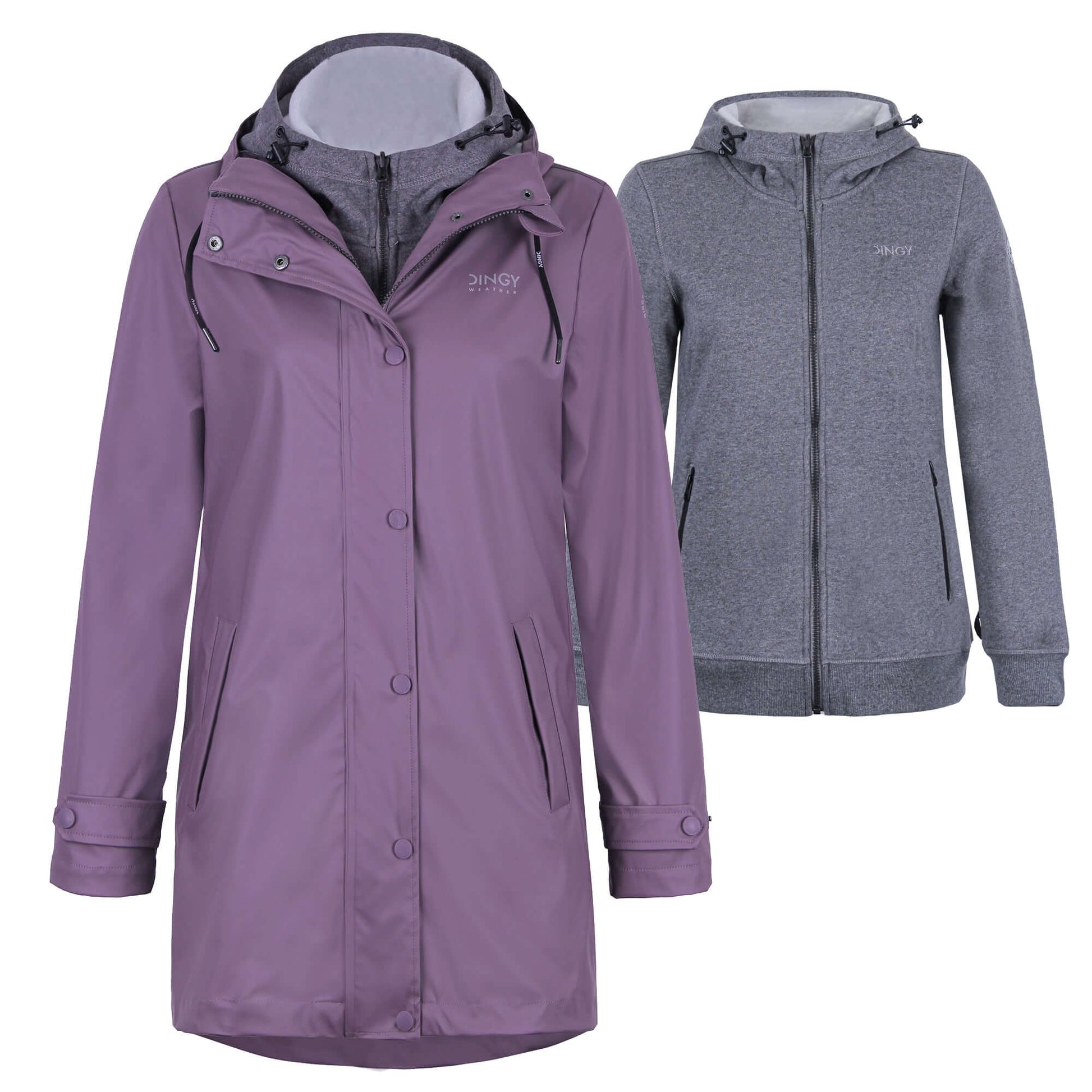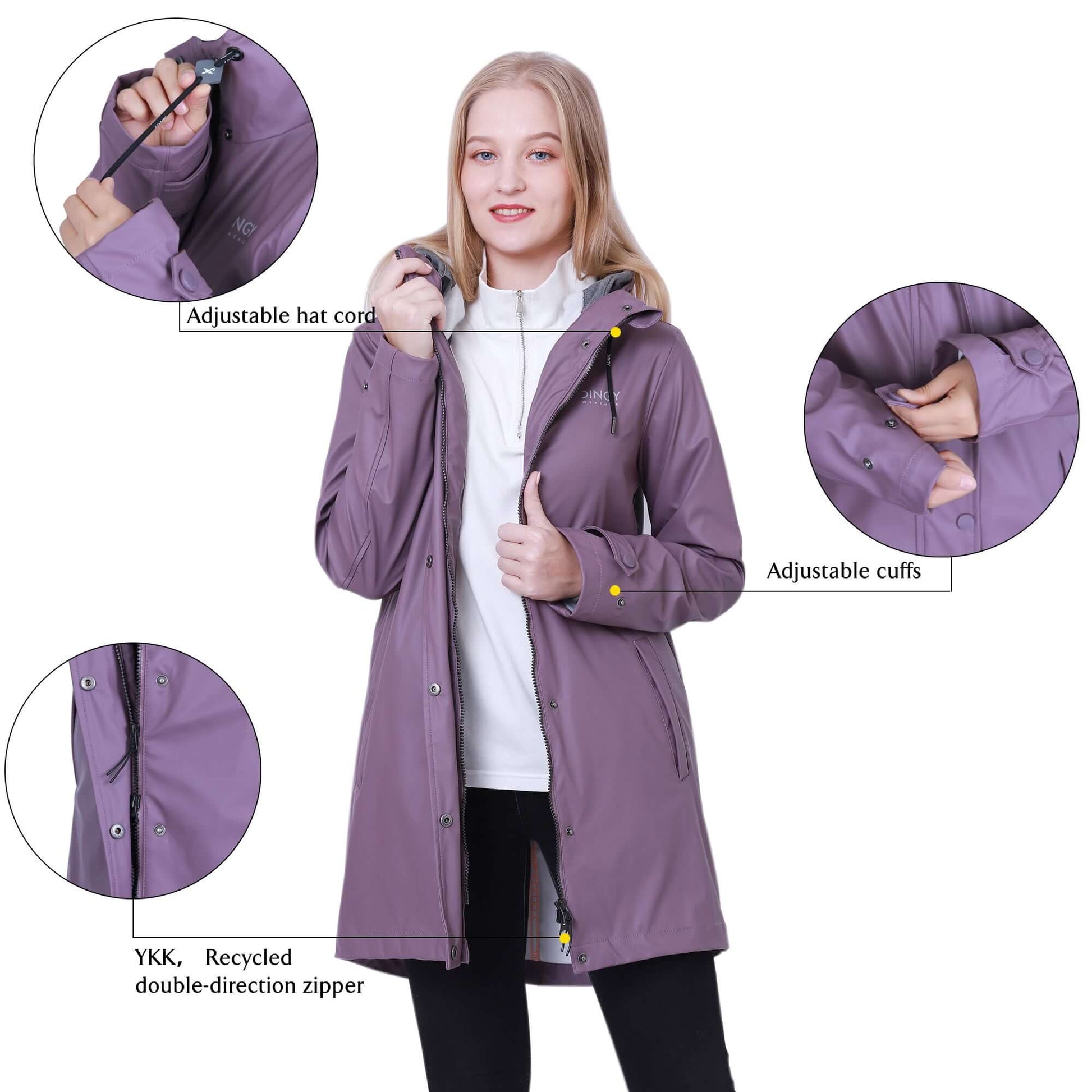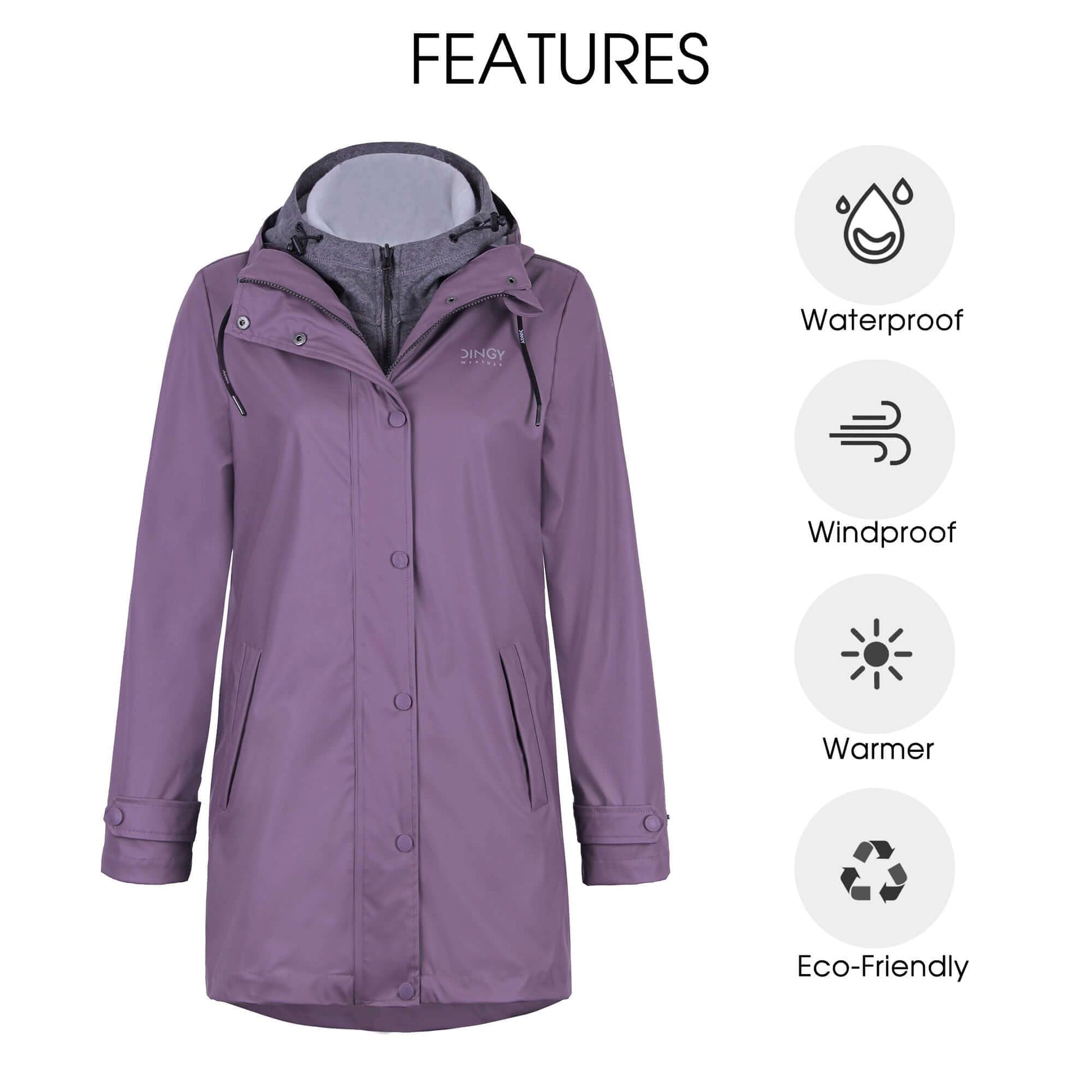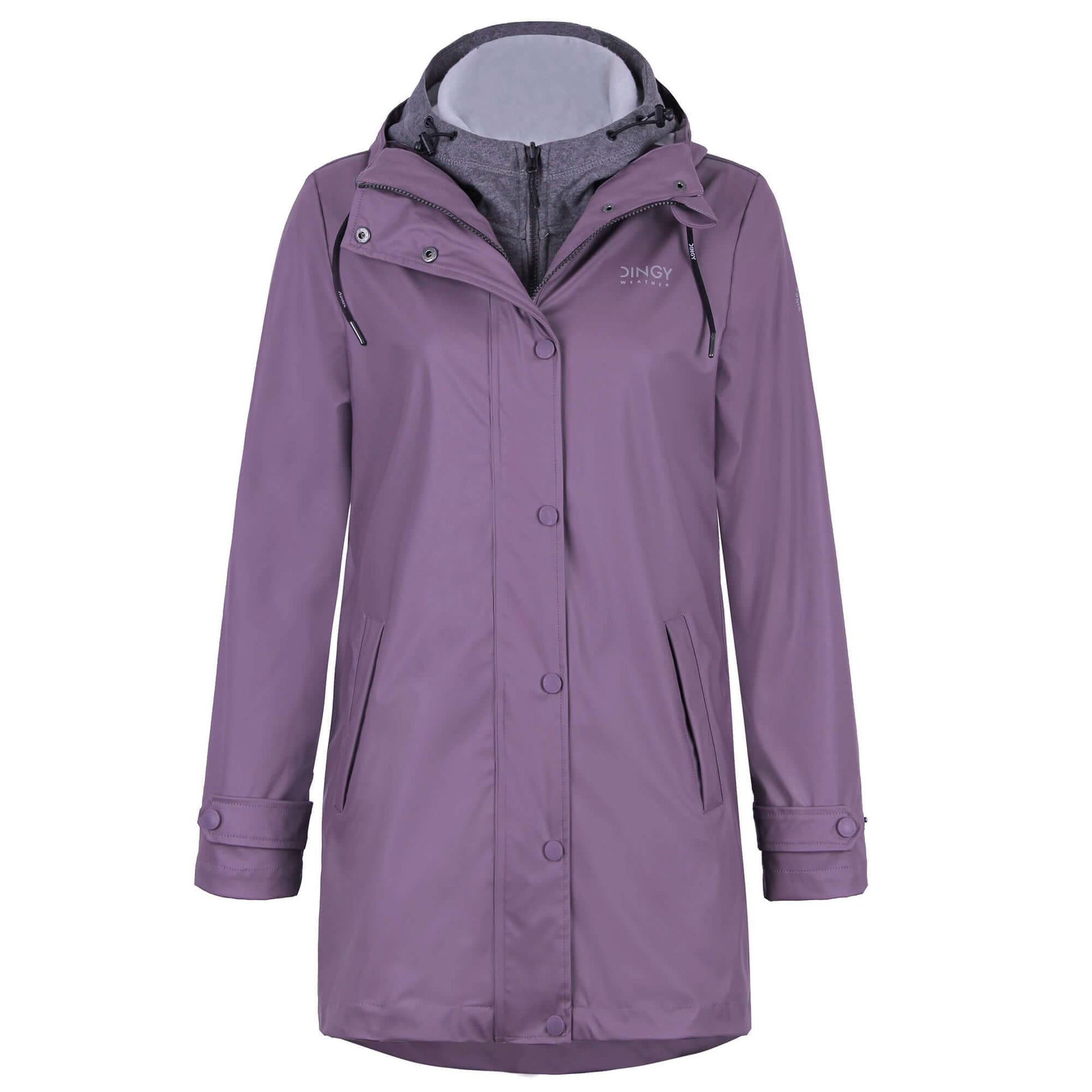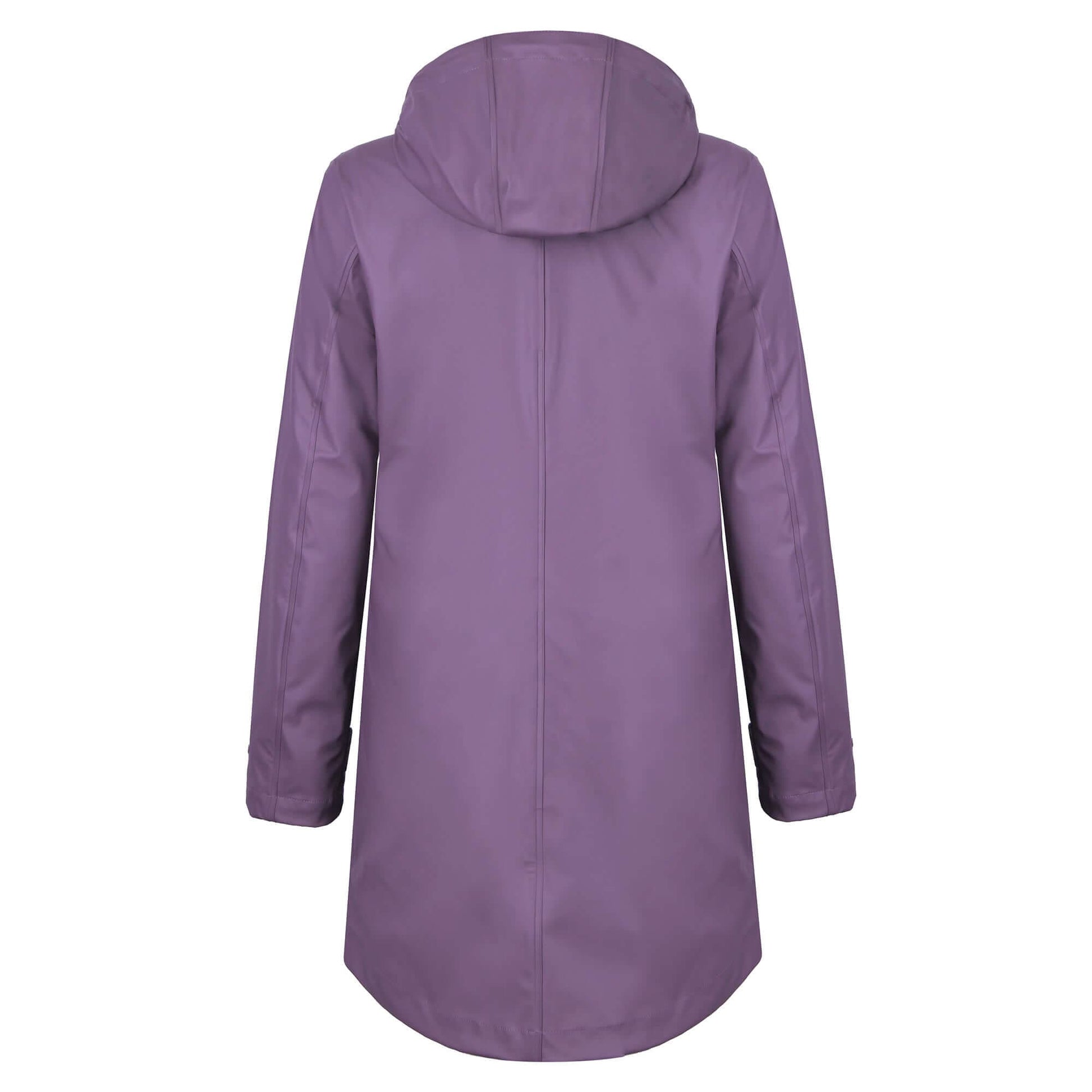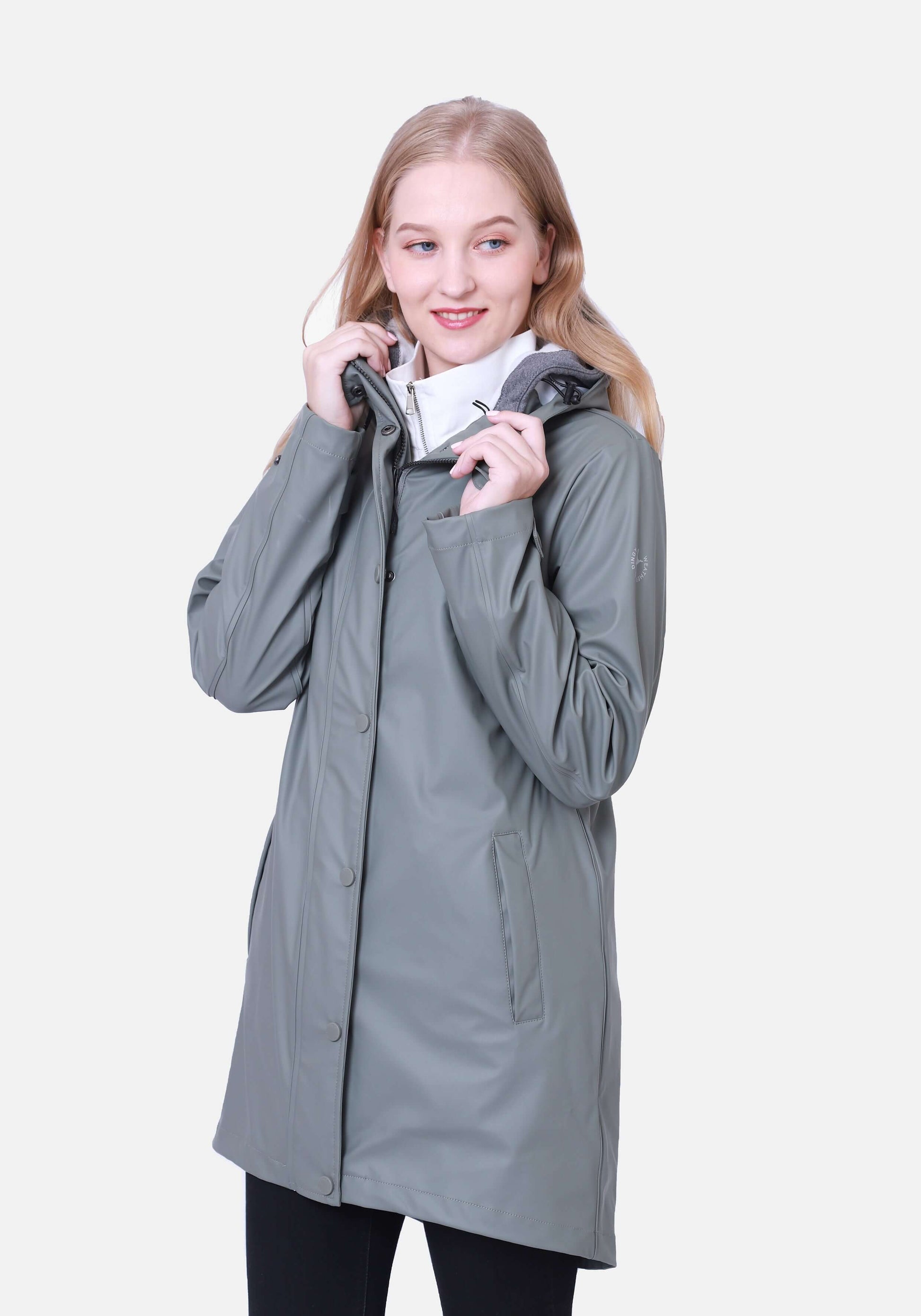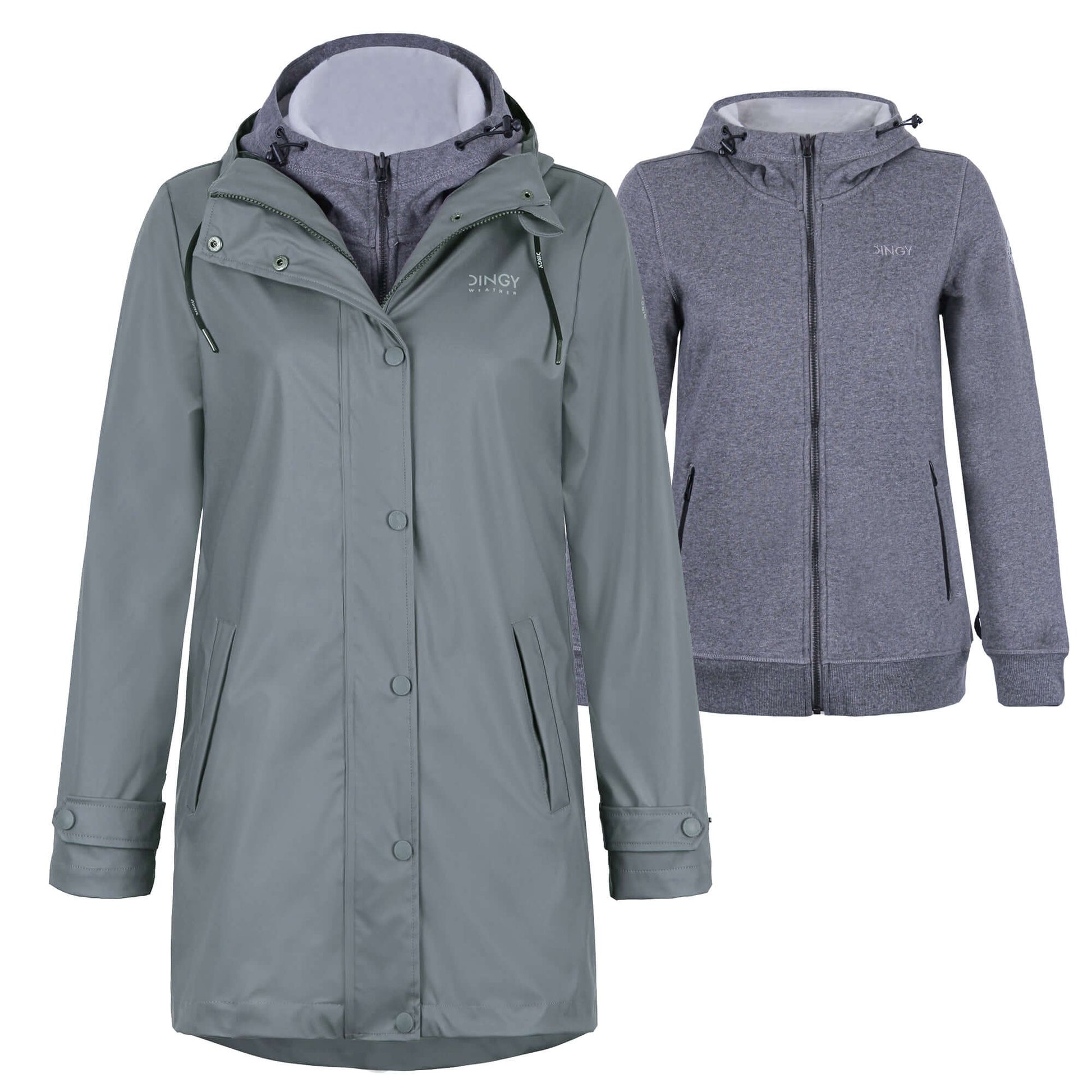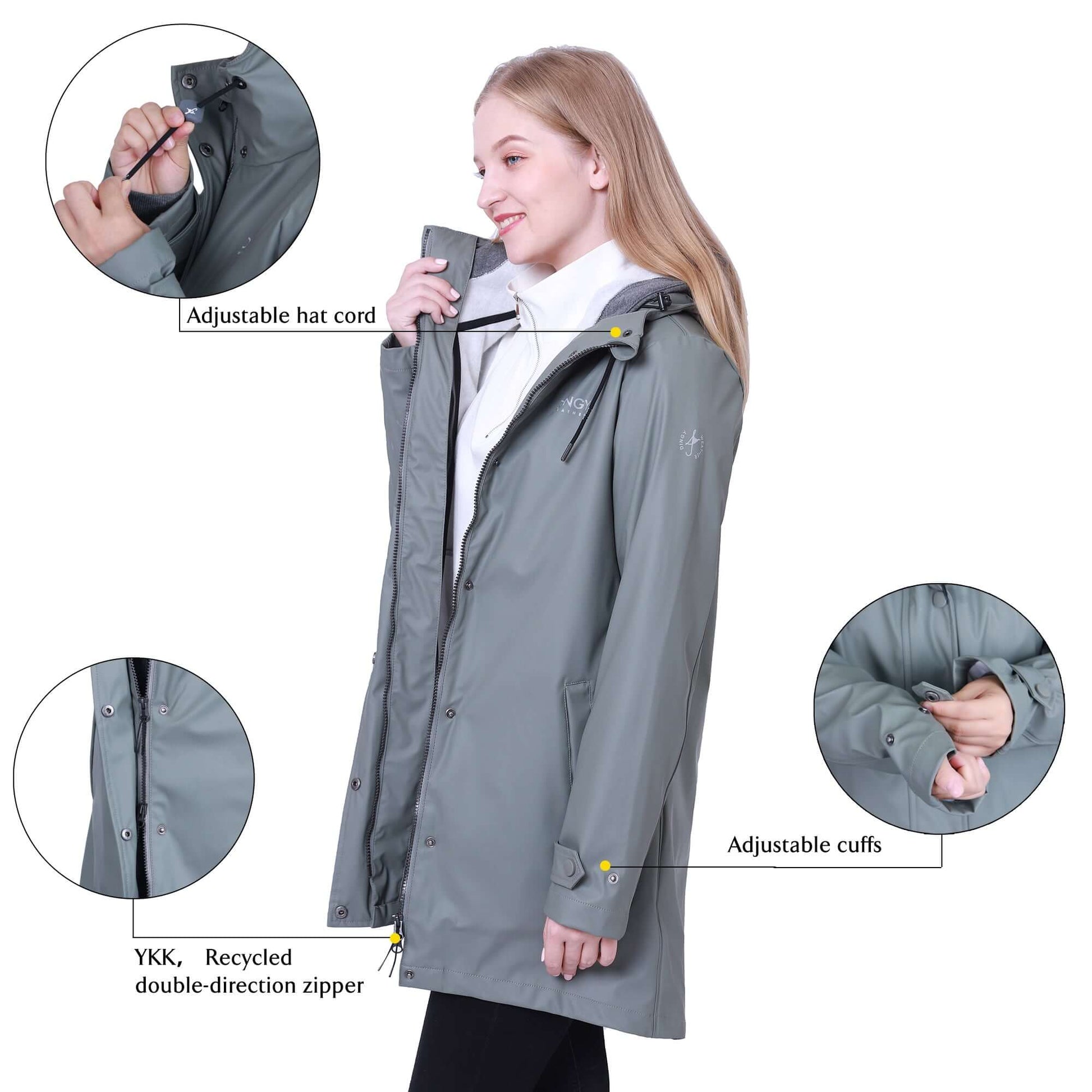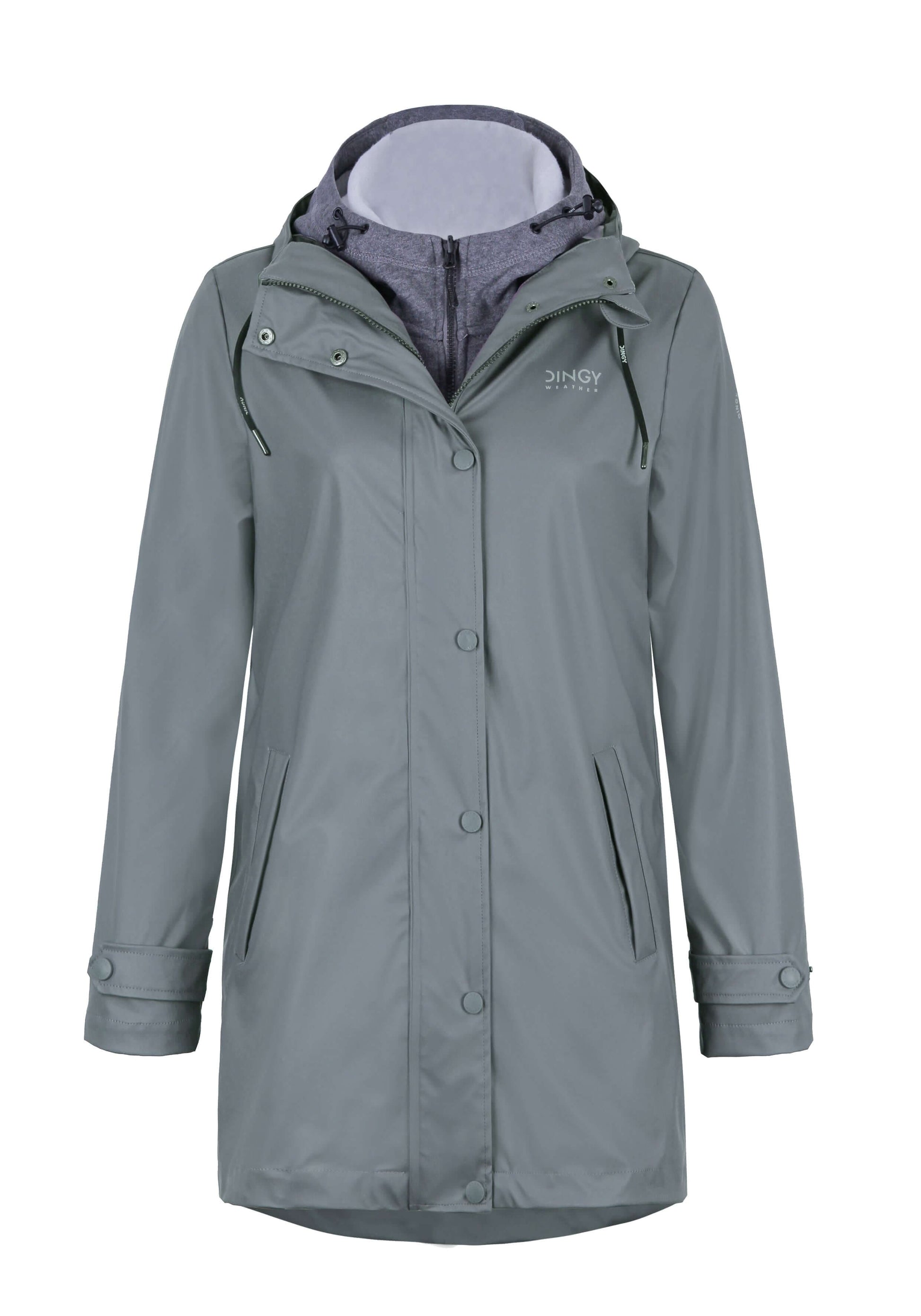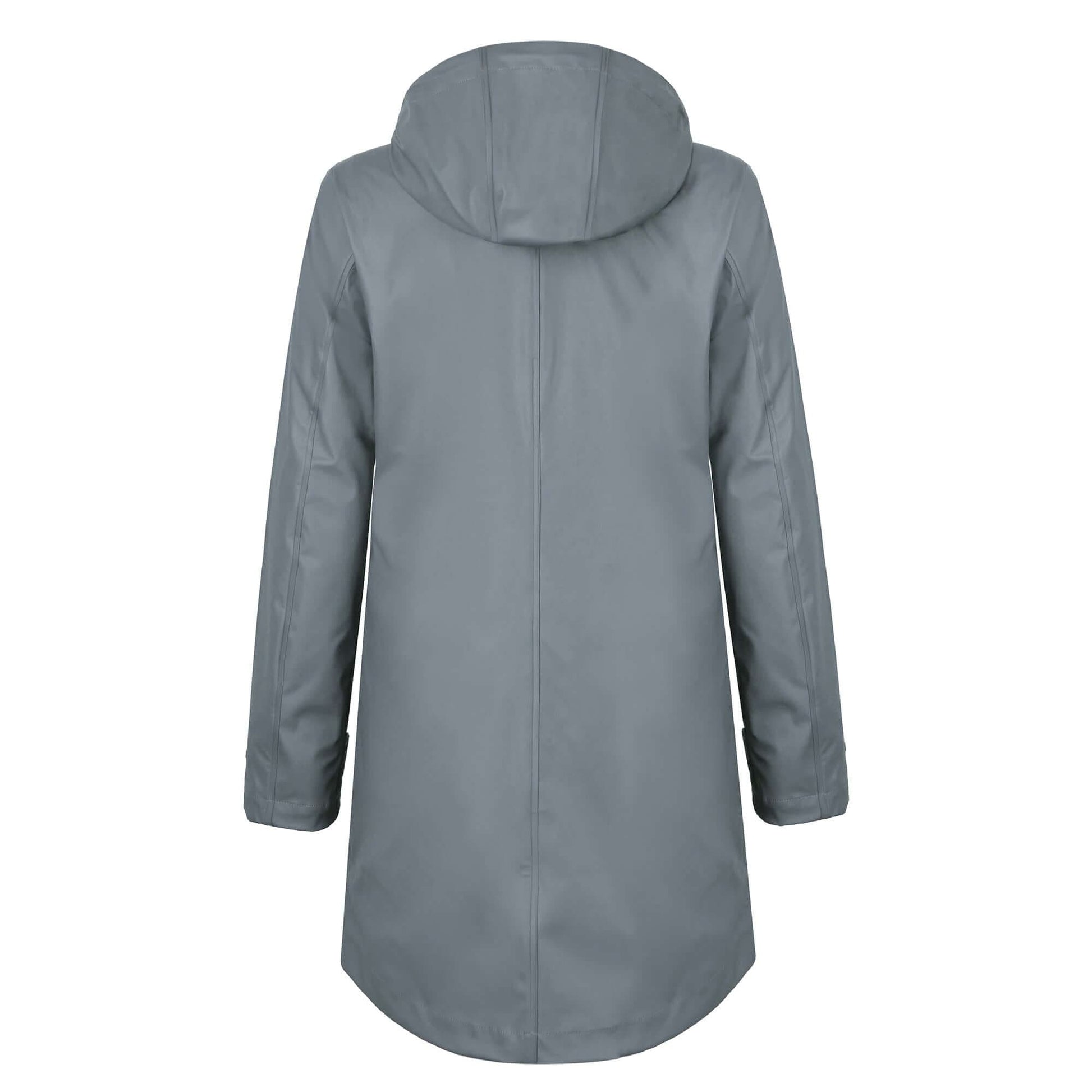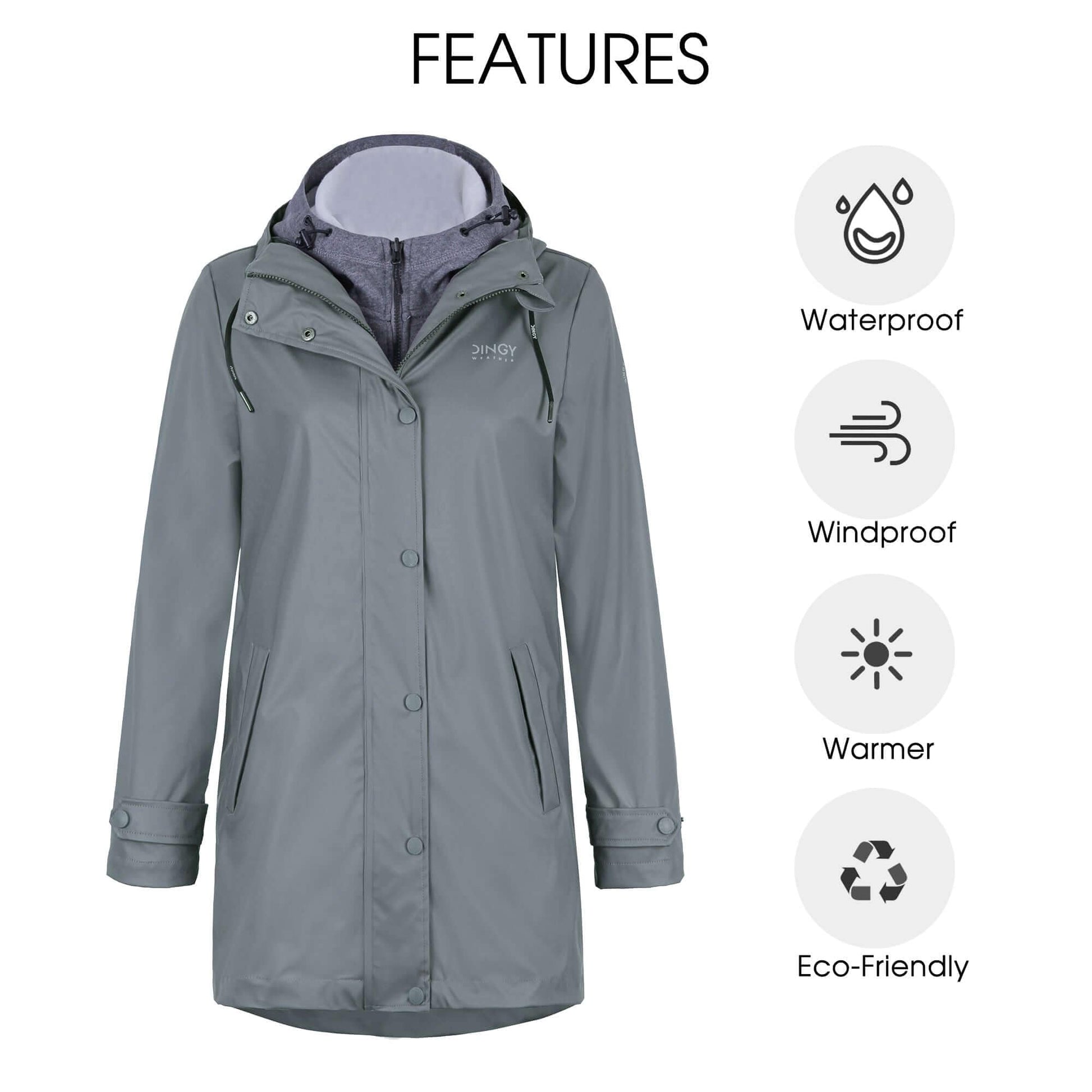 Women's 3 in 1 leisure PU raincoat HELEN
Sale price
€67,59
Regular price
€129,99
Tax included.
Product description
Customer reviews
Shipping & Returns
We guarantee the high quality of our raincoat, so please buy with confidence. If it doesn't fit, it can be returned or exchanged.
[High-quality fabric, good waterproof, windproof and warm effect] The outer jacket is made of recycled PU fabric, 100% polyester fabric, with a water pressure resistance of 5000mm, and the multi-piece connection is connected by a heat sealing process, which has a better waterproof effect.

The lining material is made of 100% water-repellent polyester cobweb, which feels comfortable and soft, filled with 3M imitation silk cotton, and has good thermal insulation effect. Exquisite texture and concavo-convex design prevent 3M cotton from filling, so the cotton clothes have a strong self-cultivation effect and better heat insulation effect.
【Humanized Detail Design】 The outer jacket has an adjustable waist for a slimmer fit. The hat cord and cuffs are adjustable. Tighten the hat cord and cuffs for better wind and water resistance on rainy days. The raincoat uses YKK Recycled eco-friendly two-way zipper, which is of good quality and easy to use. The top of the zipper has a protective design to avoid injury.
Ventilation openings under the arms ensure a comfortable fit and stay fresh.
[Multiple ways to wear, cost-effective] The jacket and lining can be worn individually, or two pieces can be worn together.
Only wear a jacket: windproof and waterproof. Only Wear Liner: Warm, breathable, lightweight. Two pieces are windproof, waterproof, rainproof and warm when worn together. It can be worn in combination when going out on rainy days, which can prevent wind and rain and keep warmth. When you work indoors, you can wear the inner lining alone, which is light and comfortable. One garment can be worn in different seasons, very cost-effective.
【Raincoat Care】 1. The raincoat is easy to clean, it is recommended to hand wash or dry clean at low temperature, do not machine wash. 2. Clothing should not be stored in a humid environment, it can be stored and dried separately.
【Occasion & Customer Service】 This winter jacket is windproof, waterproof and warm, suitable for camping, traveling, daily use, etc. If you have any questions, please feel free to contact us. We offer 100% customer service. 100 day money back guarantee for any reason.
Free DHL standard shipping within Germany, delivery time: 3-7 working days.
Free standard shipping to other European countries (for orders over €75), for orders under €75 the shipping price is €15; Delivery time: 2-8 working days.
For the rest of the world: standard shipping price of €19.99."