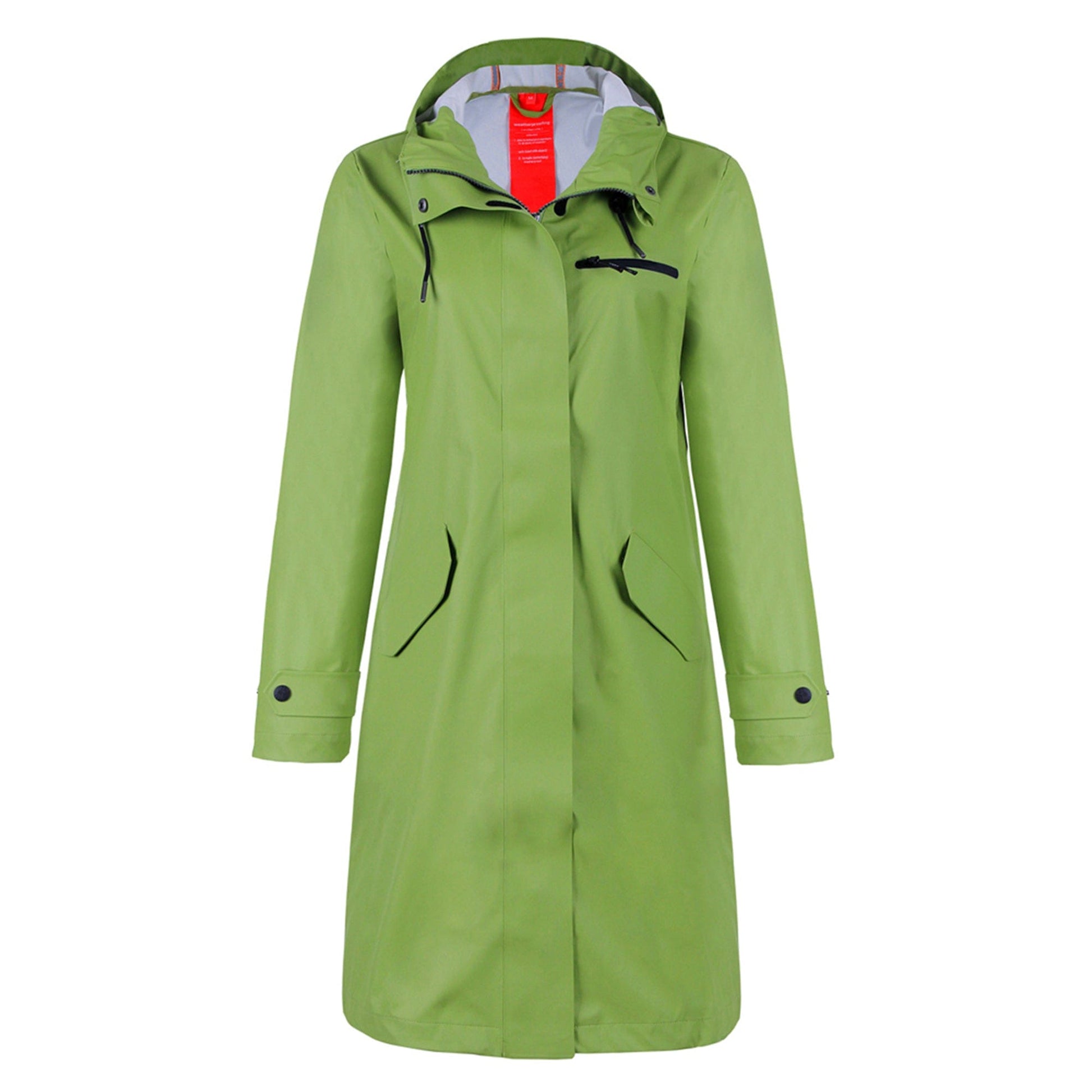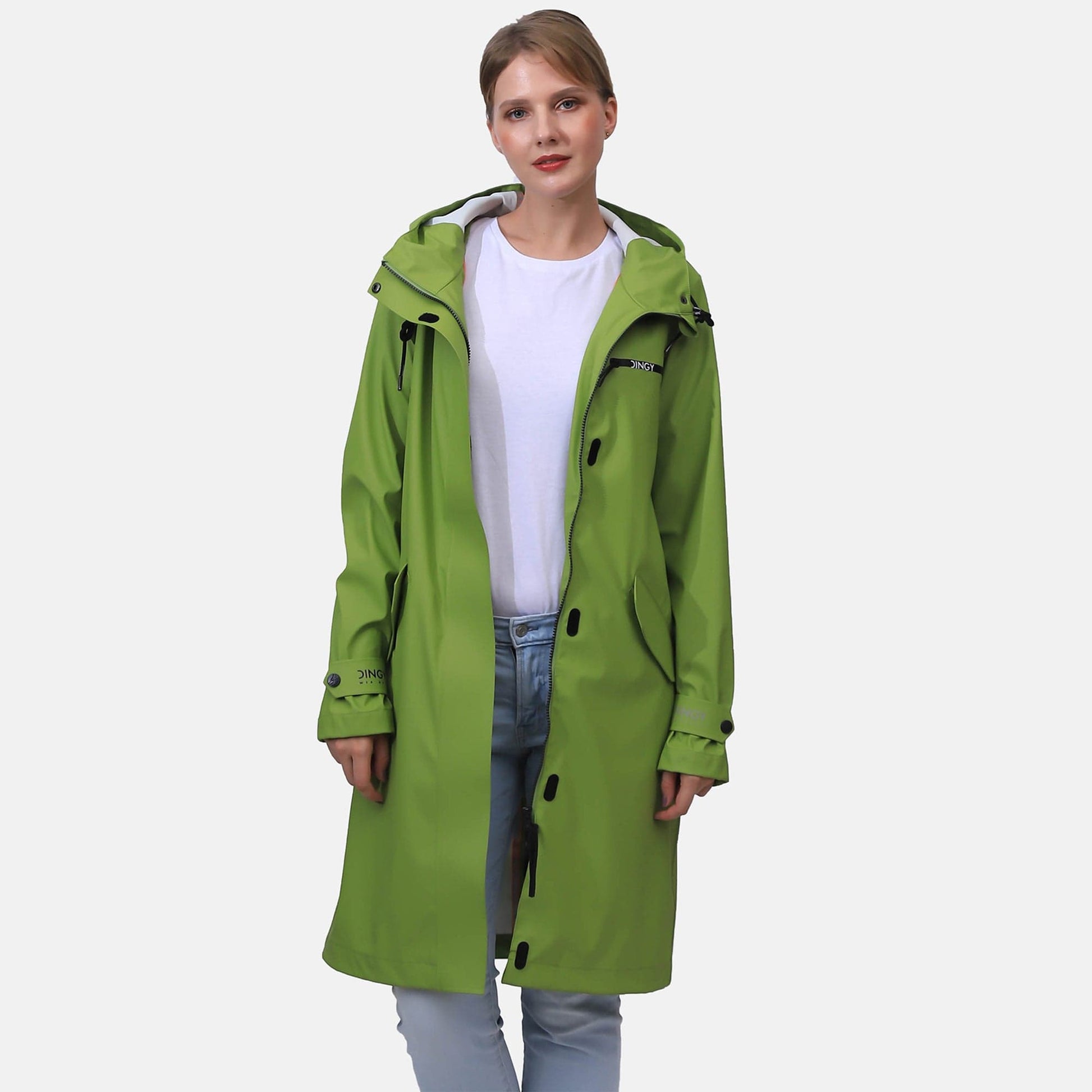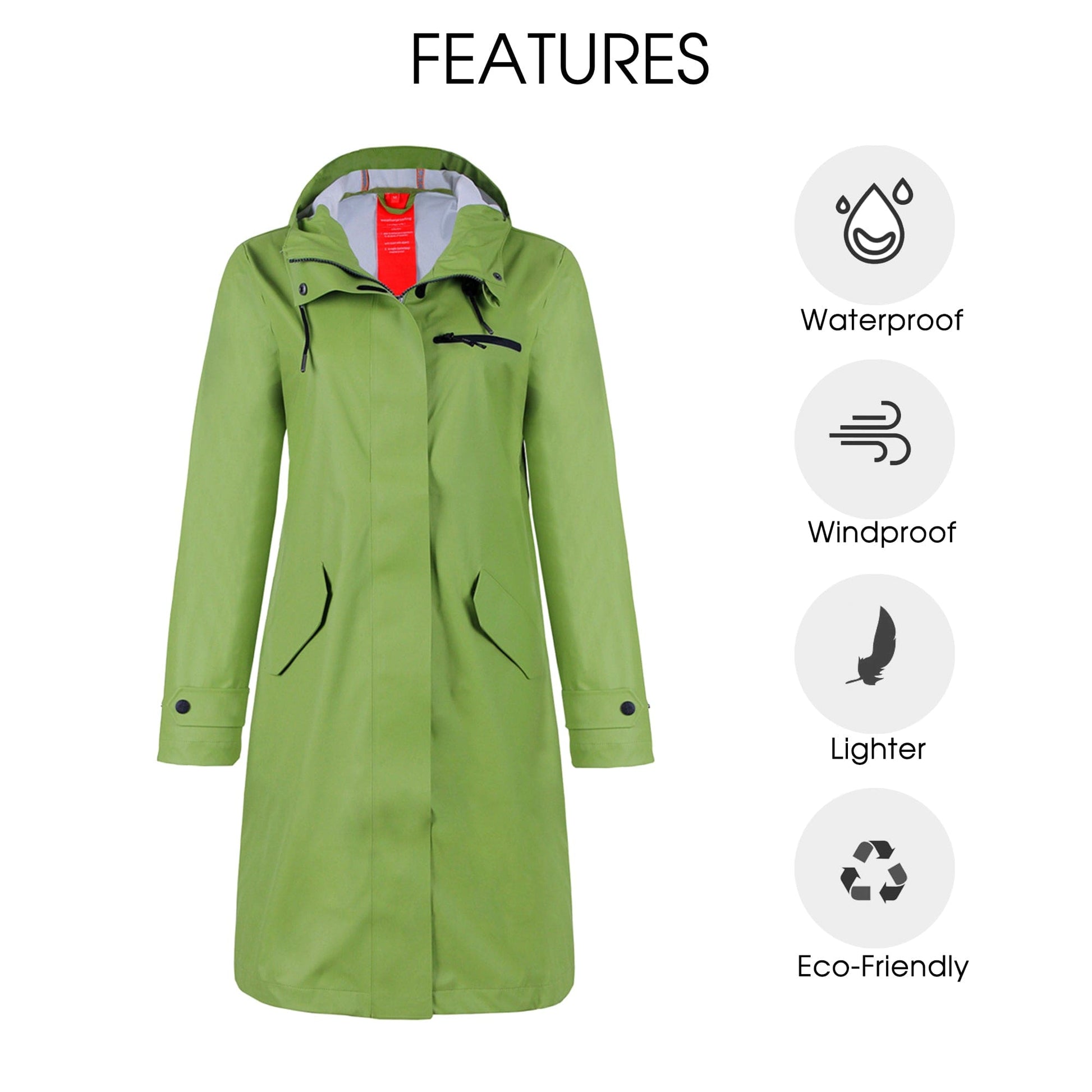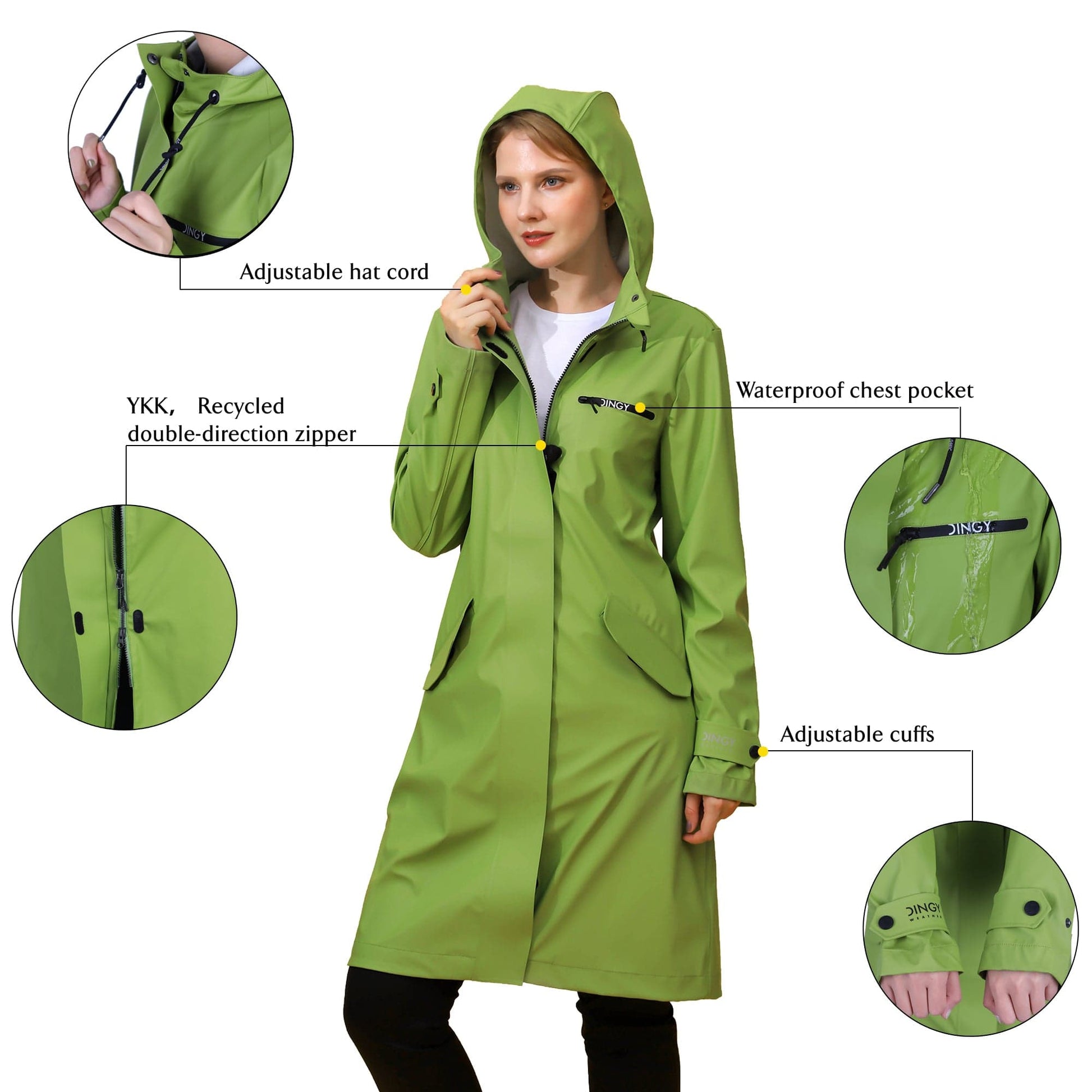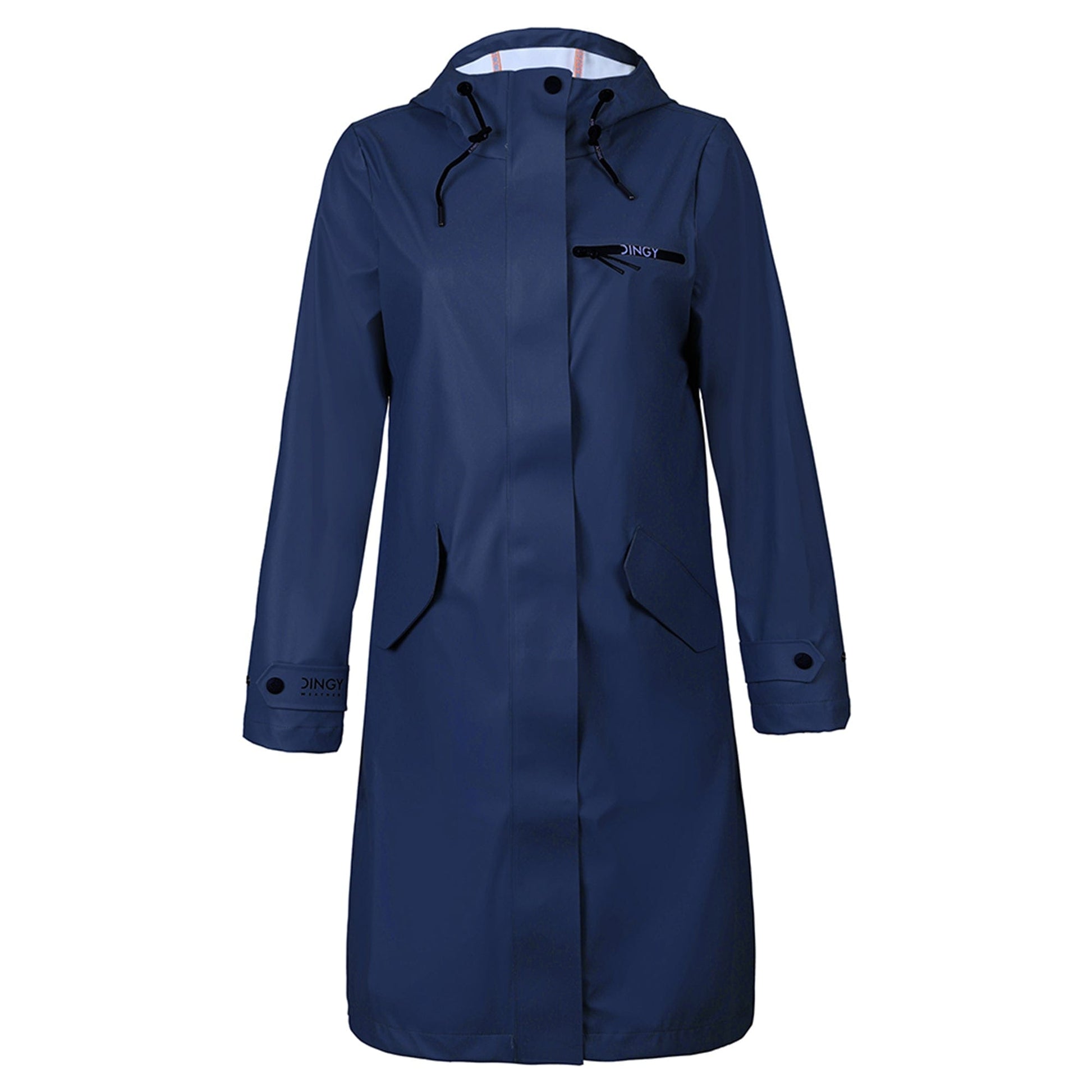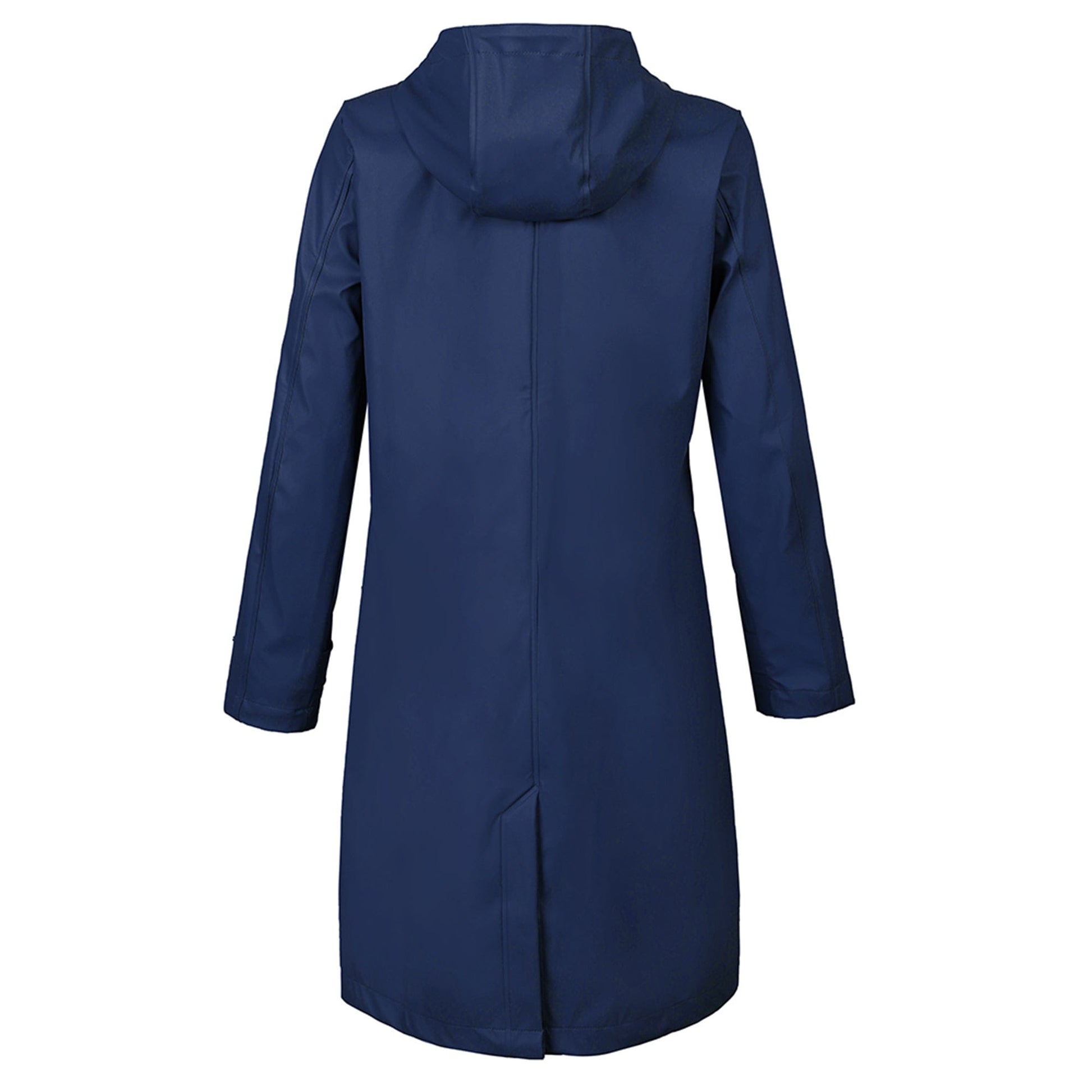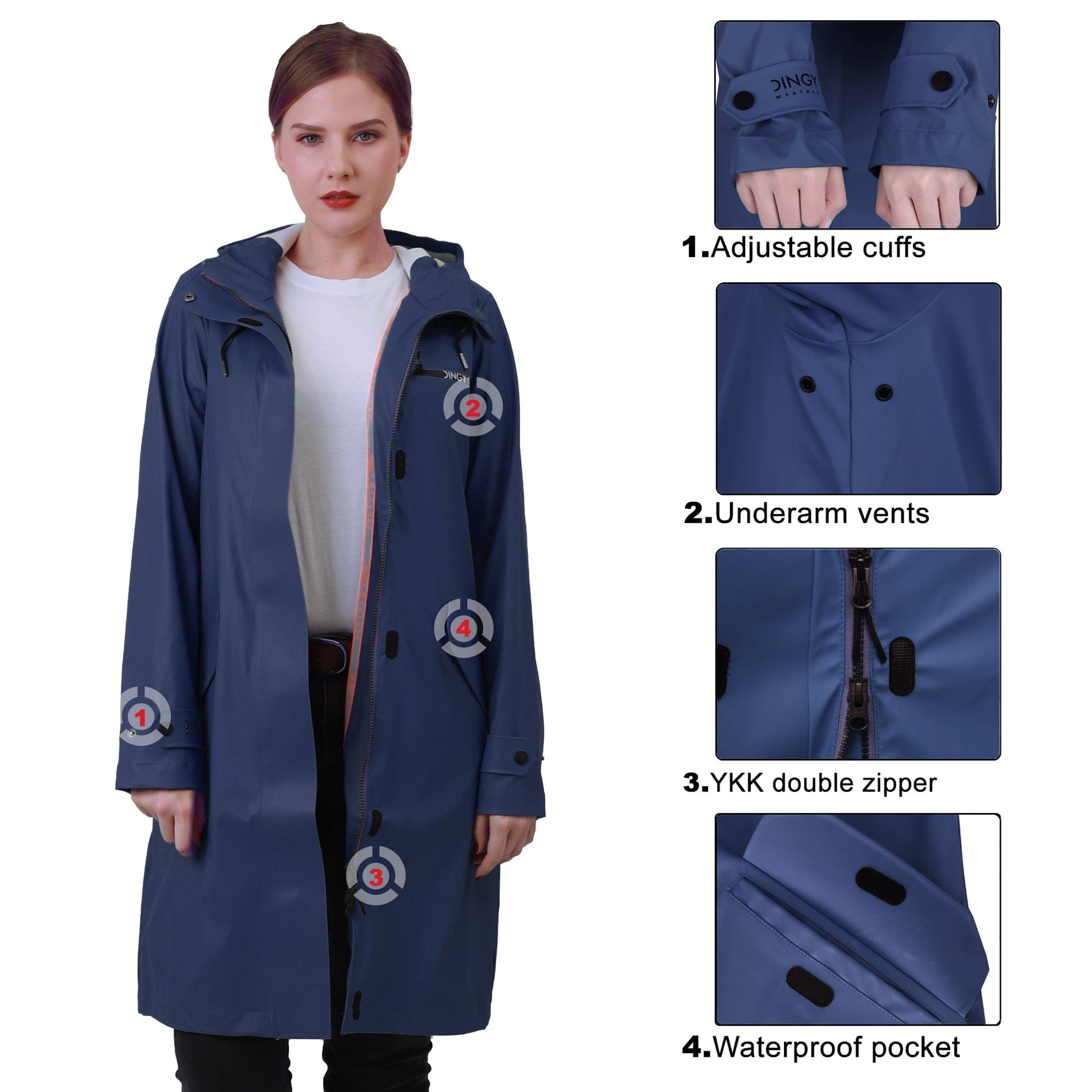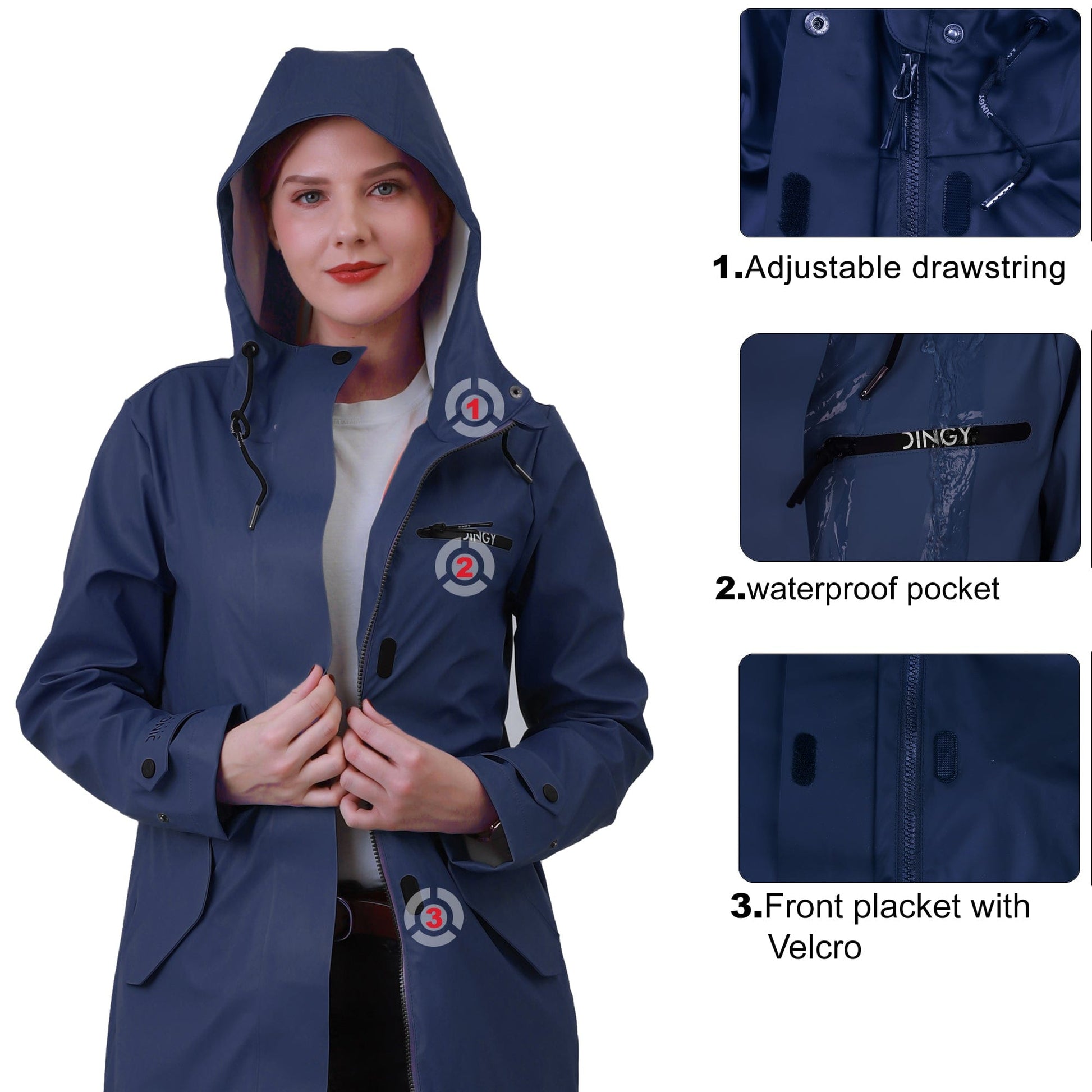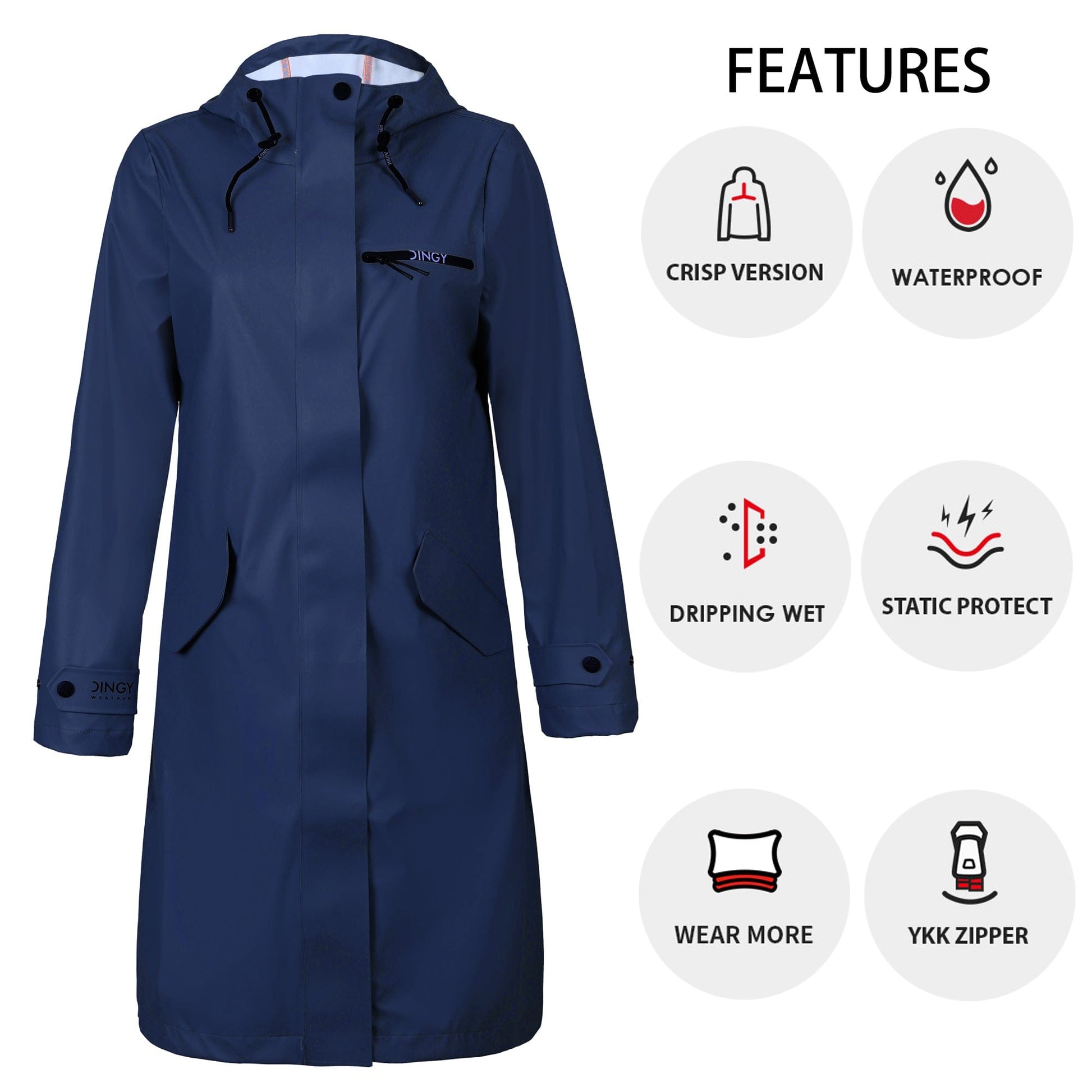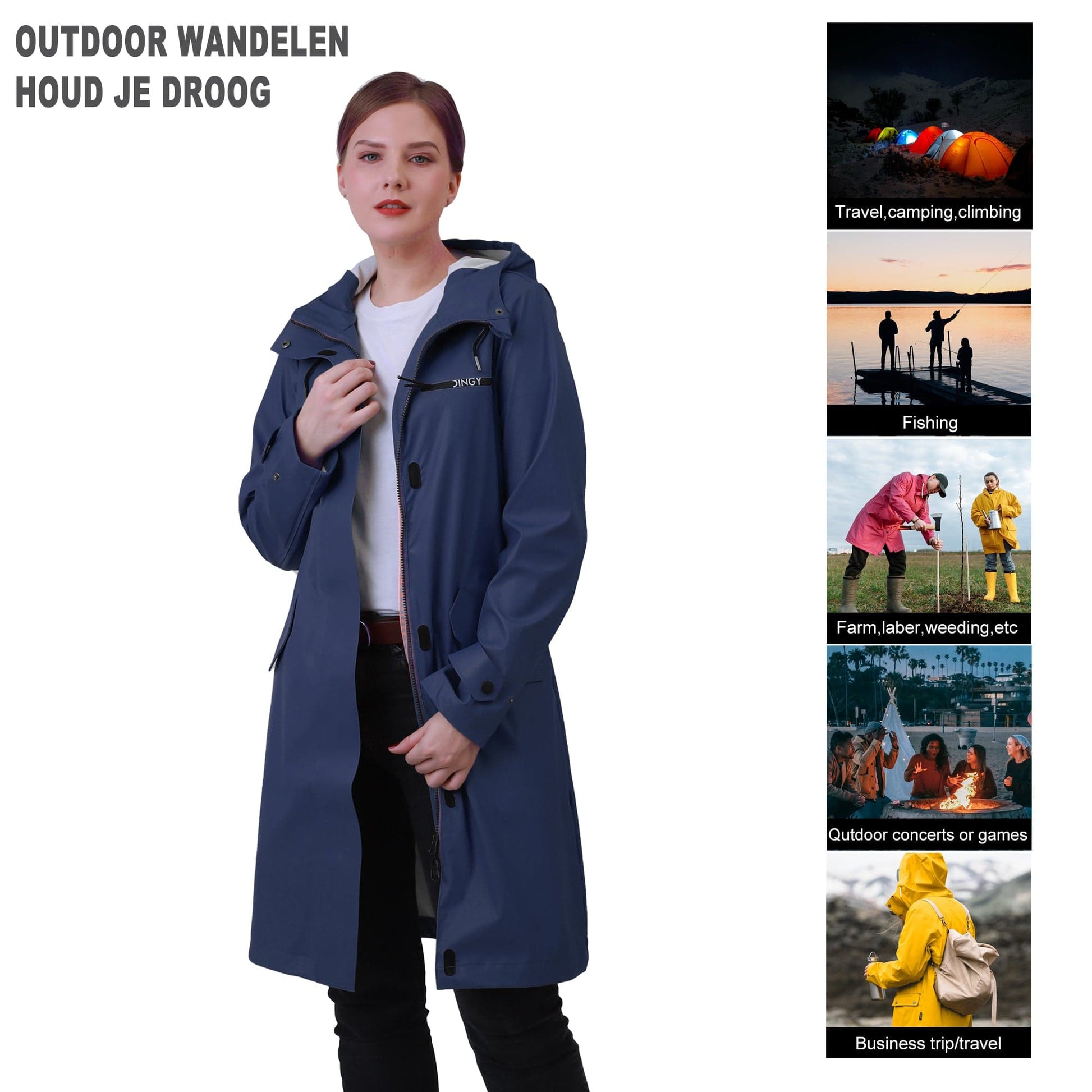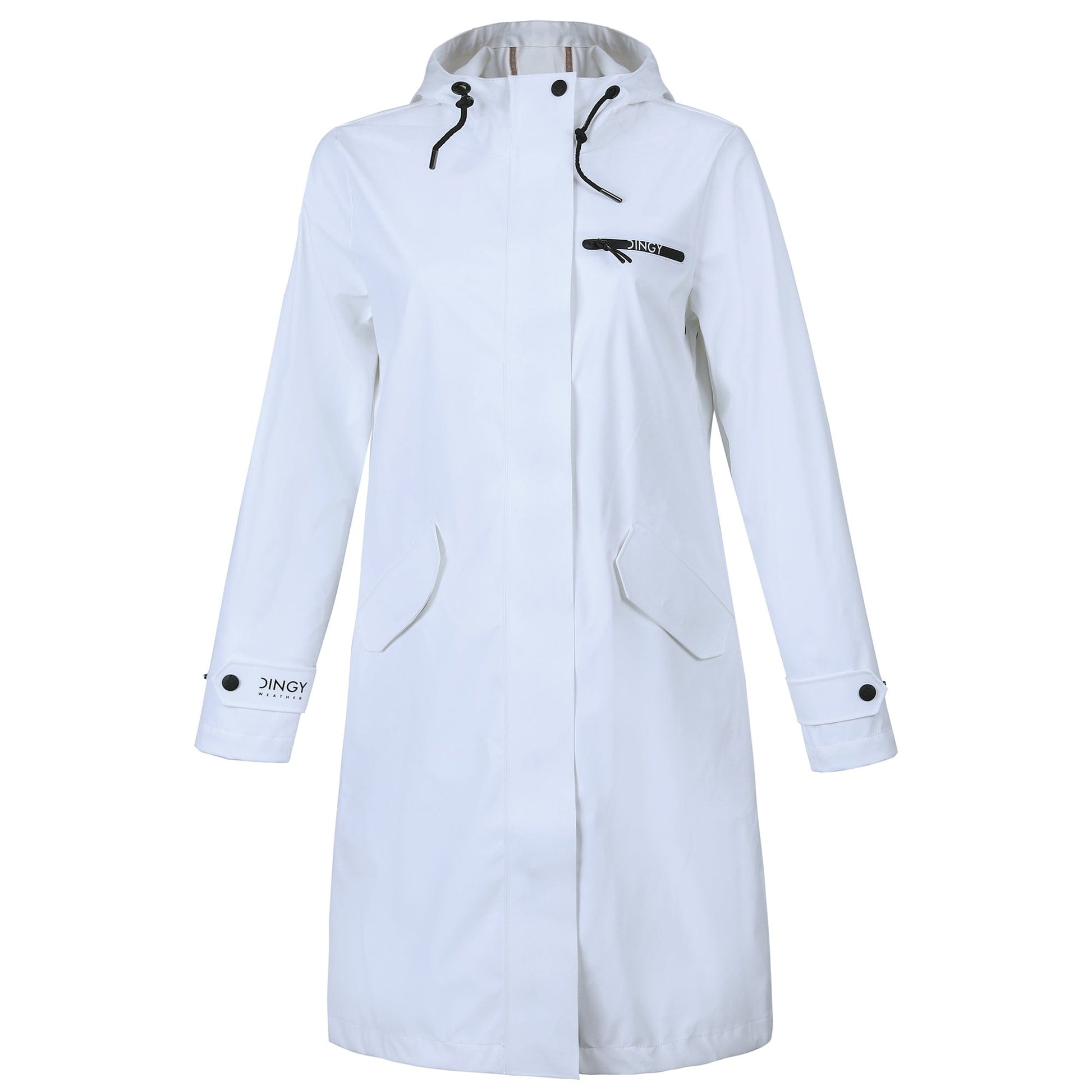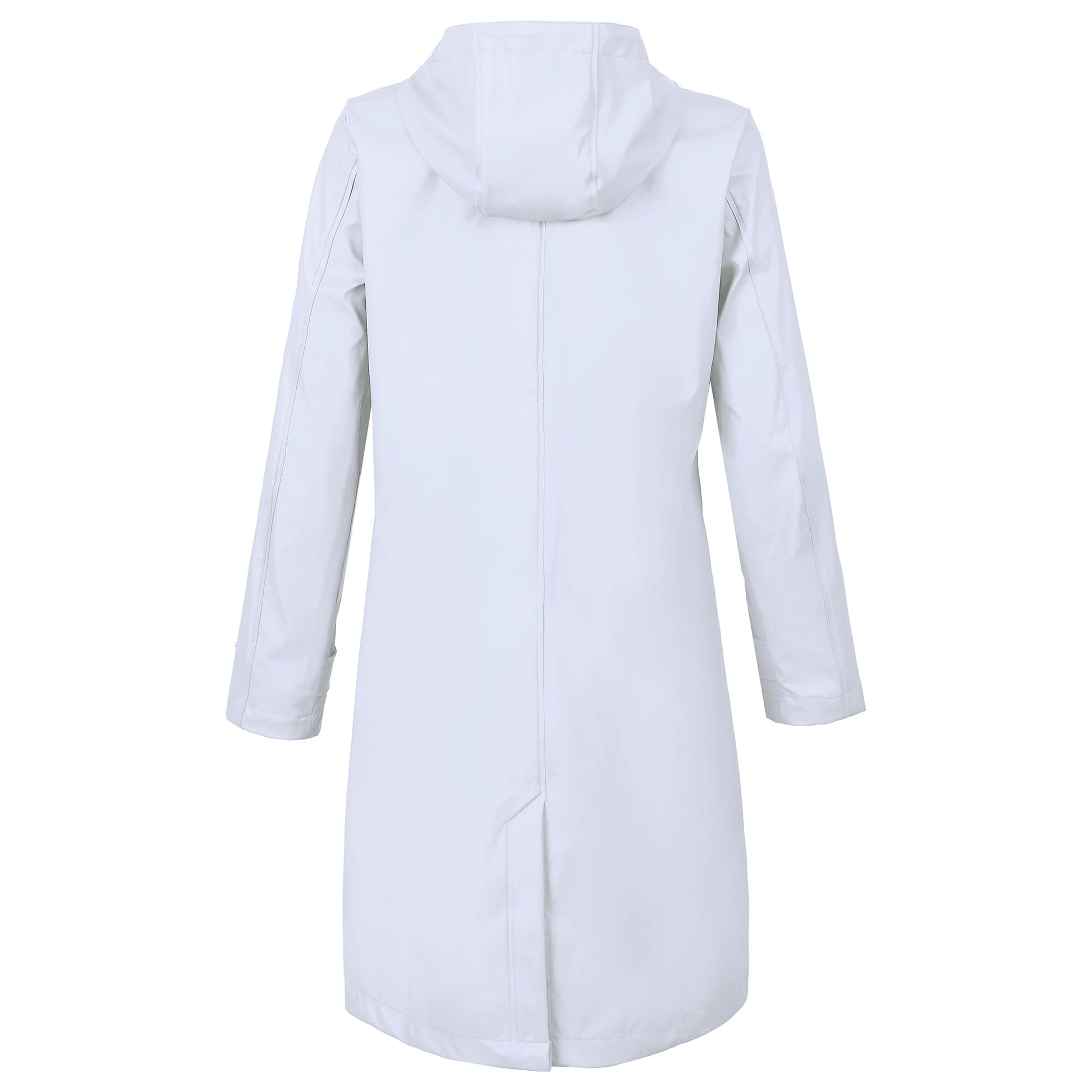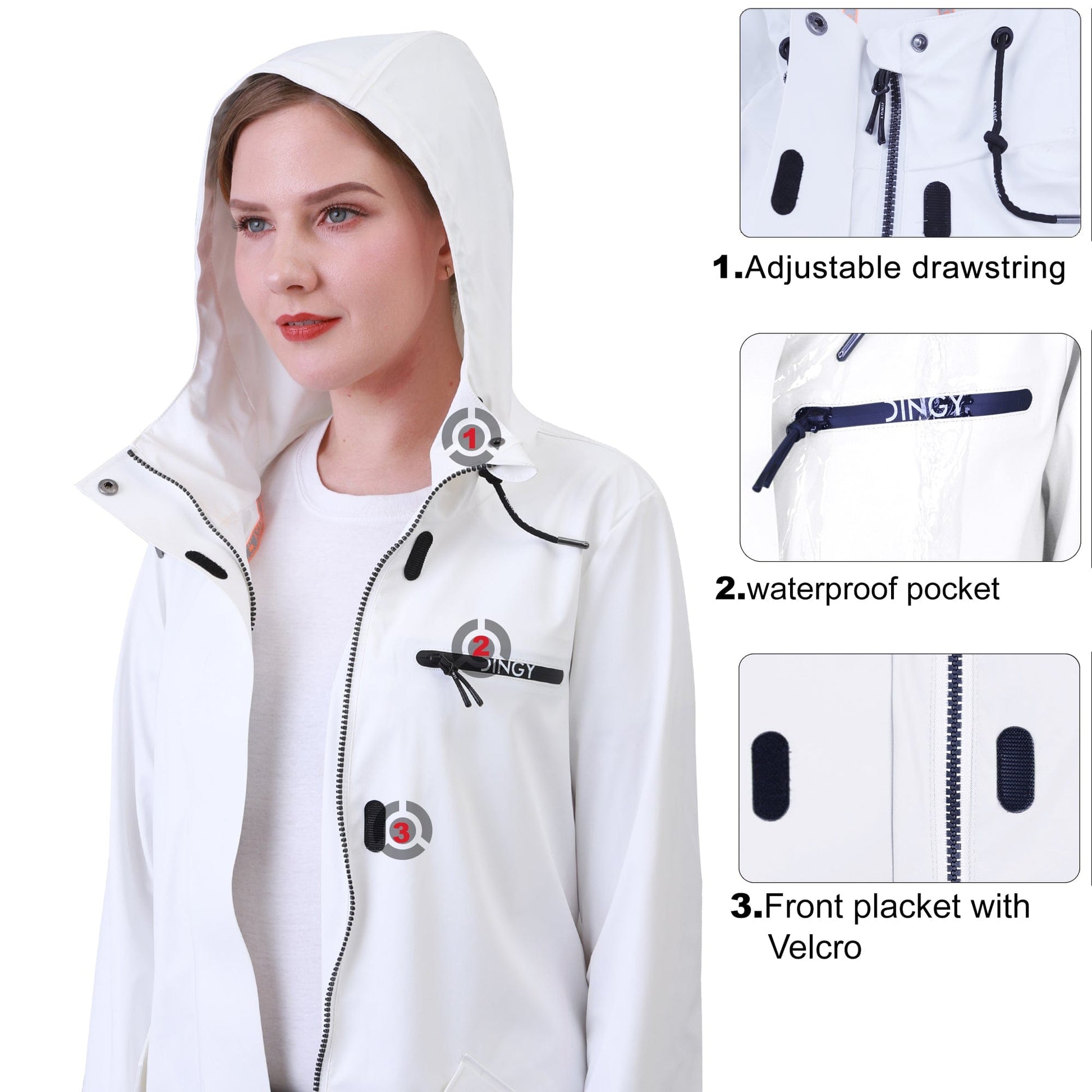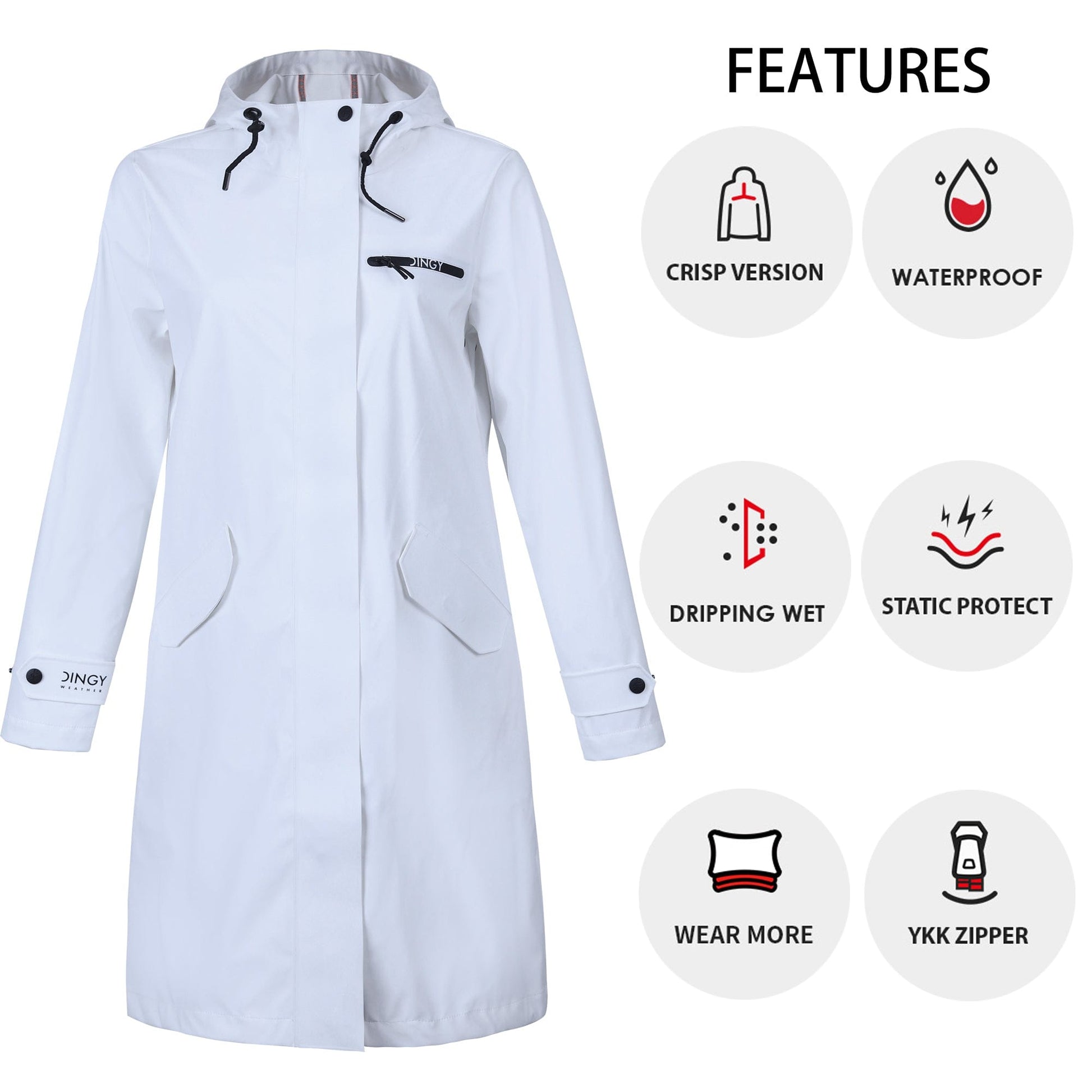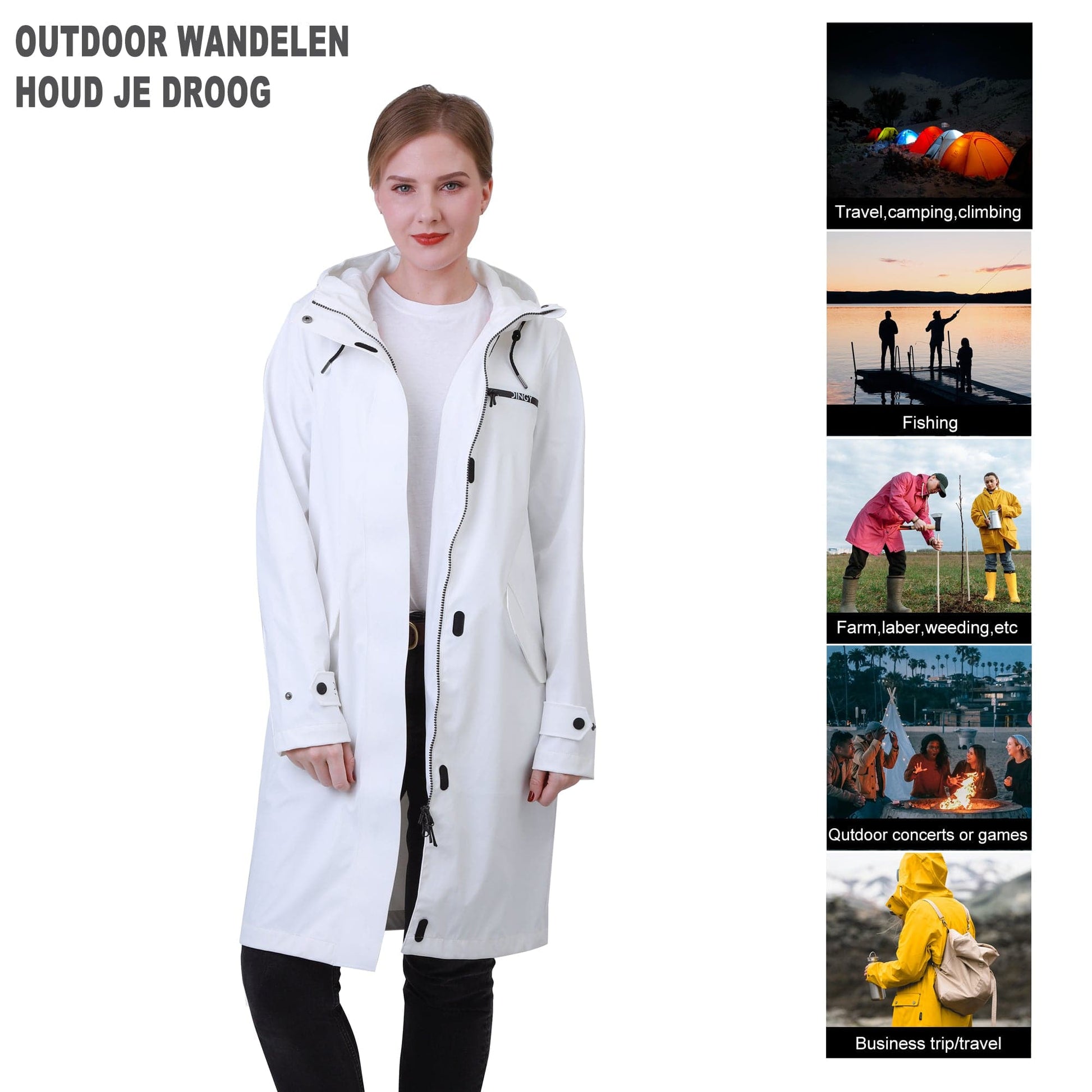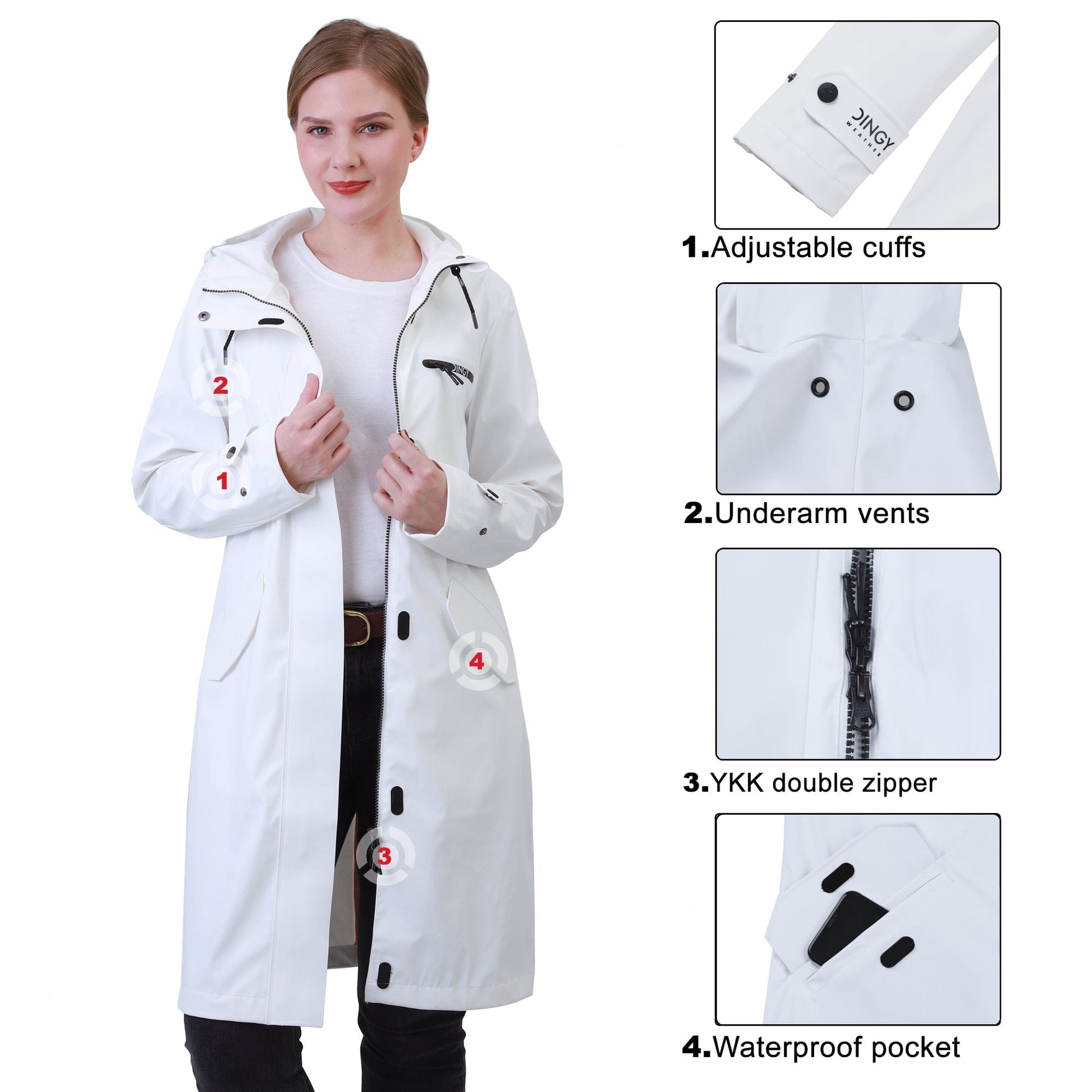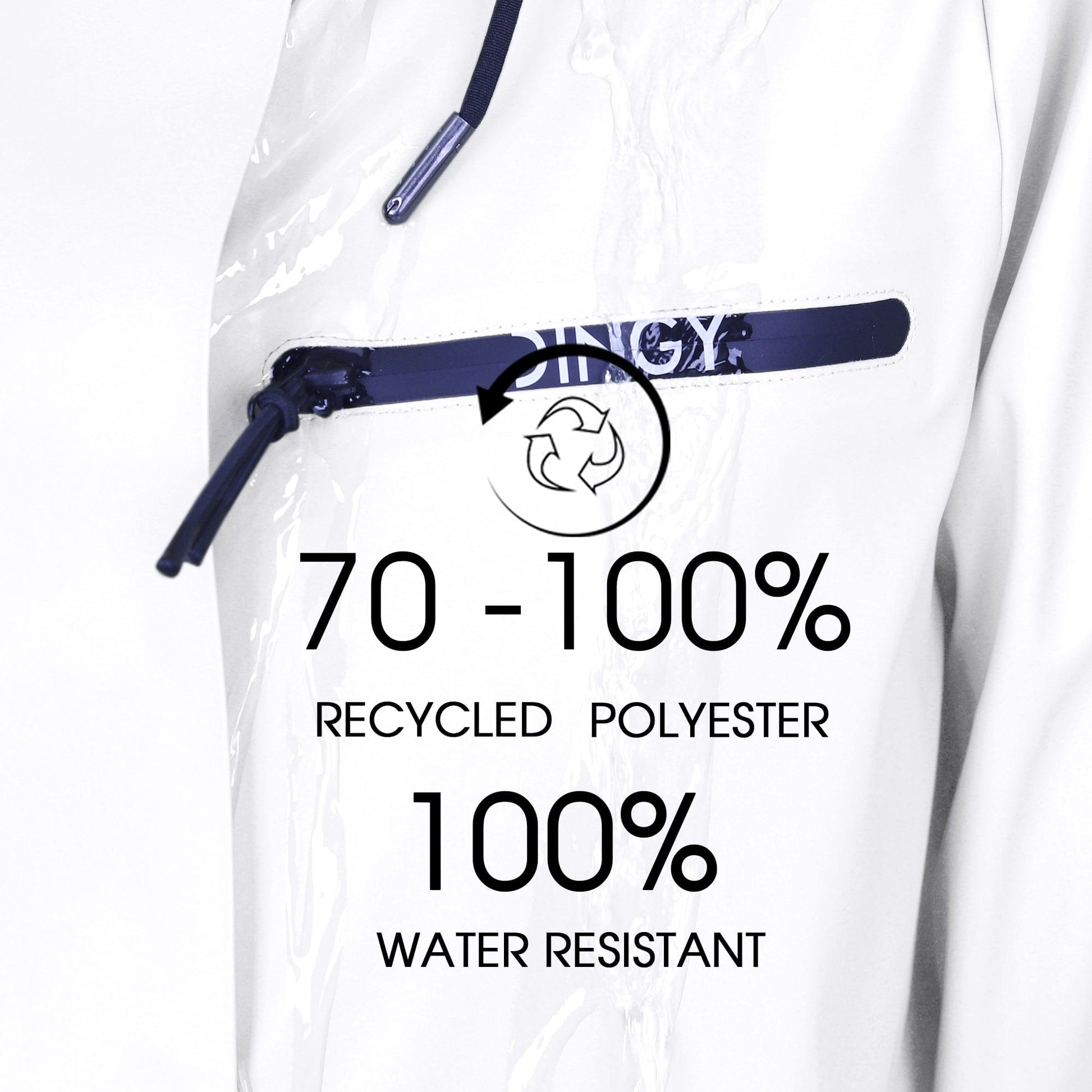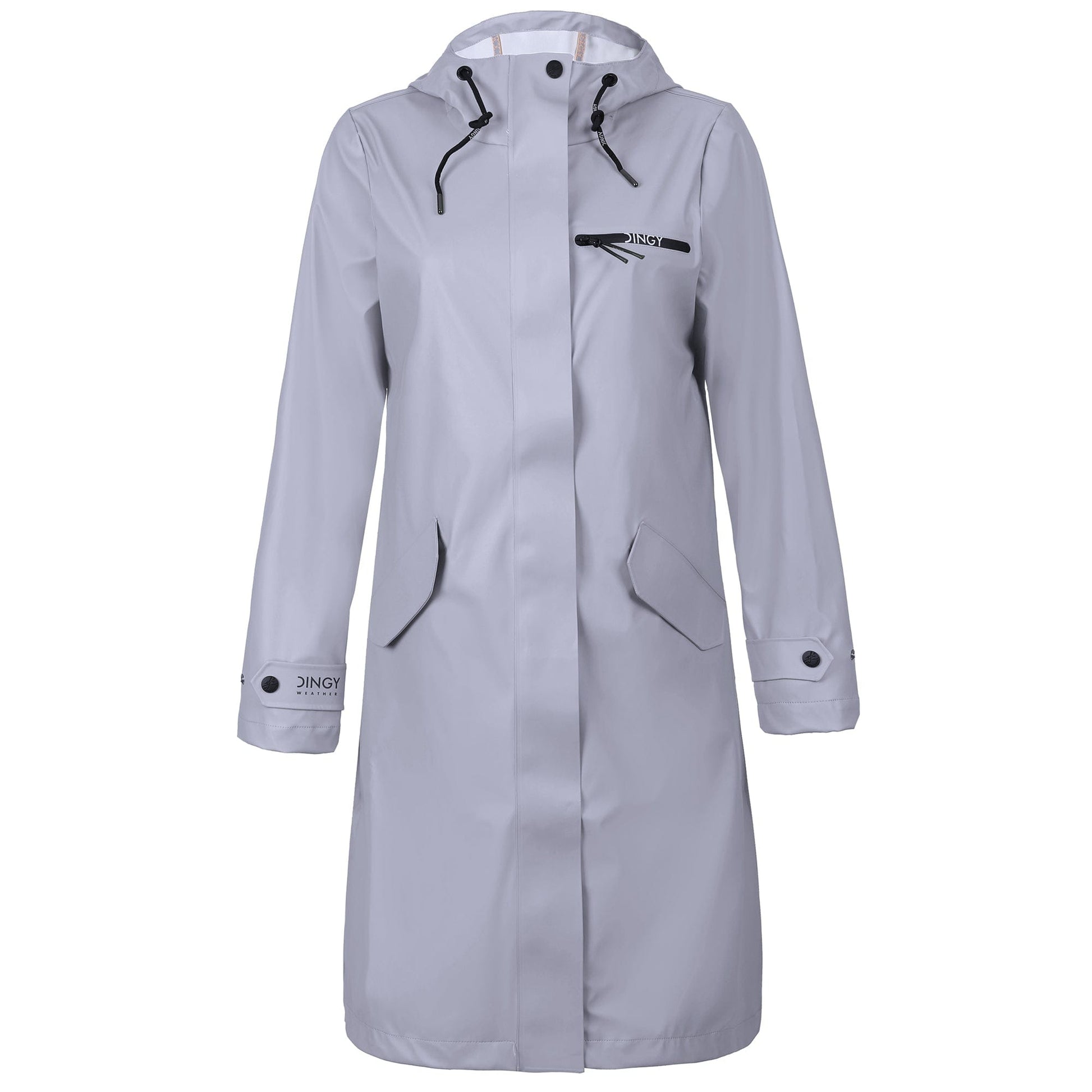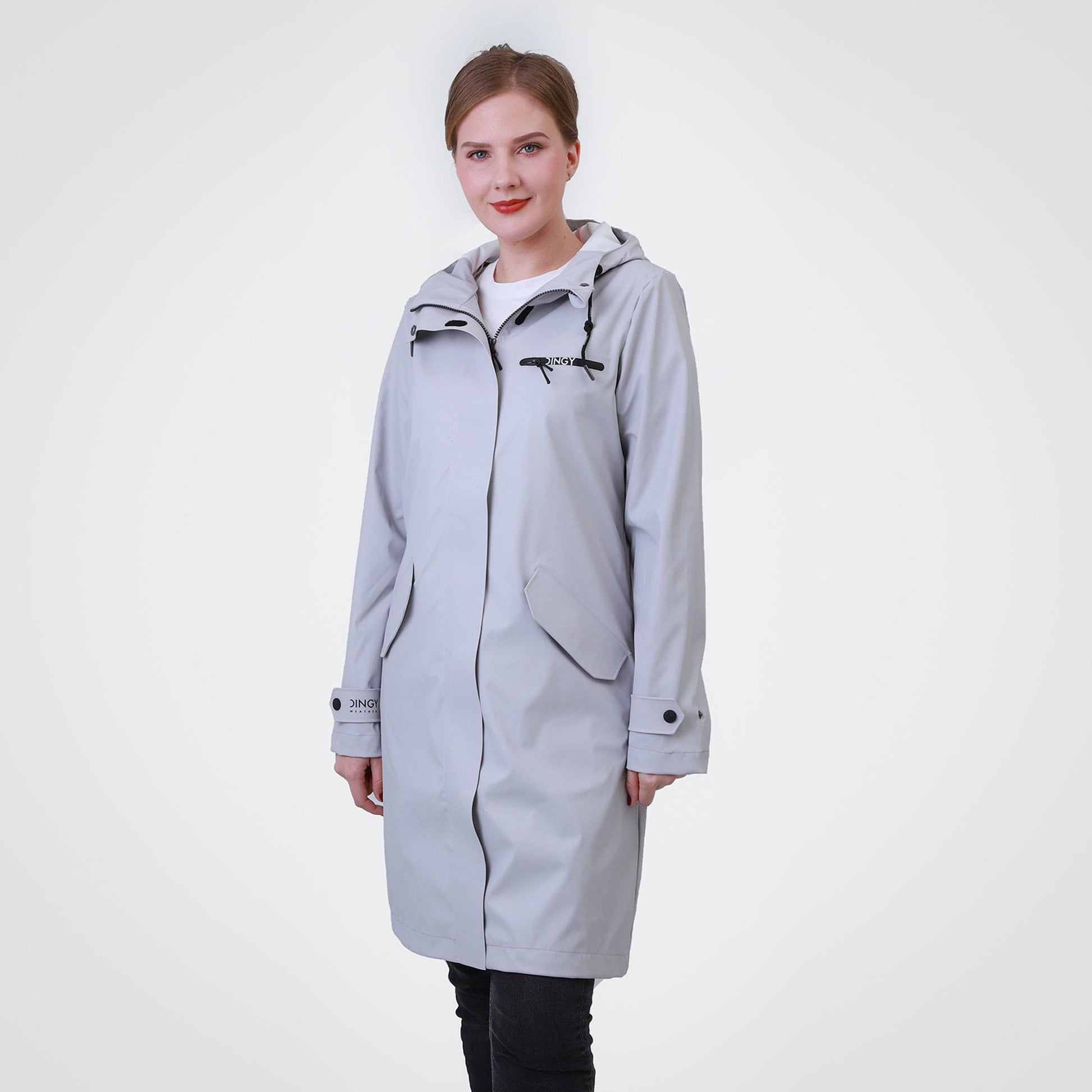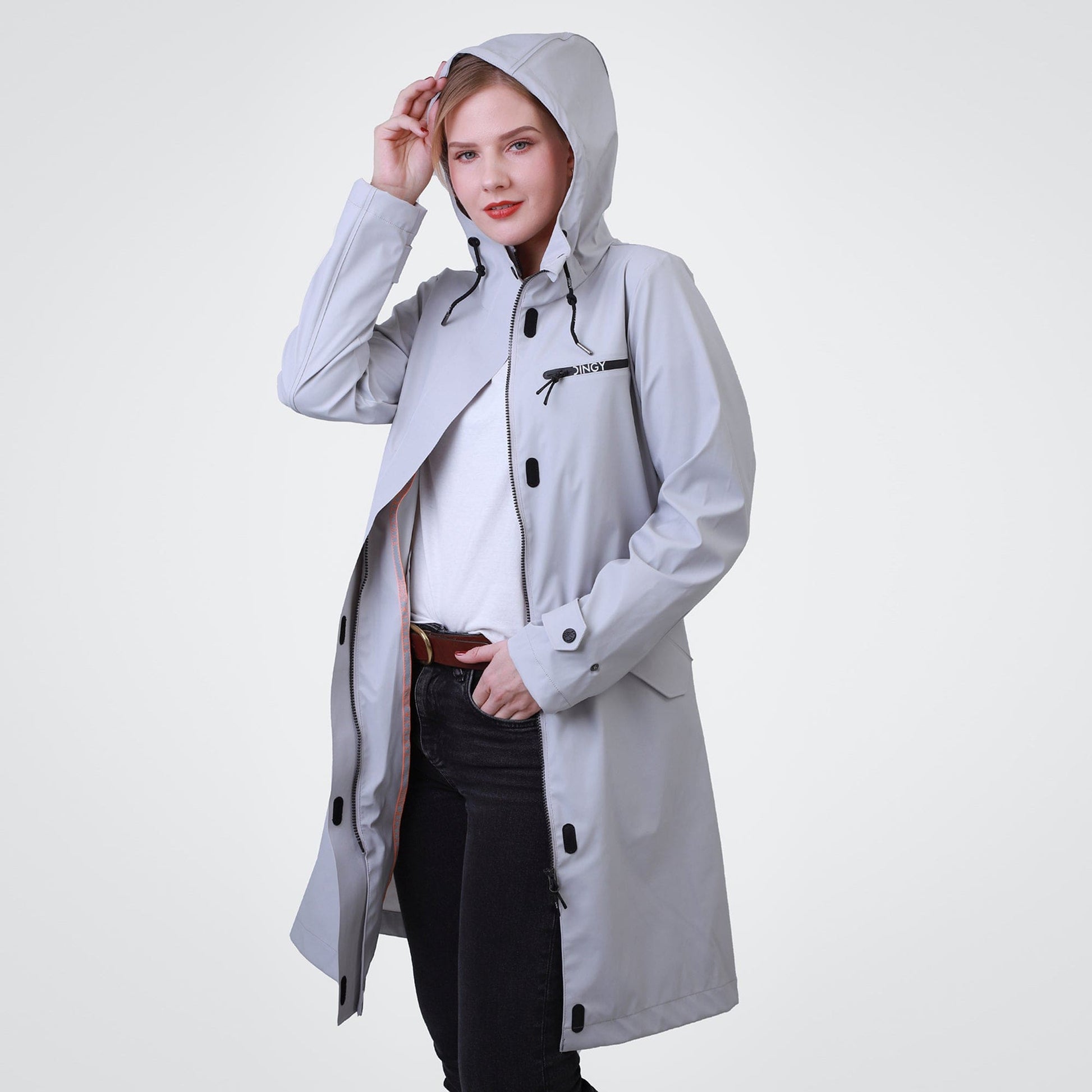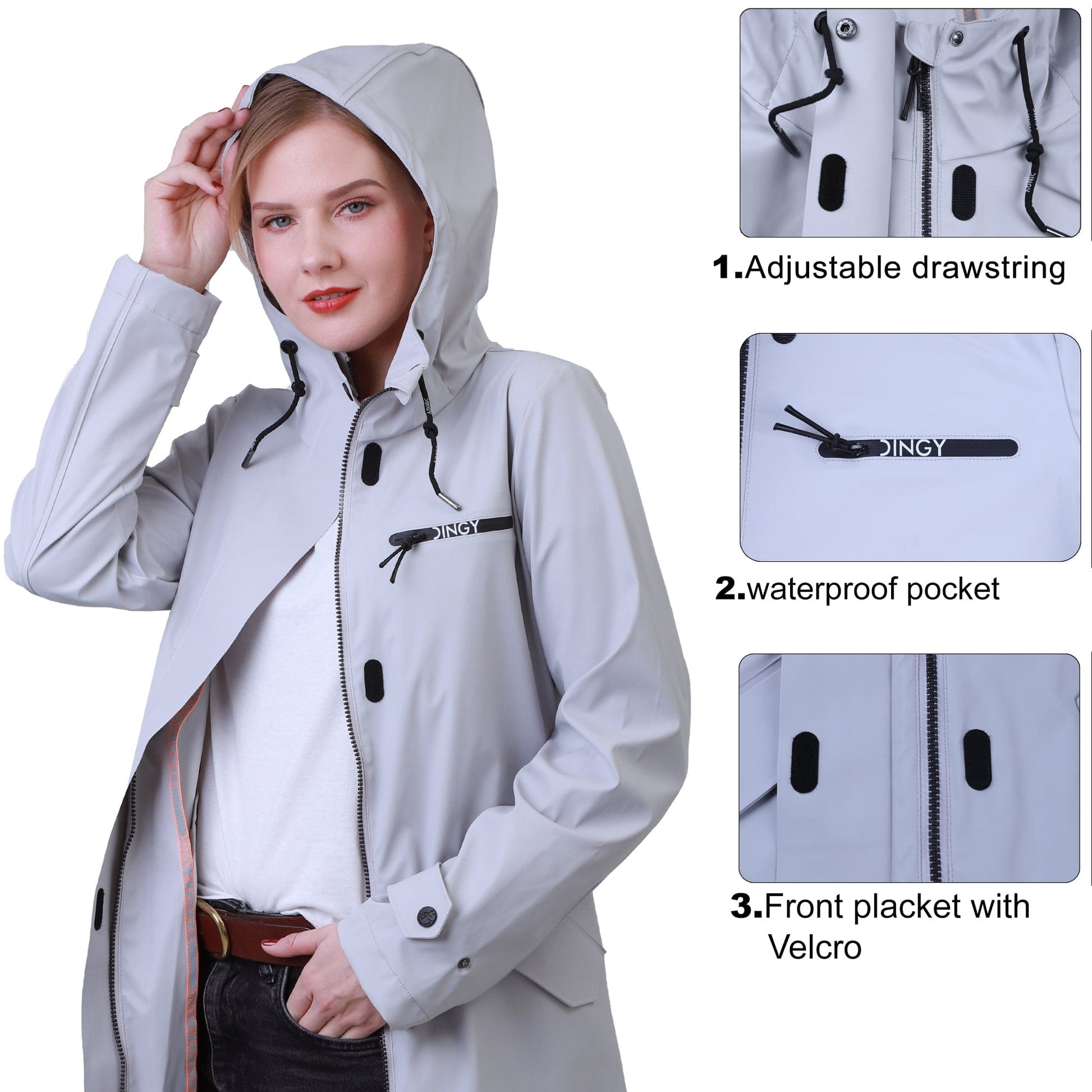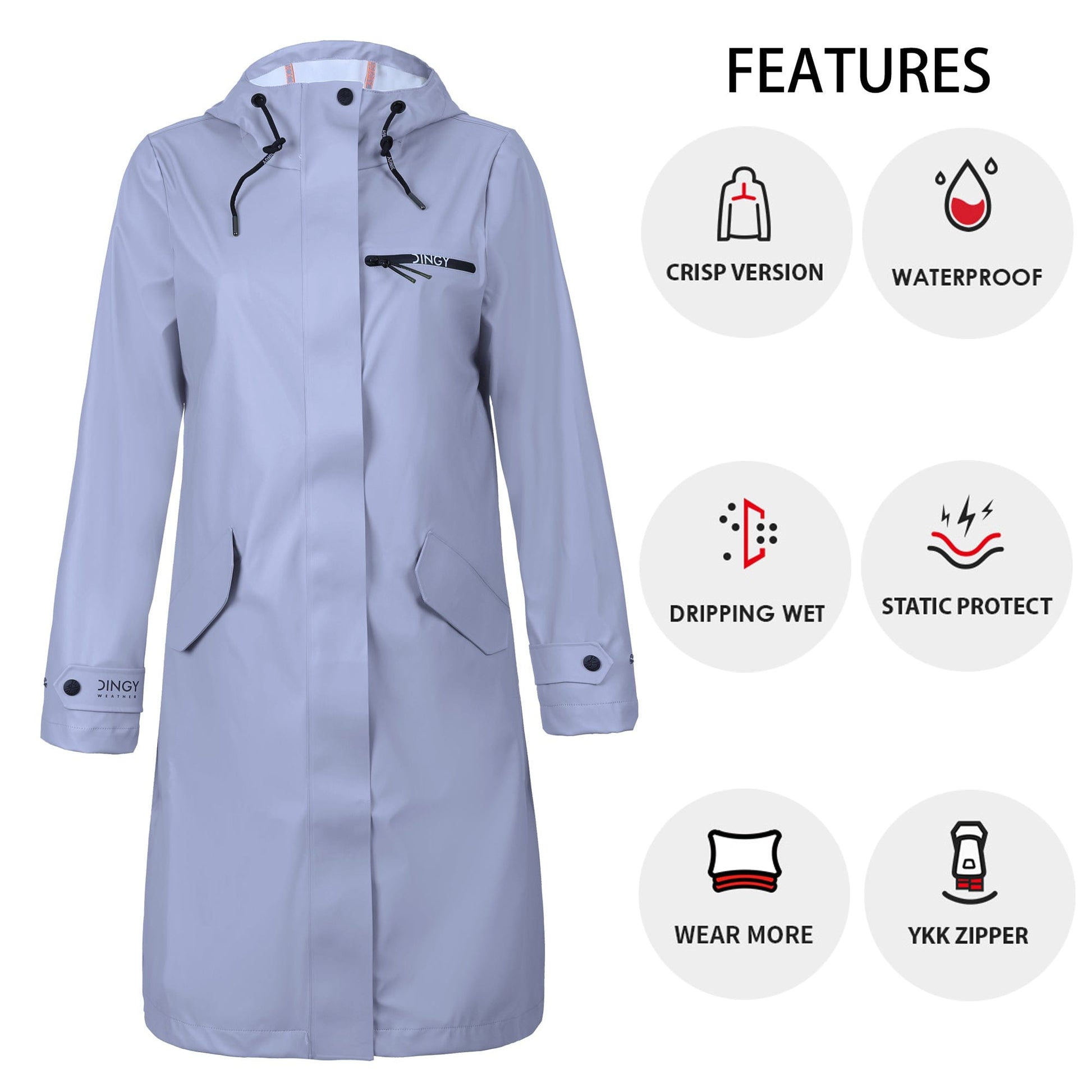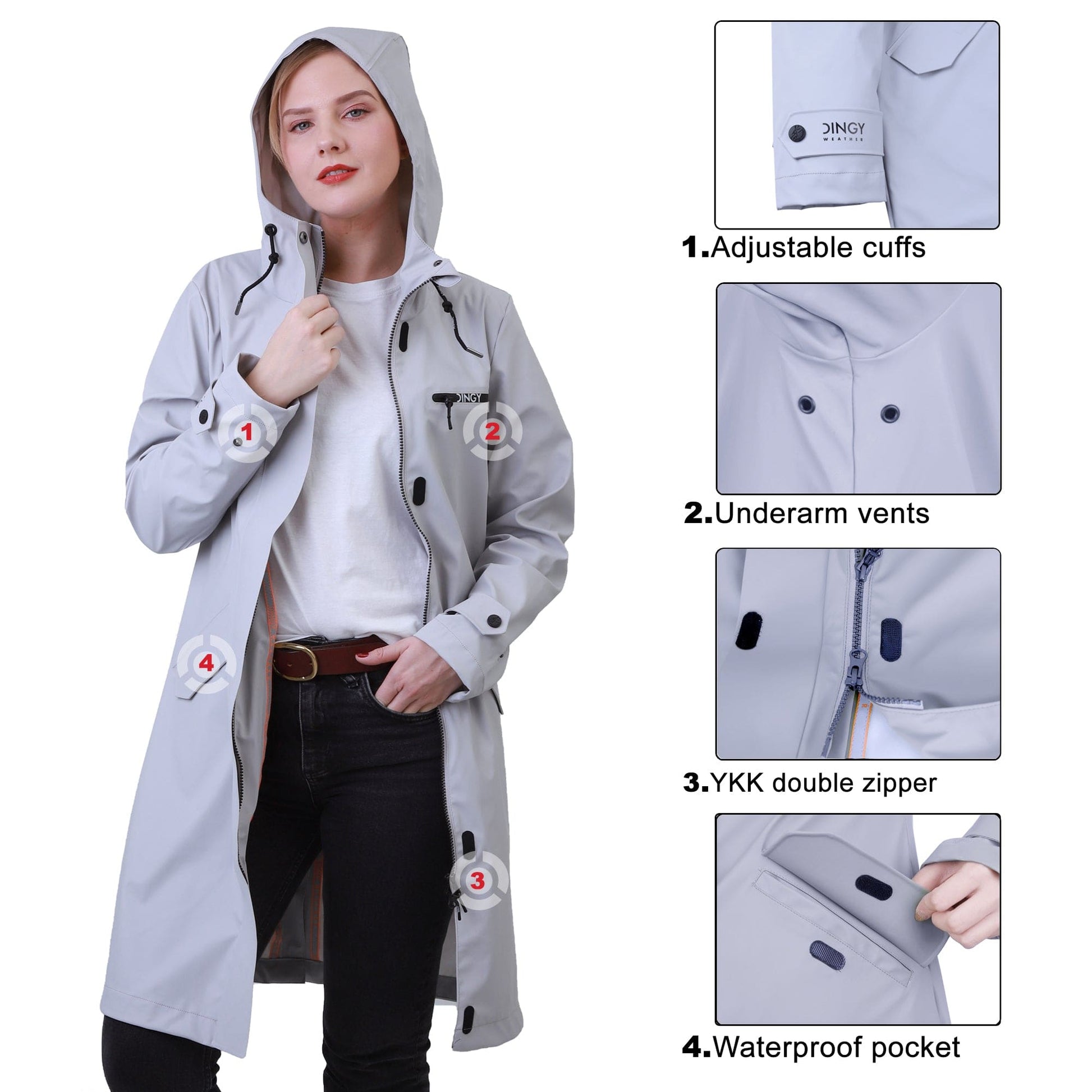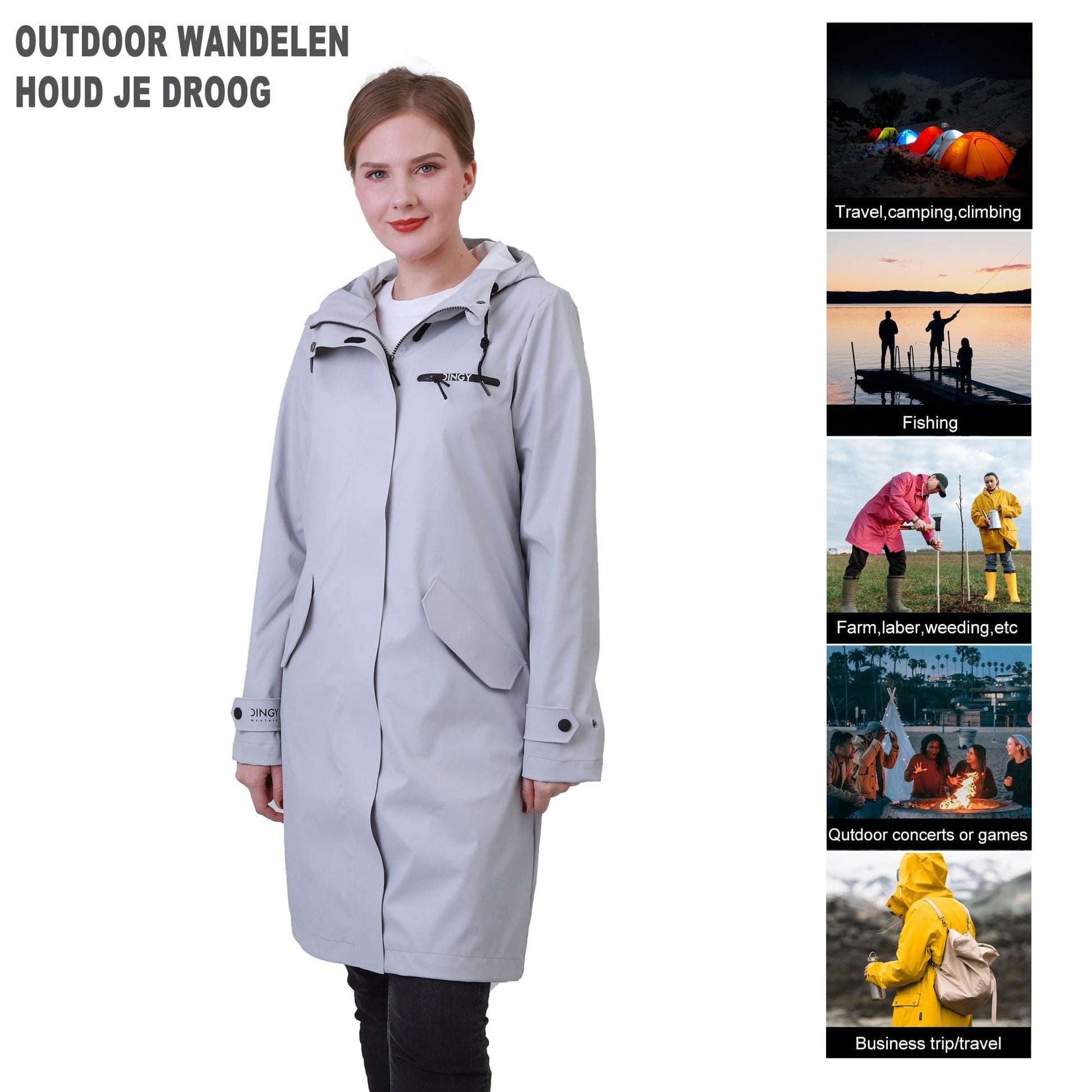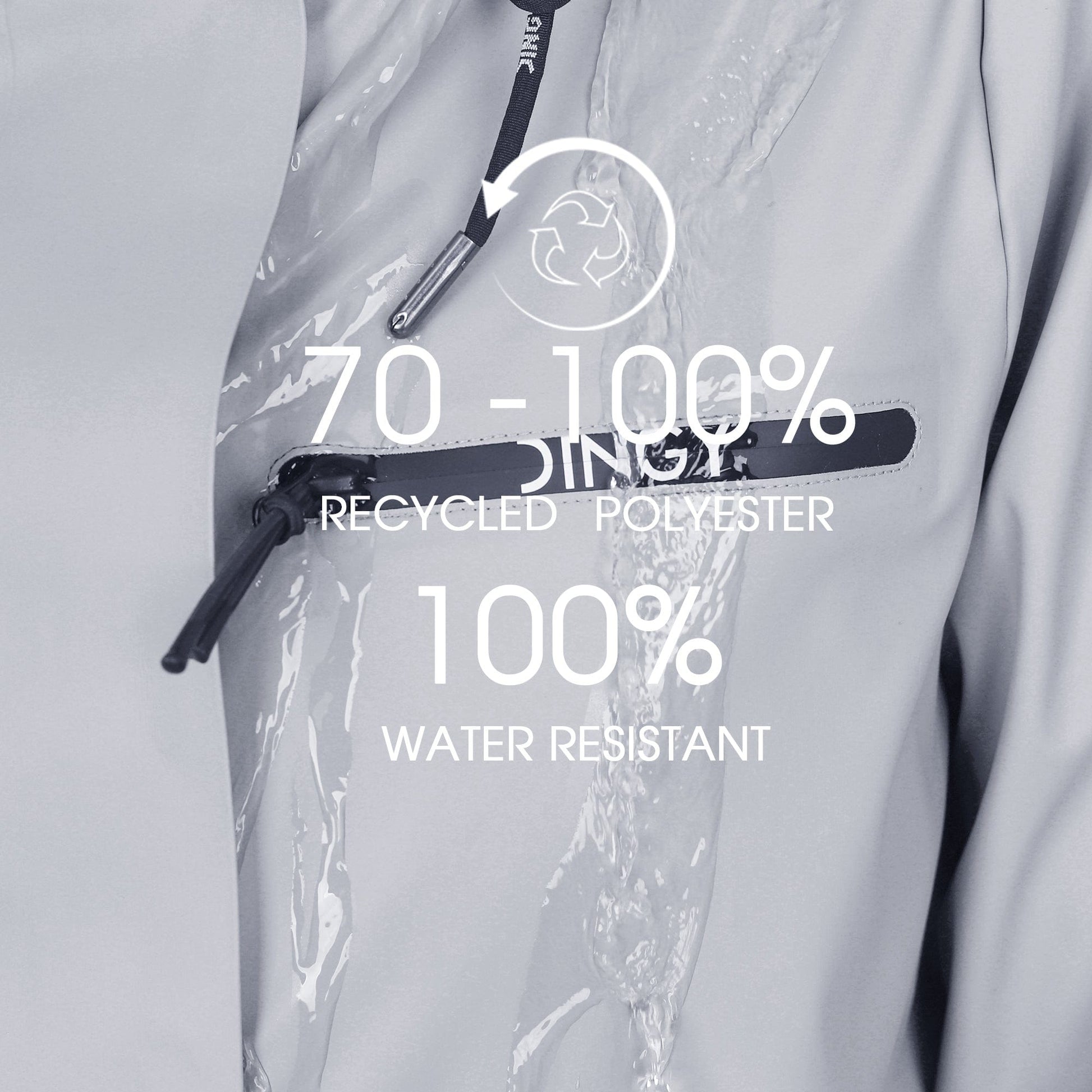 Women's waterproof long raincoat BELLE
Sale price
€89,65
Regular price
€0,00
Tax included.
Product description
Customer reviews
Shipping & Returns
Women's Waterproof Long Raincoat BELLE: Functionality meets style
We guarantee the high quality of our raincoat, so please buy with confidence. If it doesn't fit, it can be returned or exchanged.



1. Introduction: Multifunctional transitional jacket for women
The women's waterproof long raincoat BELLE-1 is more than just rain protection. It combines functionality with fashionable design and is versatile. Whether in the rain or as a transitional jacket in spring, this coat is your companion for a variety of occasions.
2. The special features of our raincoats
Lightweight, breathable and foldable : The BELLE-1 raincoat is unlined, which makes it particularly light and breathable. Even on warmer days you won't feel stuffy. In addition, practical webbing straps are attached to the inside of the coat, allowing for easy foldable storage.
YKK 2-way zipper for freedom of movement: Move effortlessly with the YKK 2-way zipper, even in the rain. This high-quality zipper not only ensures freedom of movement, but is also durable and resistant to moisture and discoloration.
Chic variety of colors for spring and summer: The BELLE-1 raincoat is available in the trendy color "Green Spinach", which is particularly popular in spring and summer. This color gives you a cheerful touch even on rainy days and fits perfectly with the seasons.
3. Versatile occasions for the women's raincoat
The BELLE-1 raincoat combines style and functionality. Whether you're strolling through town, walking on the beach or cycling - this coat is the ideal companion in bad weather. You can also stay in style on the way to school, work or university.
4. Material composition for dry comfort
The BELLE-1 raincoat is made of high-quality material: outer fabric: 100% polyester and coating: 100% polyurethane. The high water column of 4000mm ensures that you always stay dry and comfortable, even in heavy rain.
5. Care instructions
To ensure the longevity of the raincoat, we recommend hand washing. Please do not iron, dry clean or tumble dry the coat to maintain its quality.
6. Frequently Asked Questions (FAQs)
F1: Can I also wear the BELLE-1 raincoat in winter?
Yes, the coat is suitable both as a transitional jacket in spring and as rain protection in winter.
Q2: How to fold the raincoat for storage?
The coat has practical webbing on the inside that makes it easy to fold and store.
Q3: How can I make sure the zipper is not damaged?
The YKK 2-way zipper is high quality and durable. However, we recommend being careful with the zipper.
Q4: What sizes are available?
The BELLE-1 raincoat is available in different sizes to meet different needs.
Q5: Does the raincoat match different outfits?
Absolutely, the chic color "Green Spinach" can be combined in many ways and gives every outfit a fresh touch.
Altweiber Sommer...
... daher noch kein Bedarf!!!
Optisch und wie es aussieht auch funktional bin ich Schön mal begeistert!!!
XXL=L
Bei den Größen muss man in die Tabelle schauen. XXL ist hier eher schmal und eine L, man muss also 2 Nummern größer nehmen, das scheinen chinesische Größen für den chinesischen Markt zu sein. Zudem ist die Jacke schmal geschnitten, bei Birnenform bekommt man um die Körperschwerpunkt herum auch ein wenig Probleme. XXL scheint mir maximal eine 42/44 zu sein.
bei 165cm Körpergröße von der Länge her OK.
Ansonsten sauber verarbeitet und geruchsneutral.
Geiles Teil
Geiles Material wasserfest geil geschnitten 👌🏼
Gutes Produkt
Schnelle Abwicklung einer Retoure, auch finanziell, und sehr schnelle Lieferung der jeweiligen Bestellung. Ich bin mit dem Produkt und dem Service sehr zufrieden.
TheJacket looks amazing
It looks AMAZING, sadly enough is too small for me so I will be ordering a bigger size.
I am 1.61cm and 140 pounds, everything fit amazing except for the hips, so I will order size 40.
Highly recommend it, high quality and I absolutely love the colour, very bright for those walk or riding a bike when is dark!
Free DHL standard shipping within Germany, delivery time: 3-7 working days.
Free standard shipping to other European countries (for orders over €75), for orders under €75 the shipping price is €15; Delivery time: 2-8 working days.
For the rest of the world: standard shipping price of €19.99."