Fashion recommendation:raincoat women yellow | yellow raincoat women
Though rainy days bring a lot of trouble to our travels, they can't stop women's never-ending pursuit of beauty. What would a fashion-loving woman wear on a rainy day? Let's take a look at today's recommended women's yellow raincoat. It's practical and beautiful. I want to wear it next time I go out on a rainy day.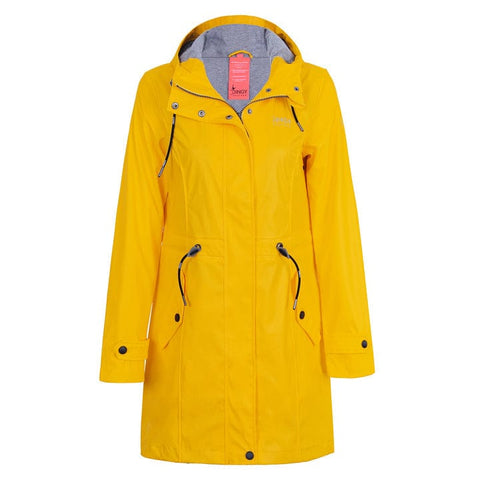 Made from recycled polyester, this rain jacket is lined with soft cotton that's warm and windproof, so the wind and rain won't chill you. The raincoat can withstand 4000mm of water pressure and protect you even in heavy rain. The cut of the raincoat is designed to fit so well that you don't feel constricted. There is an adjustable hip belt at the waist that you can adjust to suit your body type and needs. Your valuables are safely stowed in the flap pocket and cannot easily fall off and get lost.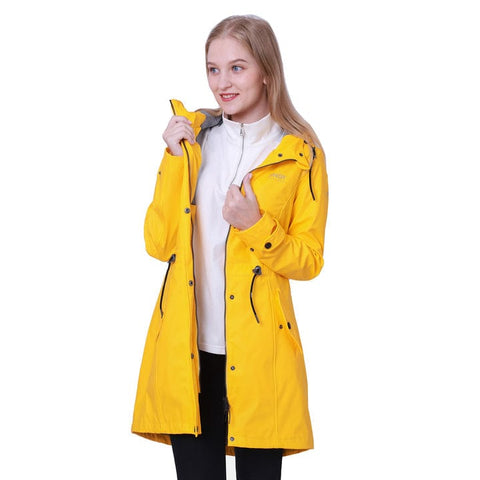 Purchase address:https://dingy.eu/collections/regenmantel/products/damen-freizeit-pu-regenmantel-wendy
3 IN 1 LADIES RAIN JACKET GINA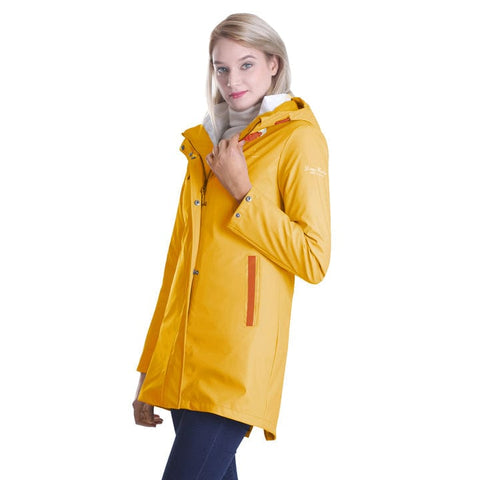 In addition to its high quality and waterproofness, this functional raincoat offers another practical function, because the cotton inner lining of the raincoat can be worn completely separately from the outer jacket. The jacket is easy to clean and resistant to water pressure from 5000mm to 15000mm. All seams are heat-sealed and thus ensure a high level of moisture protection for the raincoat. In addition, the 3-in-1 raincoat is not only waterproof and windproof, but also has reflective elements for additional safety.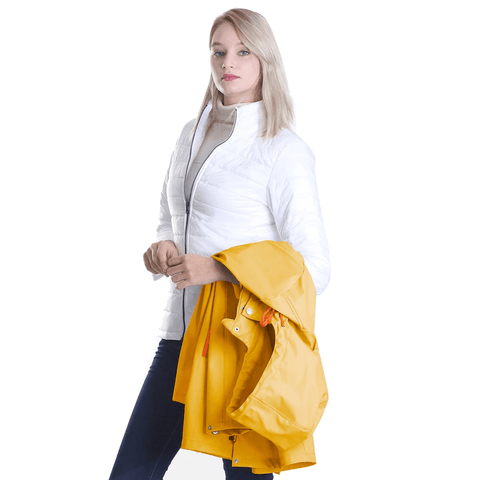 Purchase address:https://dingy.eu/collections/regenmantel/products/gina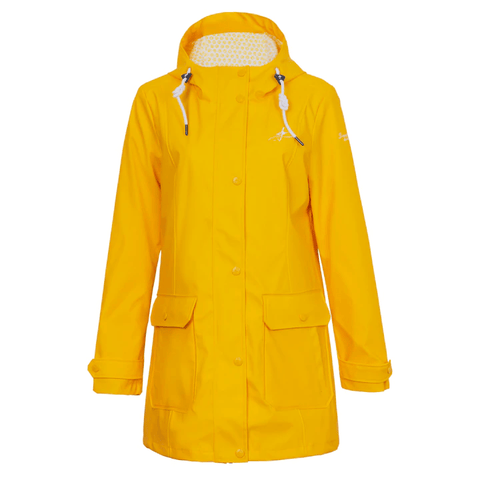 【Multifunctional】 Quick Drying, Waterproof, Windproof, Warm, UV Resistant, Breathable, Durable, Warm, Anti-Static. Perfect for mountaineering, cycling, camping, hiking, running, traveling, fishing and outdoor travel in any season.
【Nice】Classic styles in 4 classic colors combined with more modern new elements, the perfect combination of design and comfort, this raincoat can be the right size for everyone.
【Convenient two-way zipper】 The women's raincoat has a sturdy zipper that pulls up the hem of the raincoat from the bottom up when needed to make your movement more convenient.Purchase address:https://dingy.eu/collections/regenmantel/products/jacky