3 in 1 Women Waterproof Rain Jacket Gina
Sale price
€69,99
Regular price
€0,00
Tax included.
Product description
Product reviews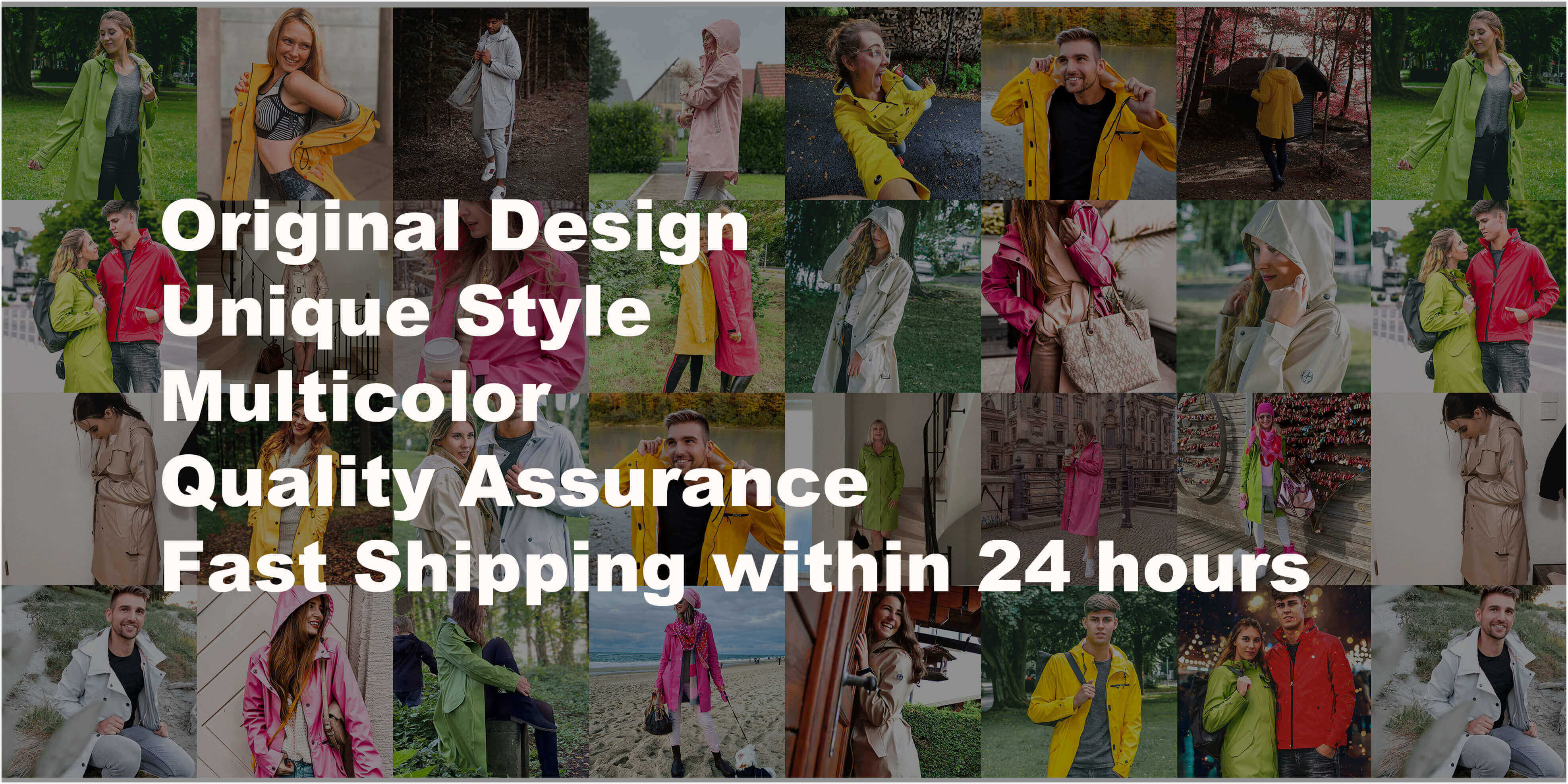 Material: 50% polyester, 25% polyurethane, 25% nylon
Shape:medium and long
Applicable to:Winter
Type of lining: Removable lining
Outer pockets: welt pockets
Special features: With zipper
[High quality fabric, good waterproof, windproof and warm effect] The outer jacket is made of recycled PU fabric, 100% polyester fabric, with a water pressure resistance of 3000 mm, and the multi-part connection is connected by a heat sealing process, which has a better waterproof effect. The lining is made of 100% nylon fabric, filled with 120 gram cotton, which is comfortable and warm. The entire liner has a delicate texture design and the clothes are slimmer. The quilting process can prevent the cotton from running and has good heat retention.
The raincoat uses an eco-friendly two-way zipper from YKK Recycled, which is of good quality and easy to use. The top of the zipper is protected from injury. Adjustable hood cord and adjustable cuffs. Tighten the hood cords and cuffs on rainy days for better wind and water resistance. Anti-theft pockets prevent items from being lost. Vents under the arms ensure a comfortable fit and stay fresh.
[Multiple ways to wear, inexpensive] The jacket and lining can be worn individually, or two pieces can be worn together. Wear only jacket: wind and waterproof. Only Wear Liner: Warm, breathable, lightweight. Two pieces are windproof, waterproof, rainproof and warm when worn together. It can be worn in combination when you go out on rainy days, which can prevent wind and rain and keep warmth. When working indoors, you can wear the lining alone, which is light and comfortable. A garment can be worn in different seasons, very inexpensive.
The raincoat is easy to clean, it is recommended to wash it by hand or dry clean at low temperature, not machine wash. 2.Clothing should not be stored in a damp environment, it can be stored and dried separately.
This winter jacket is windproof, waterproof and warm and is suitable for camping, travel, daily use, etc. If you have any questions, feel free to contact us. We offer a 100% customer service. 100-day money-back guarantee for any reason.