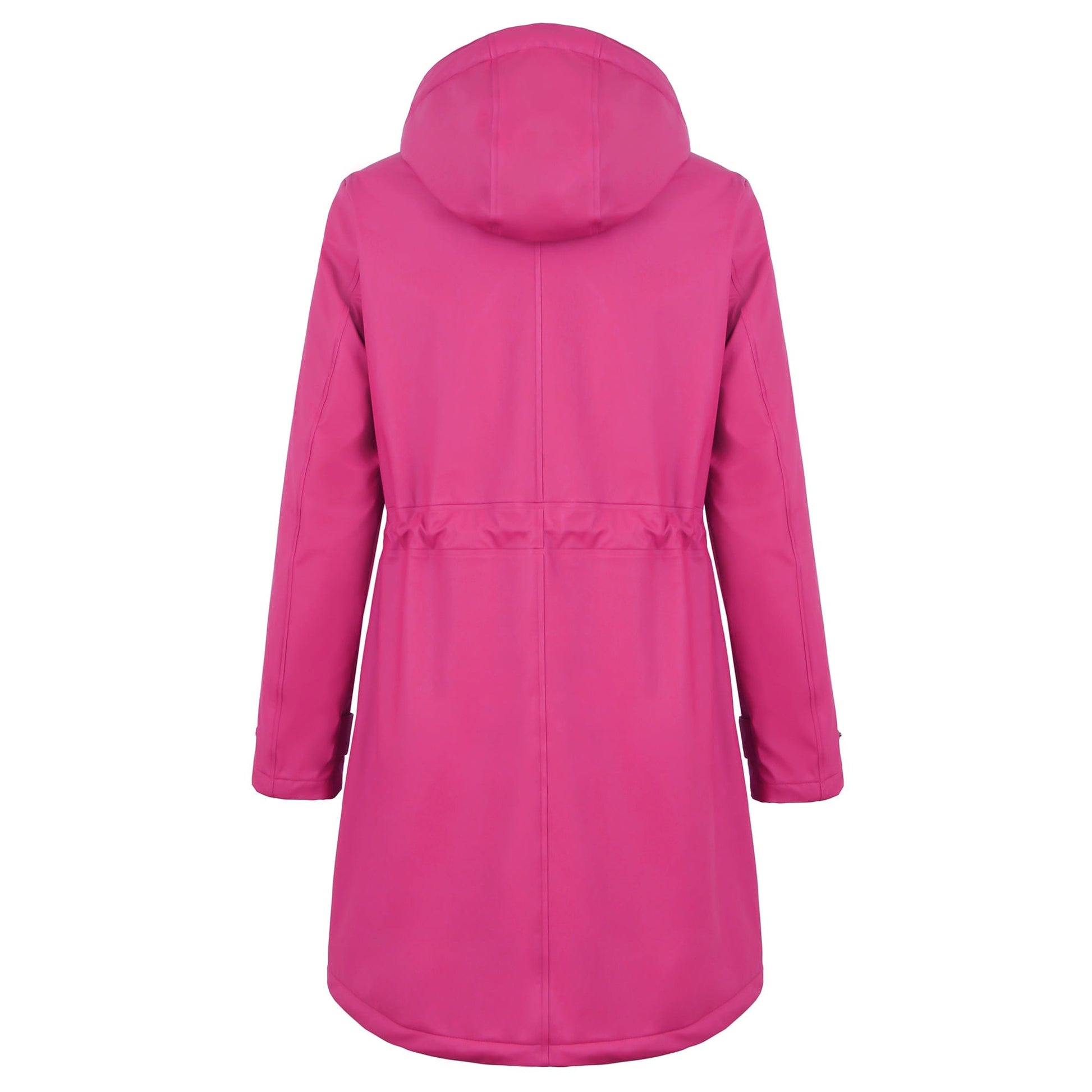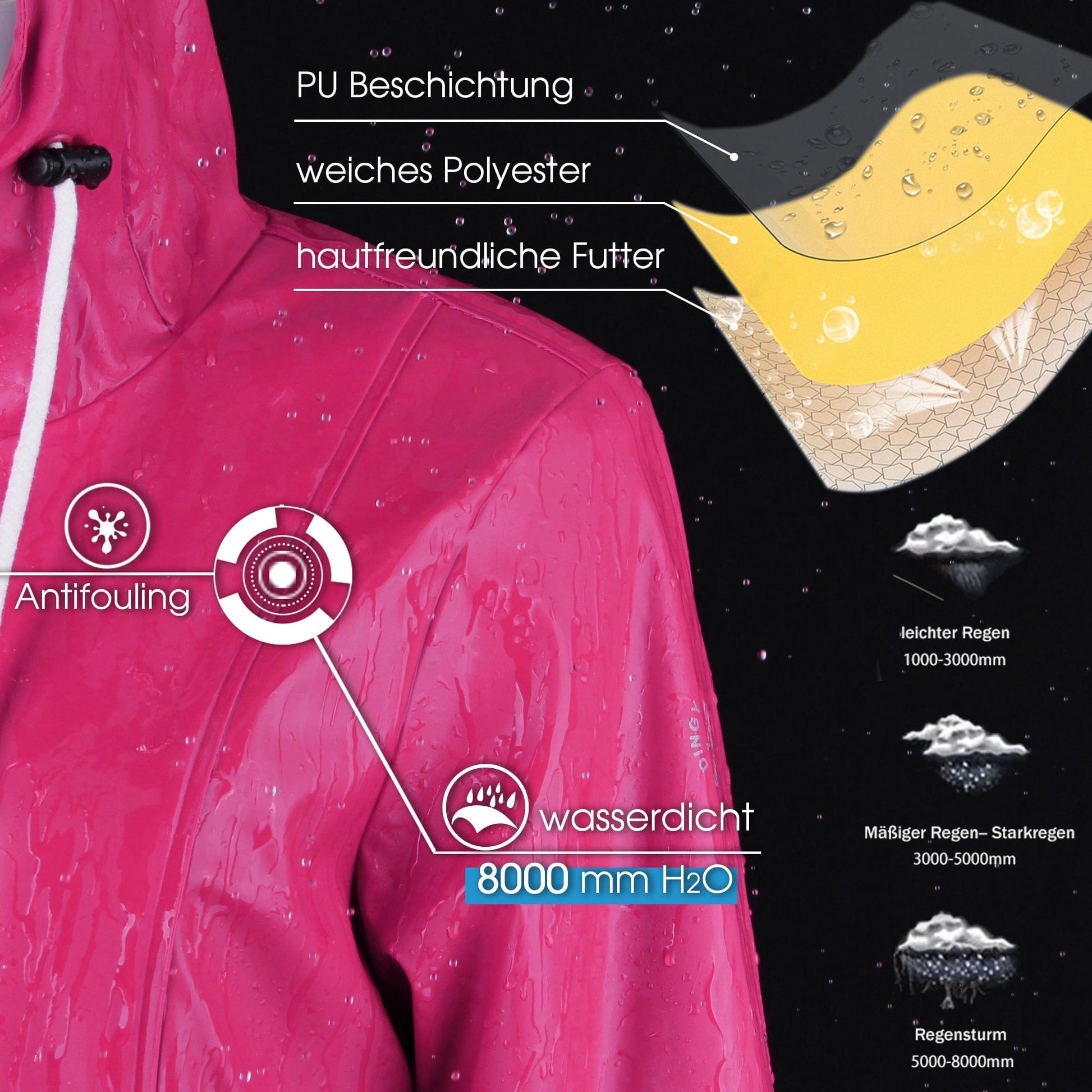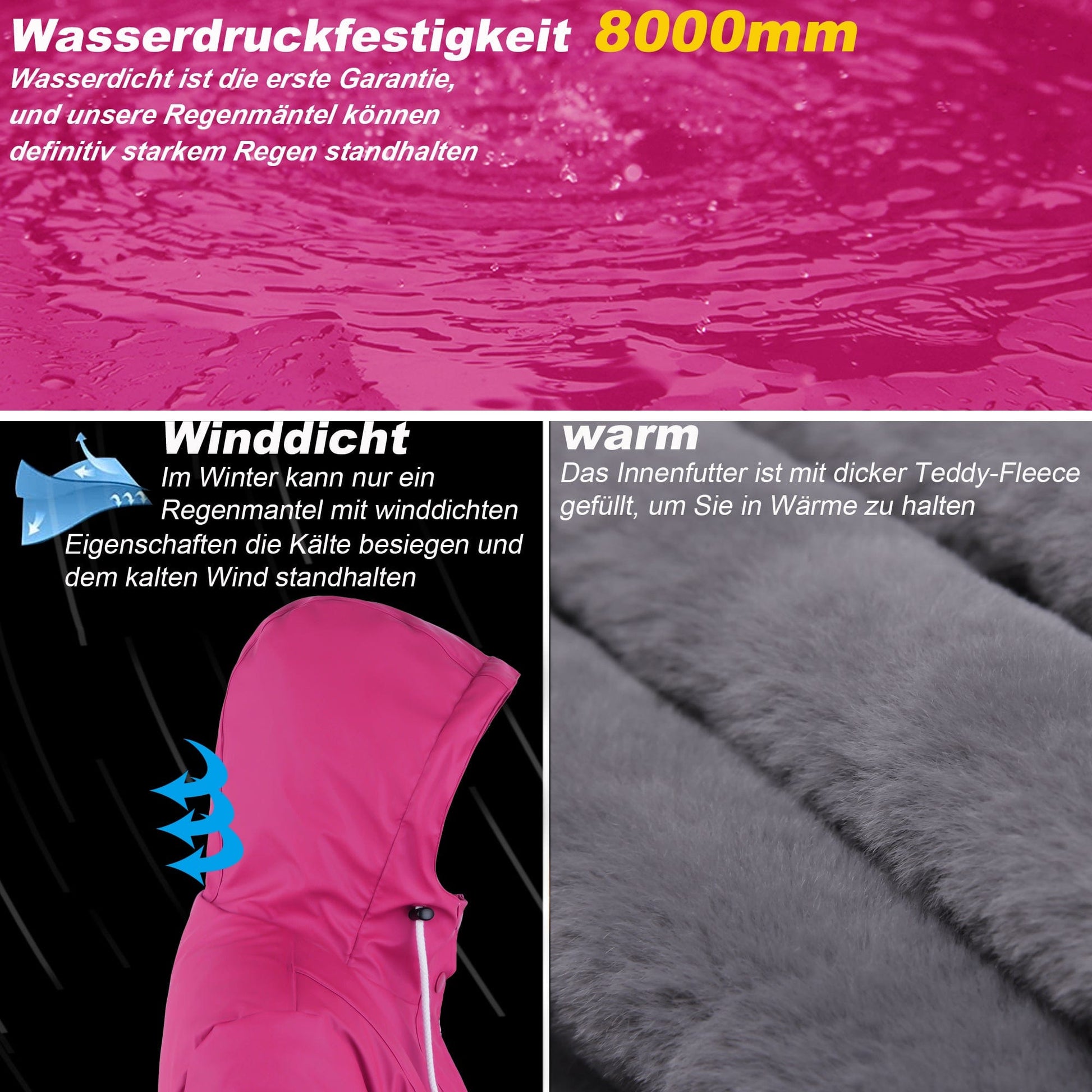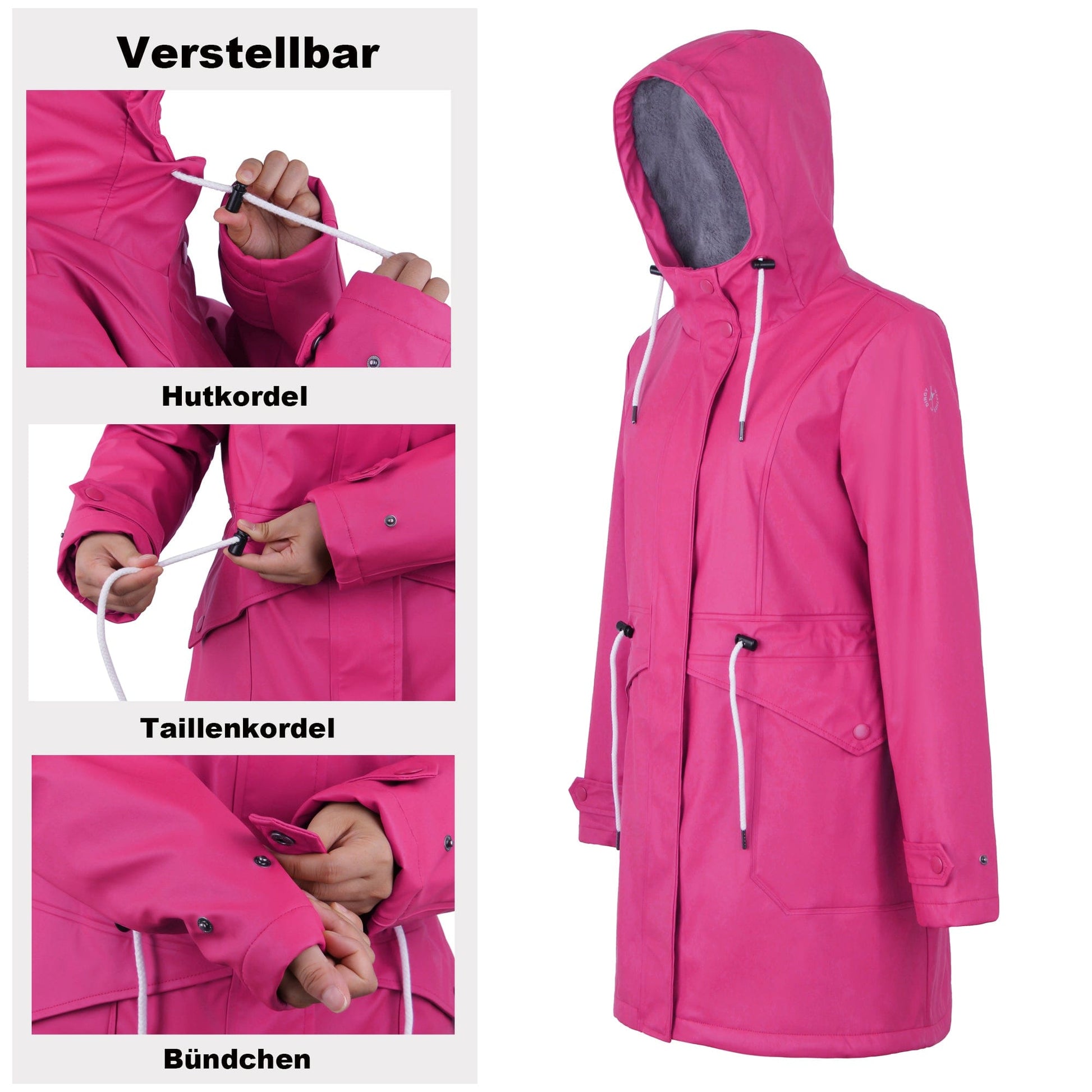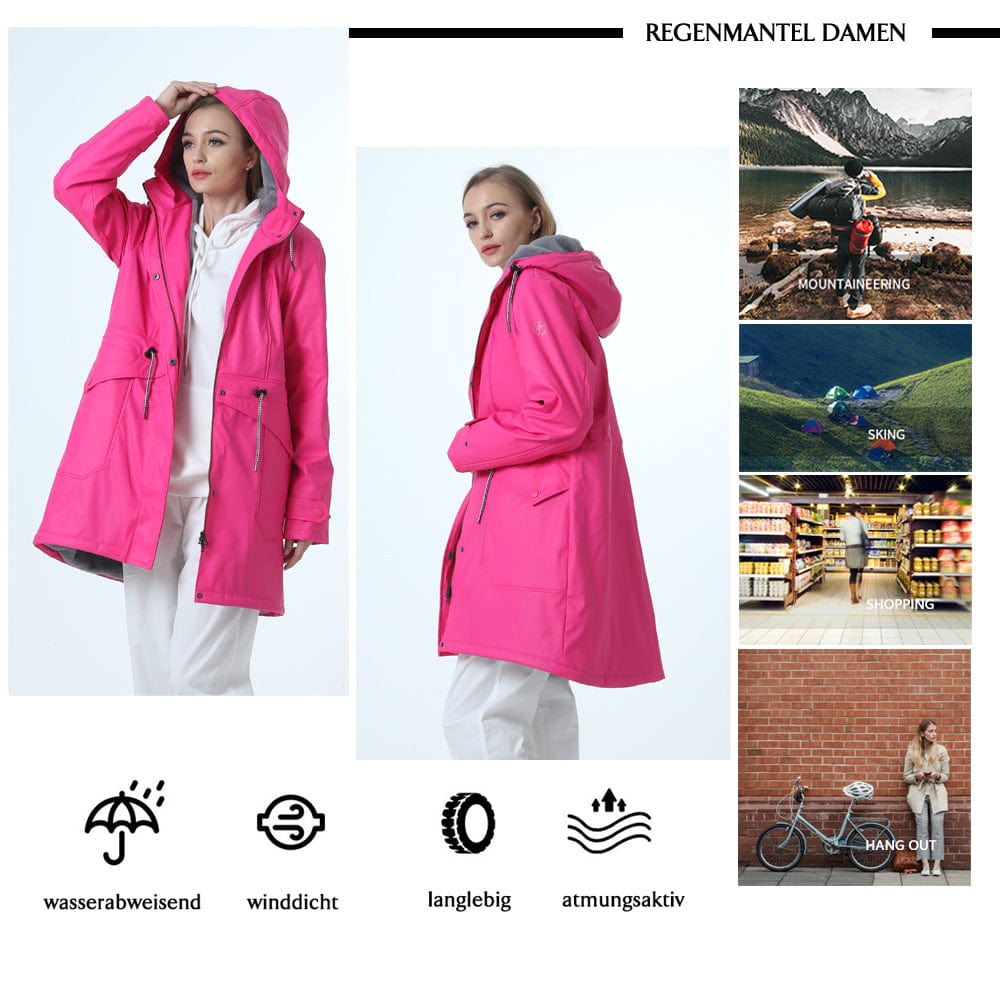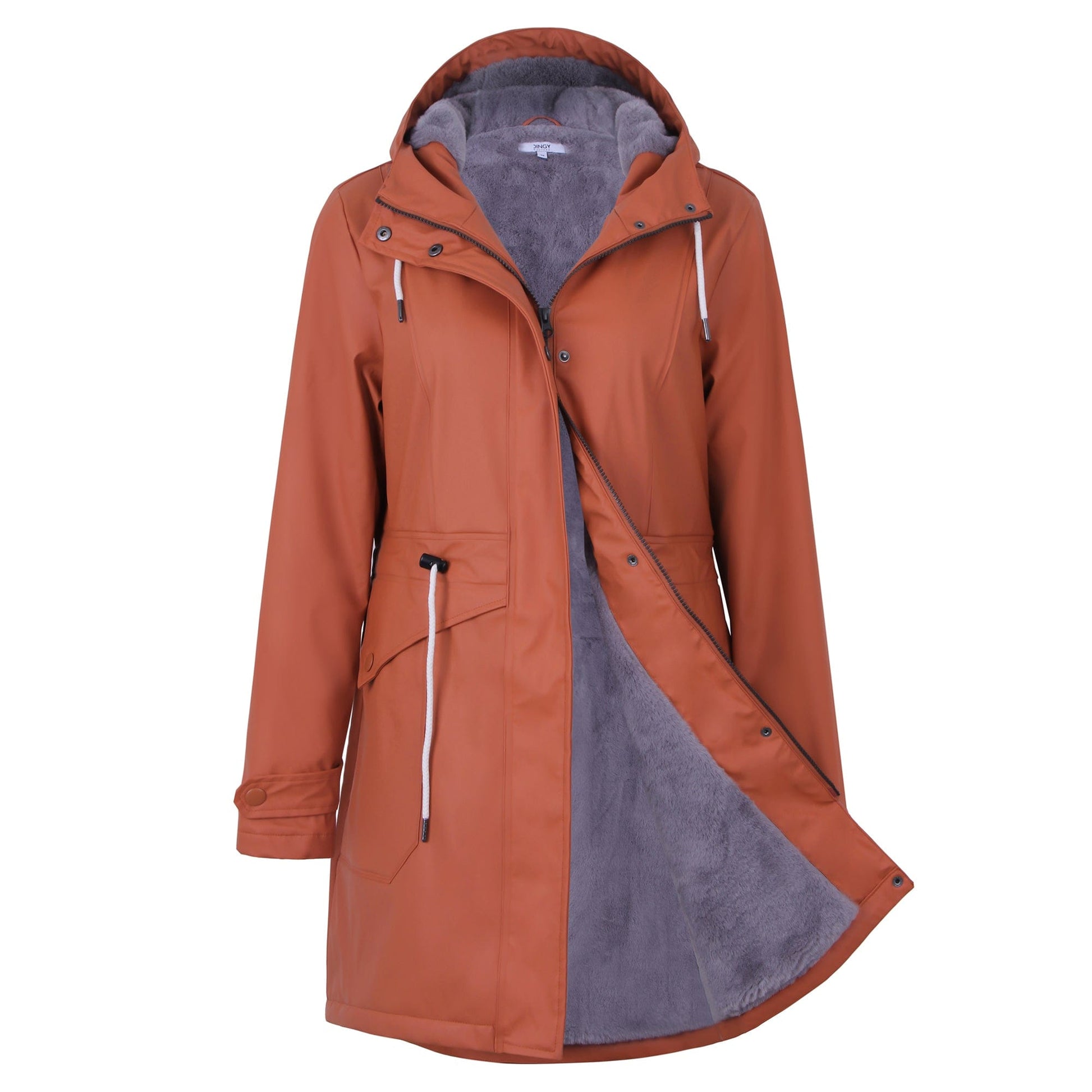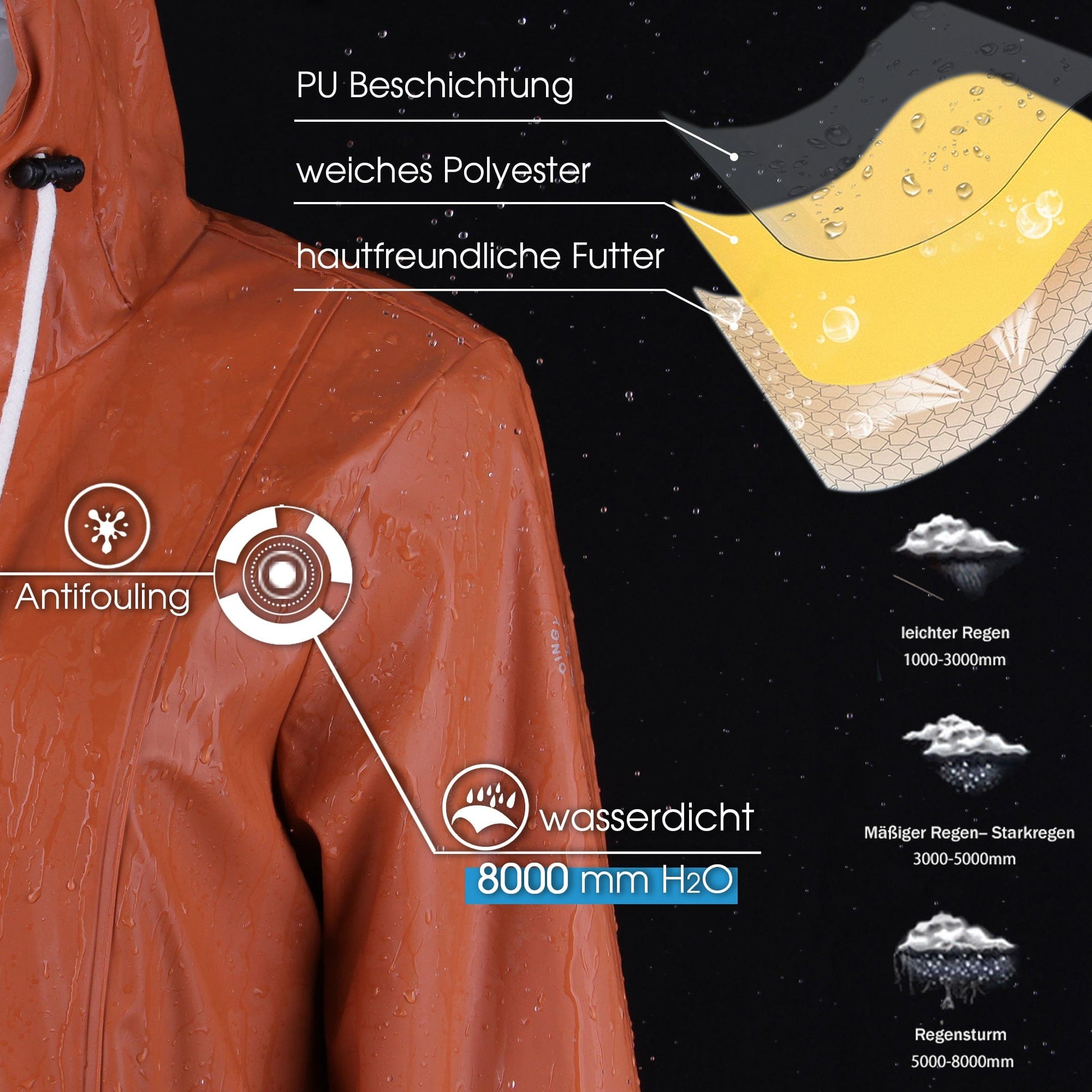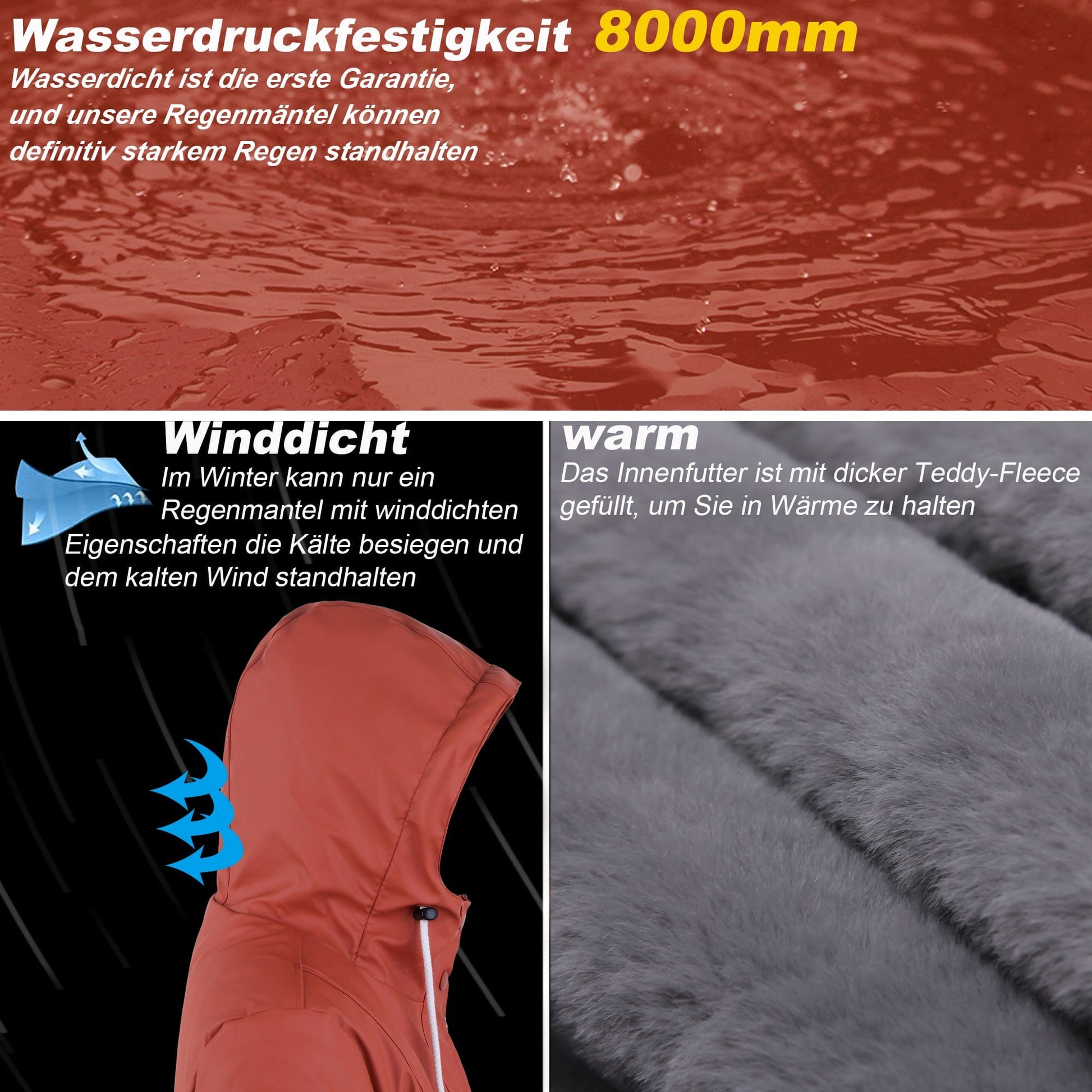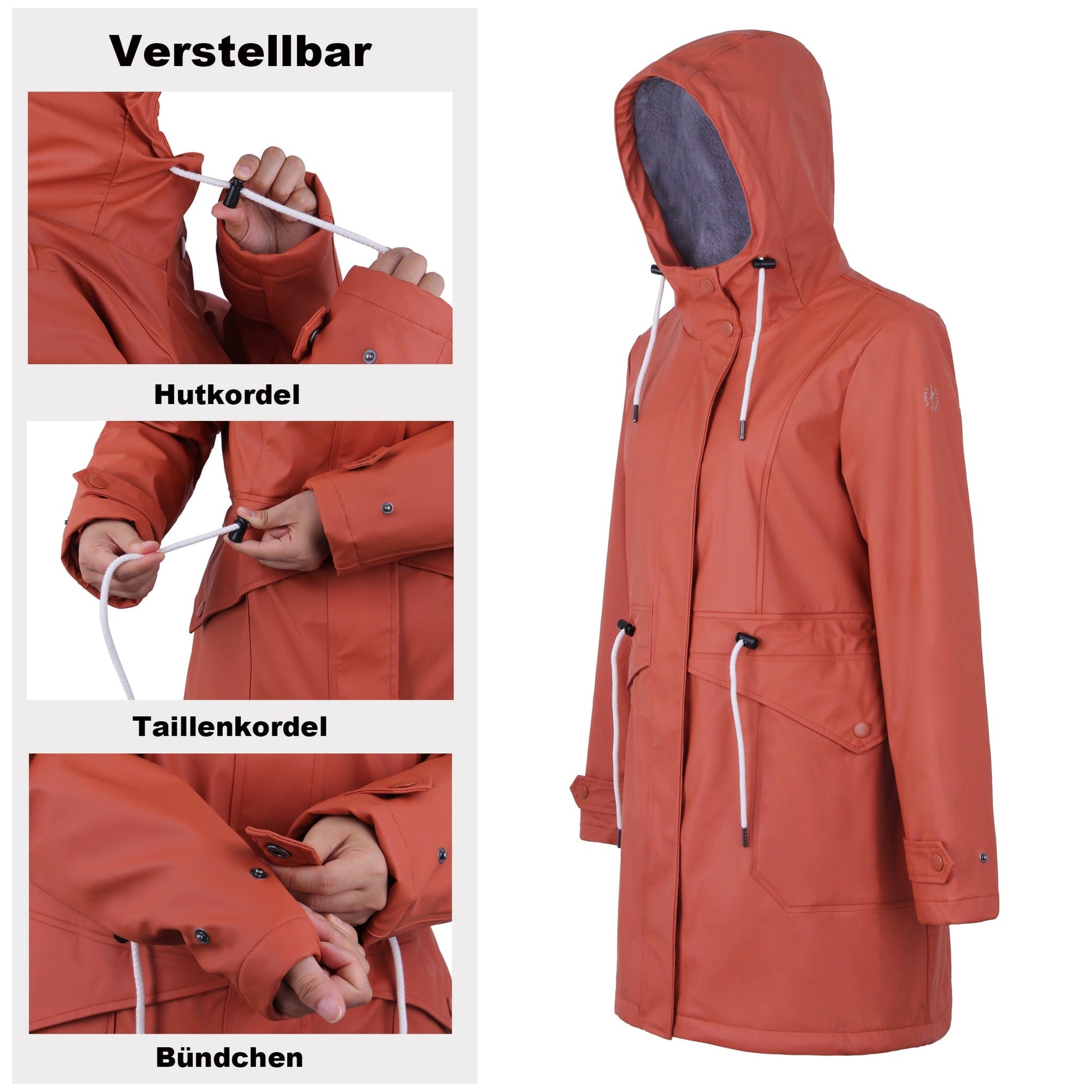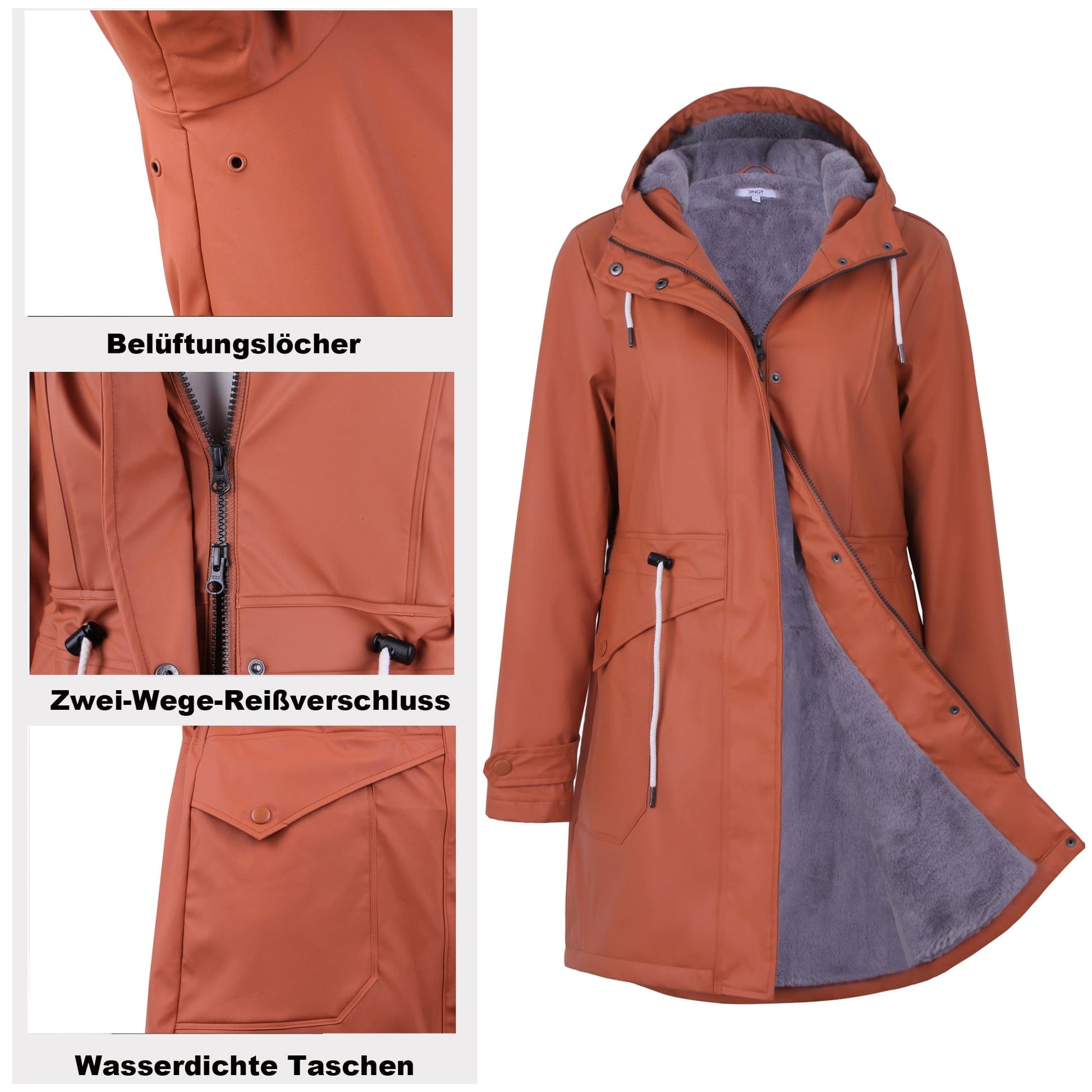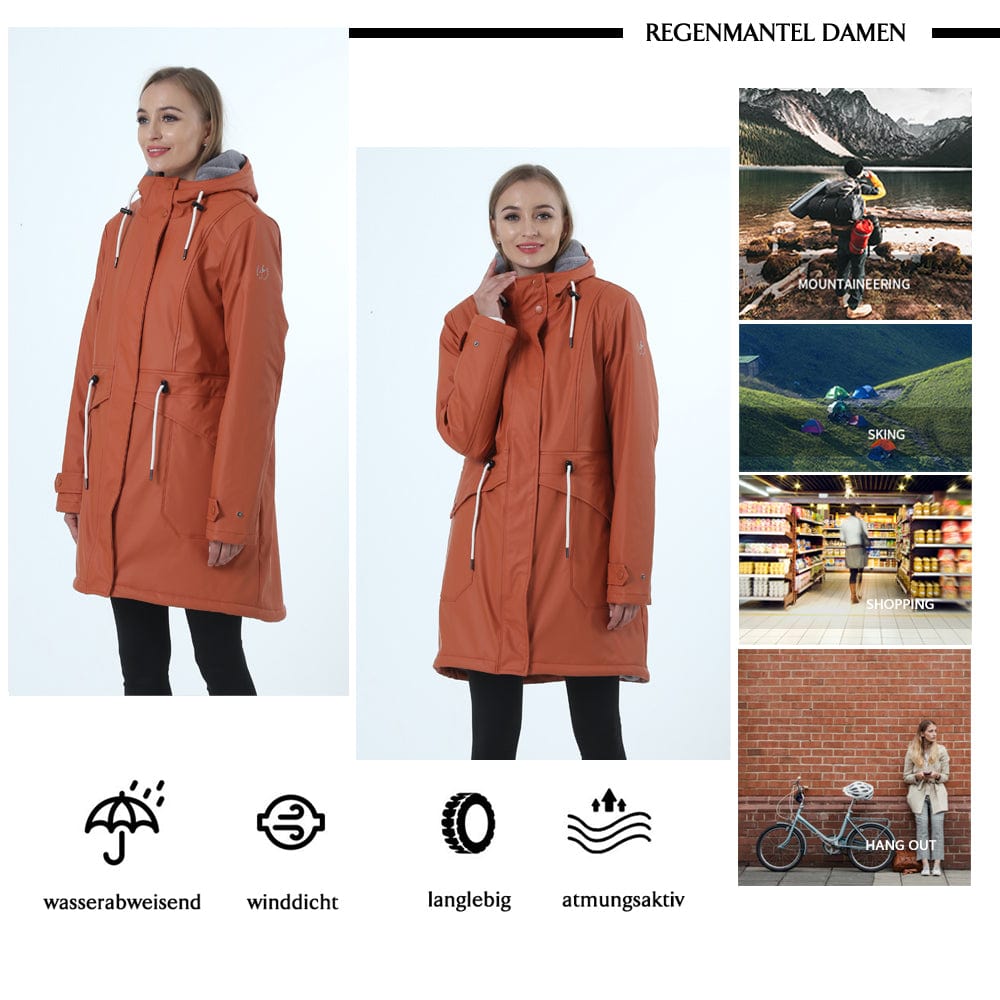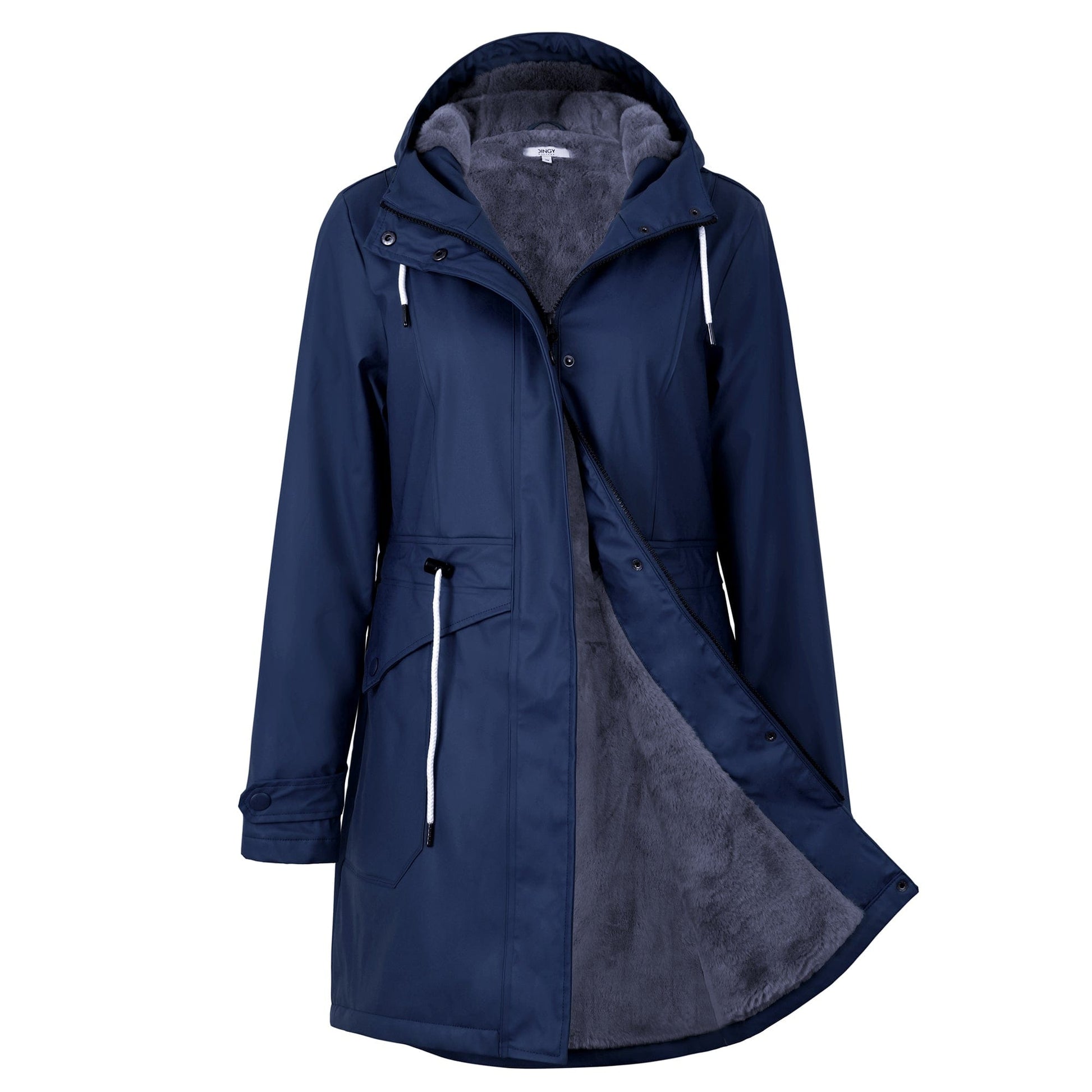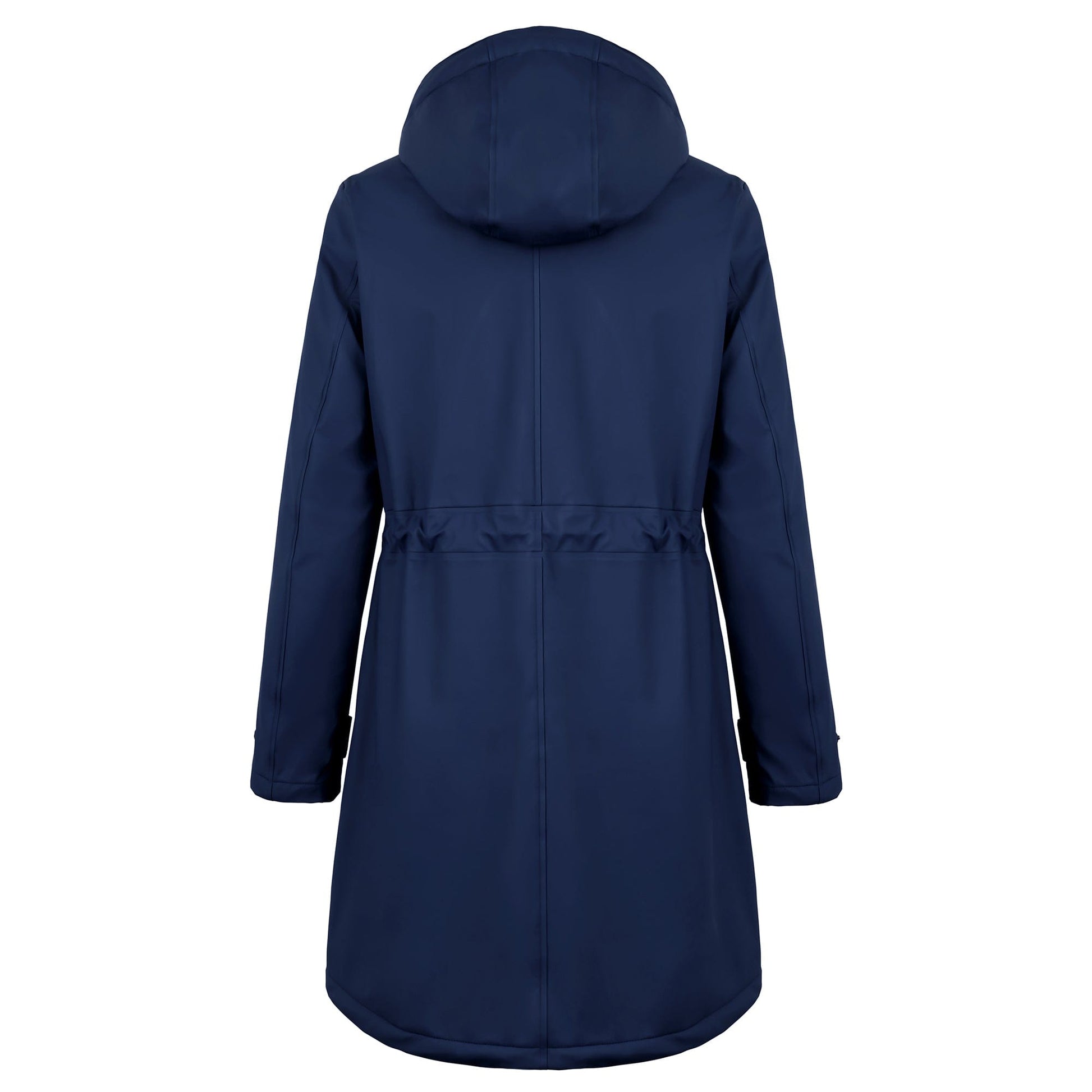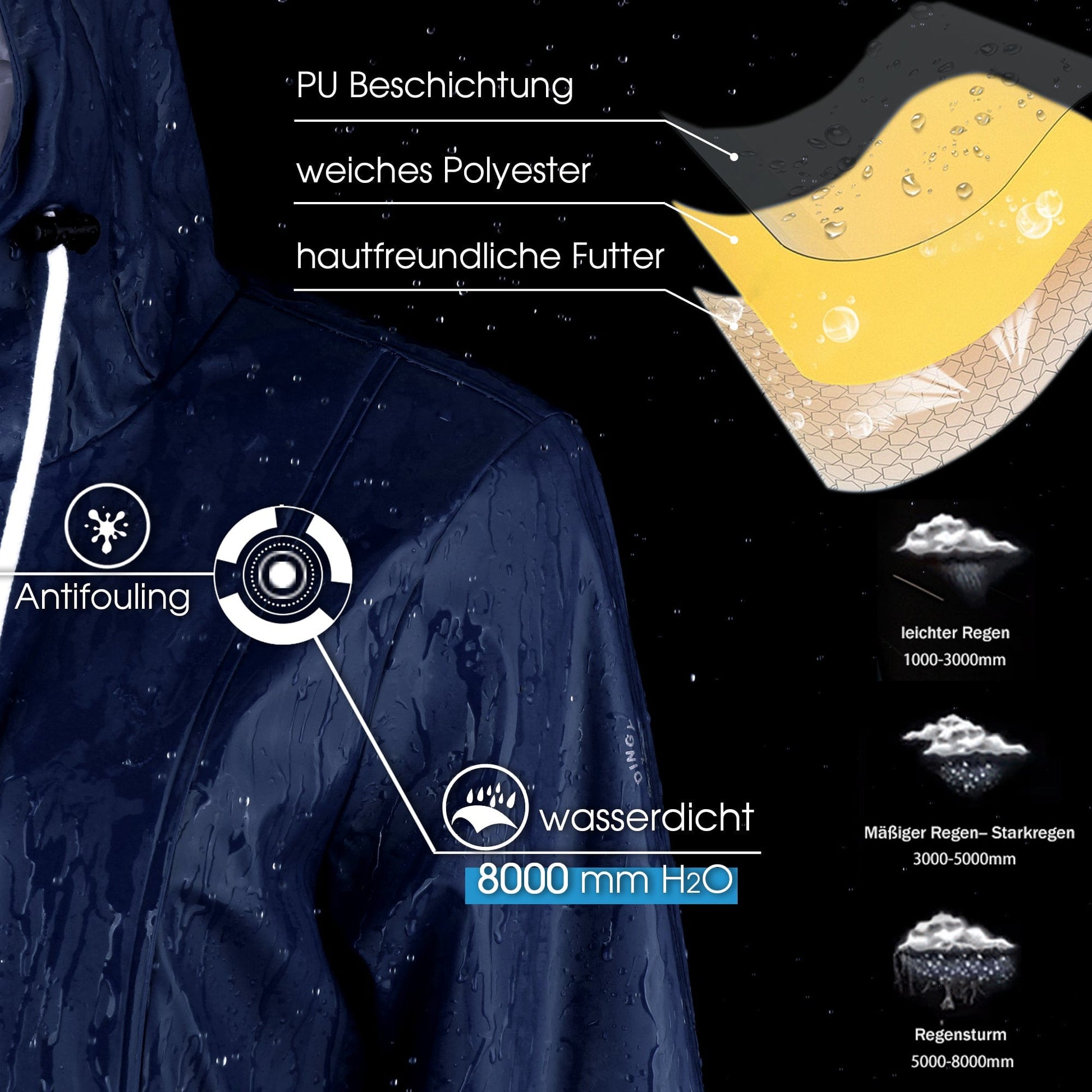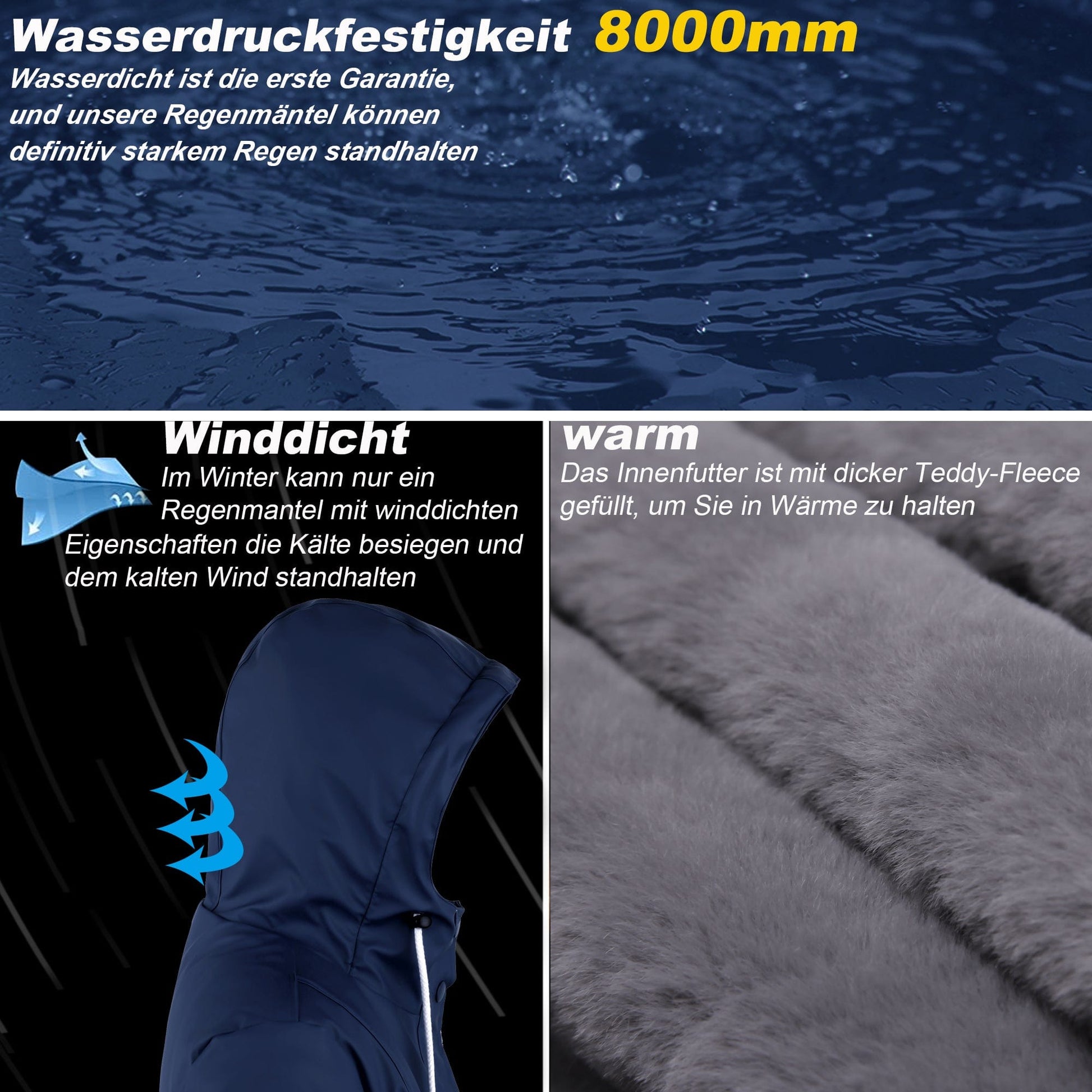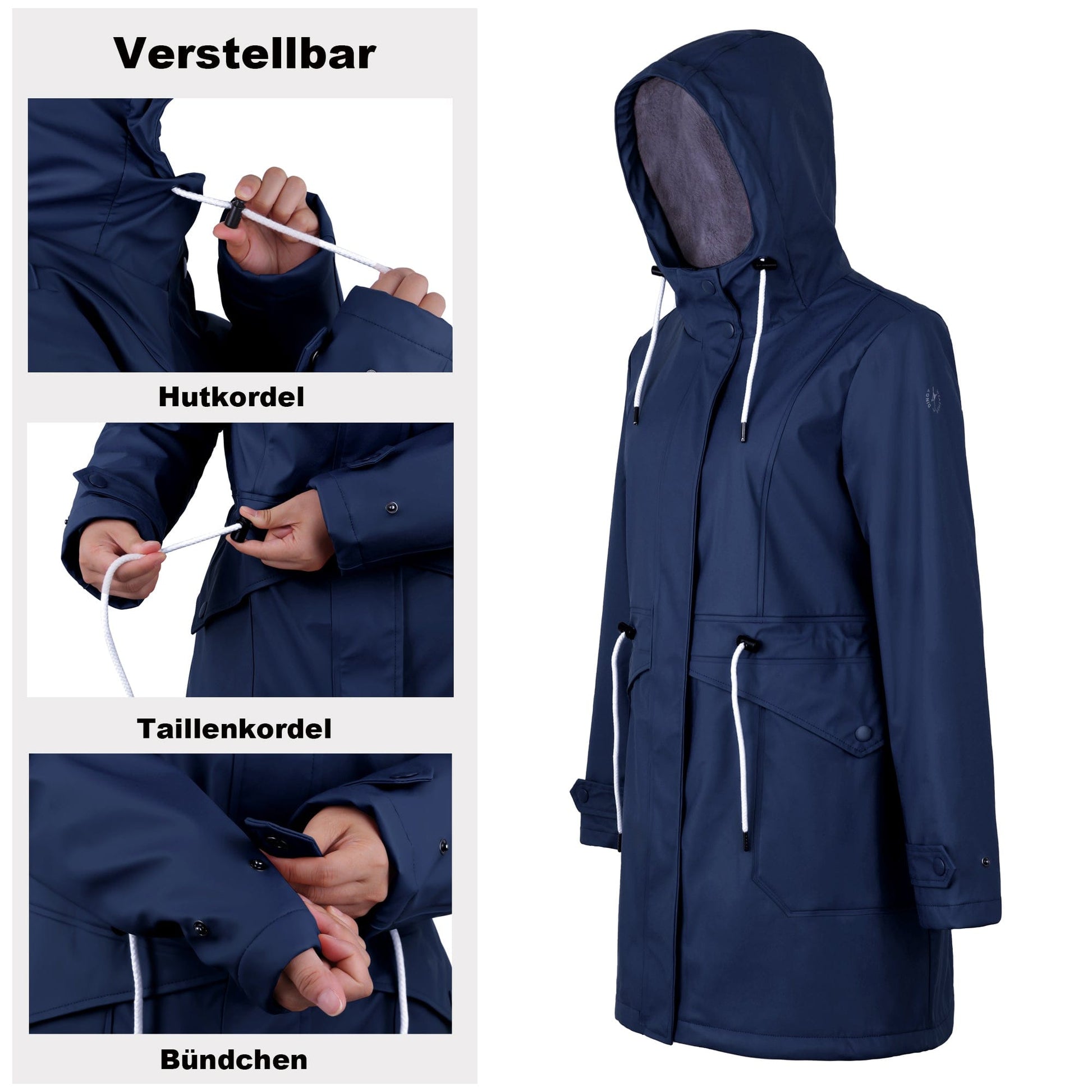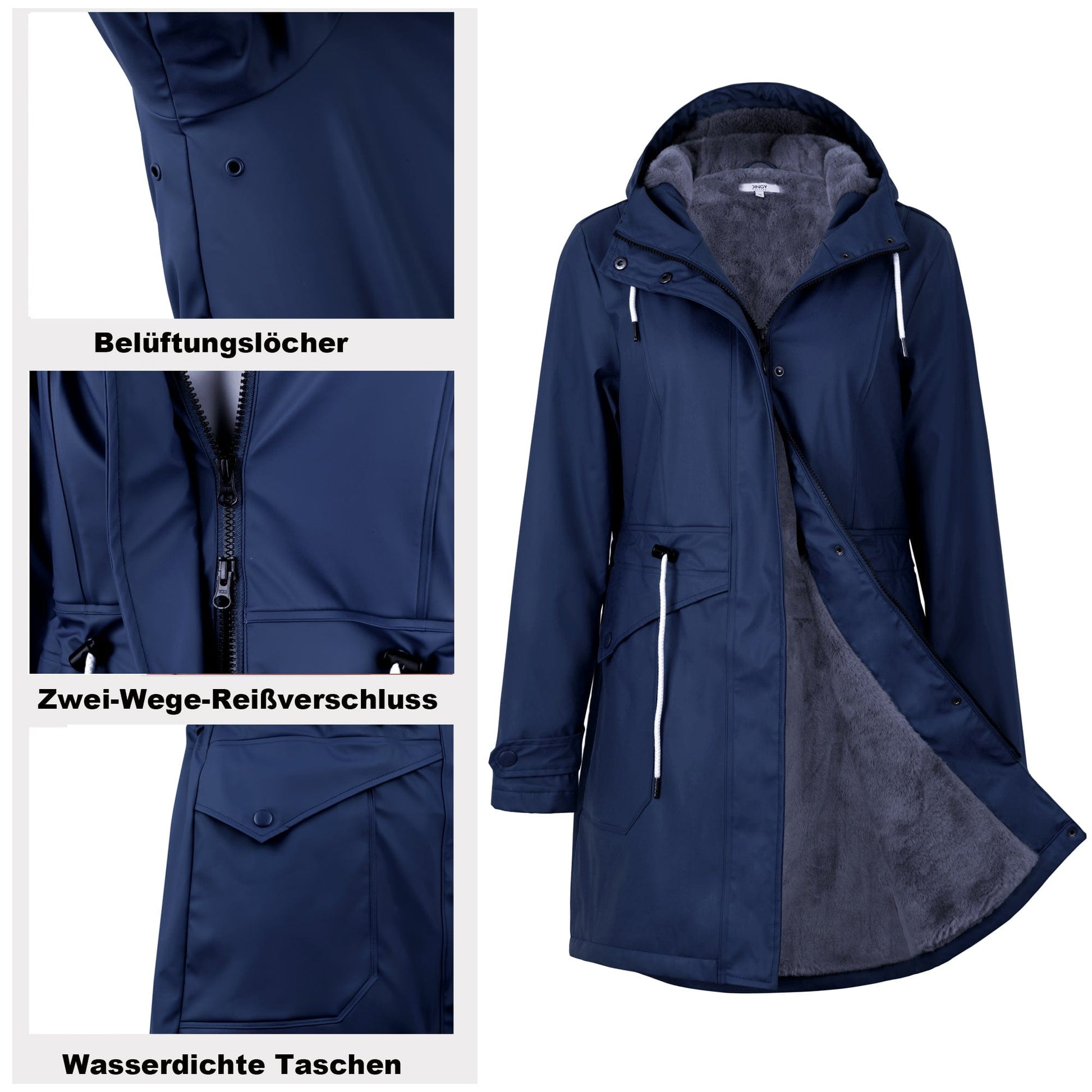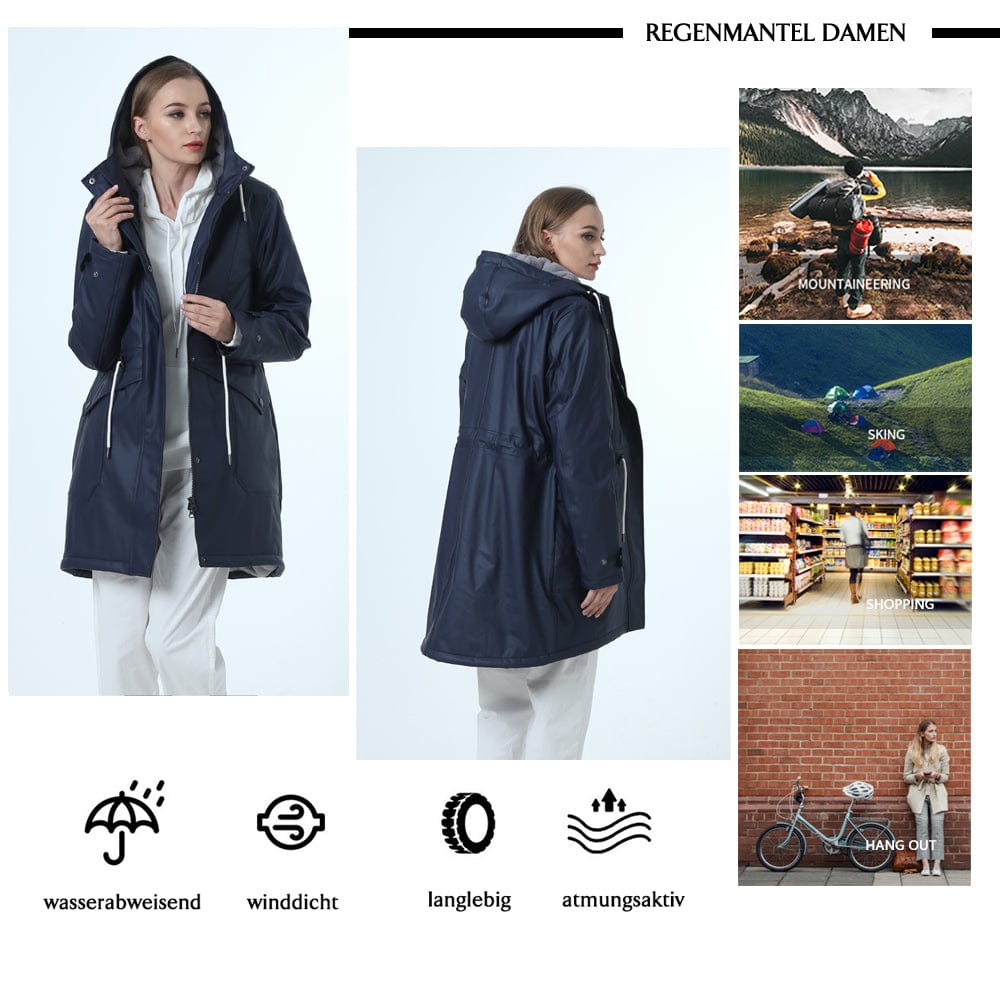 Women's lined rain jacket AMY
Sale price
€69,99
Regular price
Tax included.
Produktbeschreibung
Kundenbewertungen
Versand & Rückgabe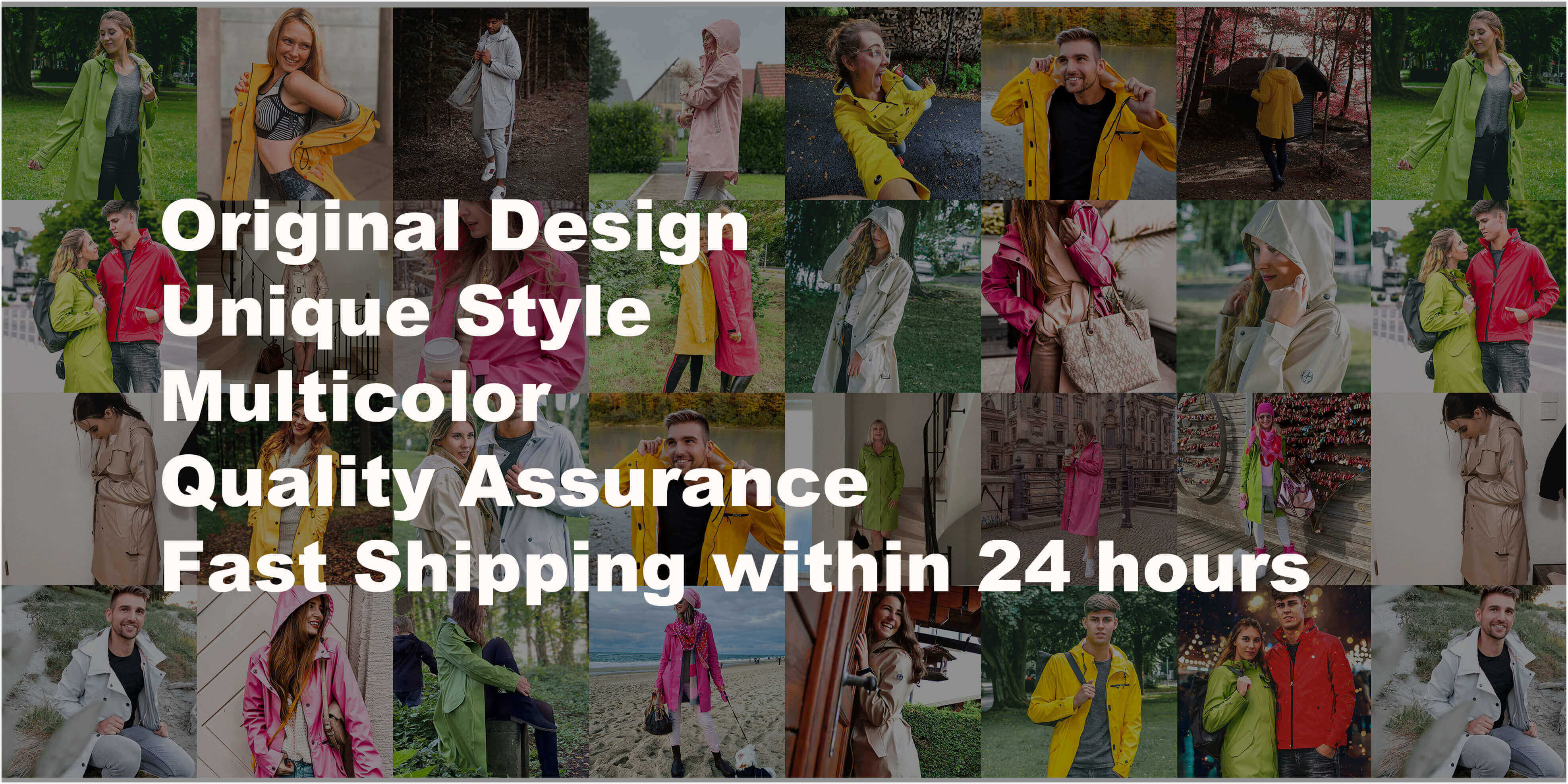 Outer fabric material: 100% Polyester
Lining: 100% Polyester 
Style: medium and long
Applicable to: spring and autumn
Colour:

Plum Red、

Caeam-Caramel-2

Haze Blue、

Cream
[High-quality fabric, waterproof and windproof] Regenerated PU fabric, windproof and waterproof, 100% polyester fabric, water resistance of 3000 mm. The feed is made of artificial rabbit skin, and the cloth is soft and smooth, which warms the raincoat. The main part of a raincoat (hat, shoulders, arms, etc.). ) is connected by heat sealing technology, which has good water resistance.
[Recycle waterproof zipper] Raincoat adopts waterproof two-way zipper, which is easy to operate and of good quality. After many tests, it is smooth and safe.
[Detailed Design] Adjustable hoodie pendant and adjustable sleeve cover. Elastic sleeve and roller collar cap provide extra wind and rain protection. Adjustable ridges on the waist, suitable for flattering fit. Bag: 2 anti-theft bags to ensure that items are not easily dropped. Ventilation holes: There are 2 ventilation holes in the left armpit and right armpit. The length of clothes can cover the buttocks, and the two-way zipper is more convenient for riding.
[Raincoat Care] 1. Raincoats are easy to clean. It is recommended to wash them manually or chemically at low temperature. Do not wash them on the machine. 2. Clothes should not be stored in a humid environment, but can be stored and dried separately.
[occasion & customer service] This winter coat is airy and waterproof, and is suitable for camping, traveling, daily use, etc. If you have any questions, please contact us. We provide 100% customer service. 100-day money back guarantee, for some reason.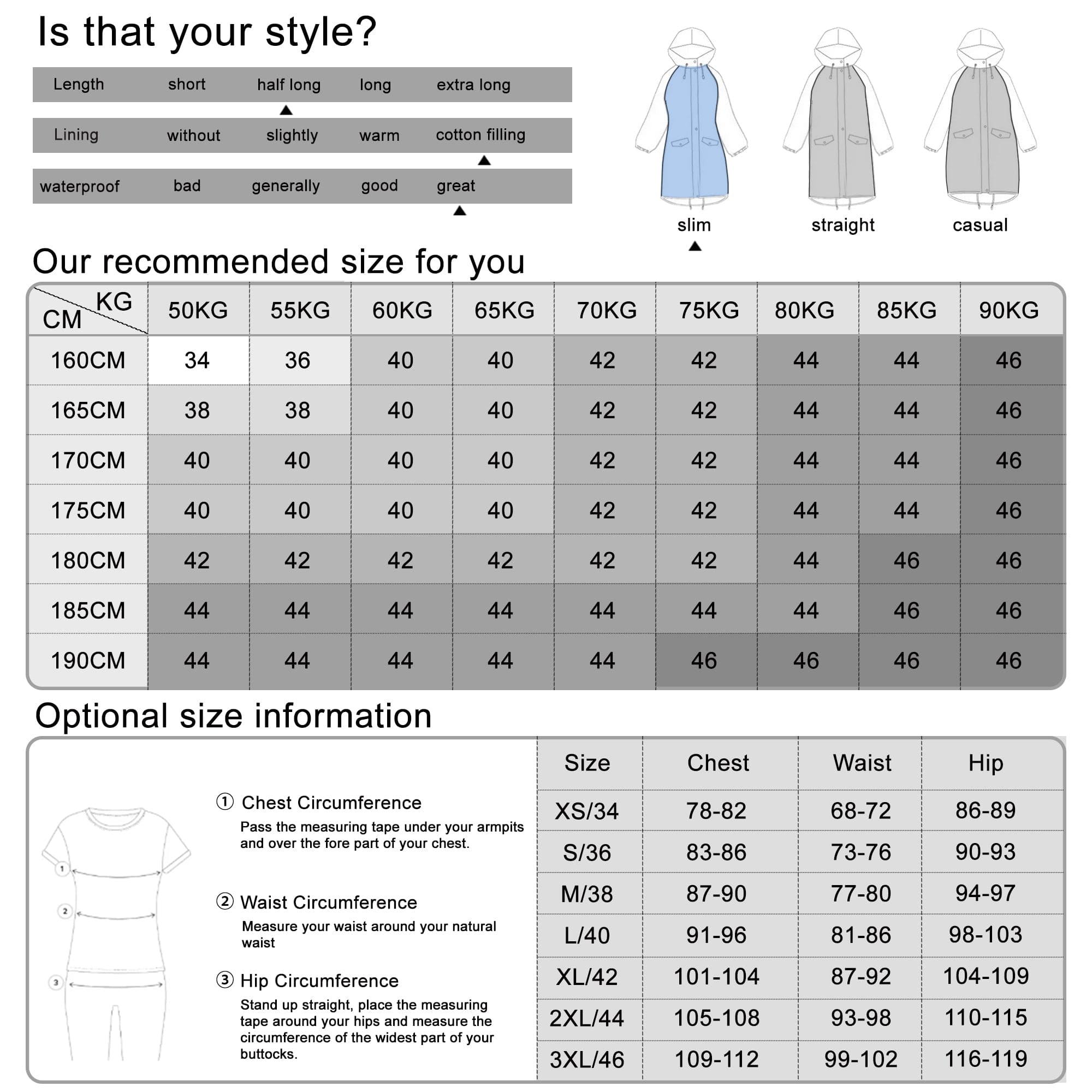 Satisfied so far
I redesigned the jacket a bit and pulled other straps in because the dark cords were too uninteresting for me. Now it looks far more premium and can also compete with more expensive models from other manufacturers. Can't say too much about functionality yet, but will add after testing. Despite my long arms, the sleeve length is sufficient - I had my doubts at first because of other reviews. Even without a pullover, you notice right after trying it on that it seems to warm you up properly. Therefore, the jacket is probably less suitable for the warmer season. I need it for the cold one anyway and it's just right for that. Hope this one defies rain and wind. Satisfied so far
i love dingy!!!
My daughter looks great.
This is my birthday present for her.
She is happy and I am happy too.
good
This raincoat is wonderful!! Once I saw it , I had to have it. It's even more beautiful in person. I cannot wait to wear it!
Kostenloser DHL Standardversand innerhalb Deutschlands, Lieferzeit: 3-7 Werktage.
Kostenloser Standardversand in andere europäische Länder (für Bestellungen über 75 €), für Bestellungen unter 75 € beträgt der Versandkostenpreis 15 €; Lieferzeit: 2-8 Werktage.
Für den Rest der Welt: Standardversandpreis von 19,99 €."