Natural, environmentally friendly, optimistic, positive —— brand concept
Why is it a raincoat?
Nobody will refuse to see a more beautiful self, and rainy days are no exception.
The humid temperature and the dirty rain hit us, and the desolate appearance made us feel as gloomy as the weather.
In Europe, a region with rainy weather all year round, it has become a tricky task to travel in comfort.
Even so, your choice of raincoat seems to have been very strict.
From rubber materials to ribbons and later to gabardine, nylon and even plastic ... From the beginning, people's demand for raincoats has evolved from functional impregnation to a pursuit of fashion, beauty and comfort.
A rain jacket is a rain jacket. Not only does that sound extremely simple, it's also not true.
There is almost always an exciting story behind a successful creation. A product emerges from an idea - a premium brand grows from motivation and know-how.
We at DINGY WEATHER have been ensuring that water simply rolls off our customers for over 25 years.
.
More than that. We identify with a deep insight:
The art of living is to dance in the rain instead of waiting for the sun.
Dancing in the rain? DINGY WEATHER provides at least three very good reasons for this:
Our sustainable production,
a colorful design
paired with
maximum functionality!
The aspect of sustainability is playing an increasingly important role. Our state-of-the-art production technology can be described as exemplary here. In a well-proven and complex recycling process, we use PET bottles and plastic bags for our waterproof materials. Conversely, our textile fibers can be recycled with almost no residue. We are particularly proud of this great, environmentally friendly cycle.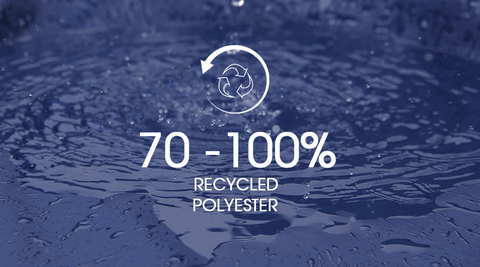 Sustainability or functionality - of course, we also focus on an appealing look. You and we want to look good in the gray rain and that's exactly what we're working on with a top German designer. She has lived and worked in Italy for many years and her cuts and attention to detail make our jackets unmistakable. In terms of functionality, we at DINGY WEATHER set further exclamation marks! It goes without saying that you stay dry in our clothes even in bad weather. But not only in Hamburg, where our company is based, people like it pleasantly warm in cold, wet weather conditions. For this reason, many models are lined with fluffy fur. Important: no rabbit had to die for this. Artificial fur provides us with the famous feel-good effect.
But enough of the words: Describing DINGY WEATHER is one thing - experiencing DINGY WEATHER remains unique.
With this in mind, our team wishes you a good time, completely independent of wind and weather forecasts!